Roots Picnic 2022 Was a Celebration For the Culture
It's rare to feel right at home during music festival season when thousands of strangers surround you. But for the first time since 2019, Roots Picnic gathered upward of 60,000 music-lovers in person to enjoy what felt like a classic family reunion.
Philadelphia has always been like a second home to me, so walking into Fairmount Park over the weekend felt like homecoming season, running into familiar faces and meeting plenty of new ones. The energy on the festival grounds was noticeably warm — and not just because of the 80-plus-degree heat. As a first-time attendee, I wasn't quite sure what to expect from Roots Picnic, but an elder, who reminded me of one of my uncles, offered a simple summary as we walked through the gate. "Just listen to some music and chill," I overheard him tell a couple in front of us — and that's exactly what I did.
". . . it's just a lot of perks being here."
For the long two-day event, I switched back and forth between the TD Pavilion and Toyota Soundstage (as much as my endurance allowed in the intense sun) and chilled as I soaked in the musical experience. It's not every day you get to see a lineup as stacked as the Roots Picnic's — which included folks like Jazmine Sullivan, Mary J. Blige, Summer Walker, Wizkid, and The Roots, to name a few. As excited as I was to see those headliners grace the stage, the other Roots Picnic performers were just as eager to put on a great show for their fans, too.
"When I tell you I went all out, as far out as I could, because this is a really good look," singer Durand Bernarr told POPSUGAR ahead of his Sunday set. "It's a great opportunity. To share the stage with all these other talented people, and some of them are my homies, it's just a lot of perks being here."
Despite a few hiccups this weekend (e.g., very delayed sets, sound issues, extremely long lines, and last-minute schedule changes), everyone should experience Roots Picnic at least once in their lifetime. I have never been to a music event that felt so welcoming, so culturally sound, and, frankly, so Black; people old and young laughed and danced together at the Mann Center for the first time since the pandemic pause. It felt good to celebrate the culture live and in person with my community — the City of Brotherly Love definitely showed out.
The technical difficulties, though inconvenient at the moment, felt small compared to what I walked away with. I left Roots Picnic with a full spirit nourished by the vibes the performers poured into the active crowd. The festival made music the heart and soul of the weekend-long event this year, as it should've been. I hope that never changes, because the end results are truly unmatched.
Keep reading for standout moments from Roots Picnic 2022.
01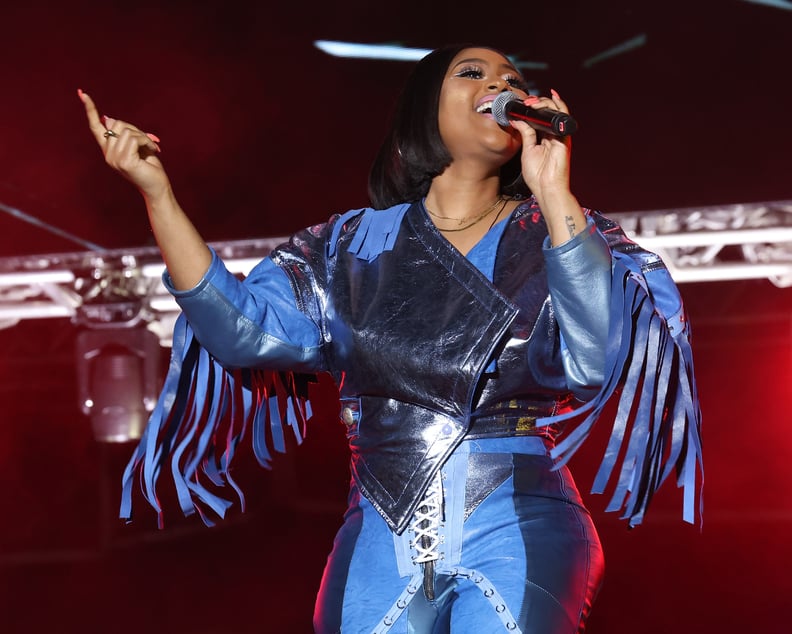 When Jazmine Sullivan Serenaded Her Hometown With a Soulful Set
Sound issues almost got the best of Sullivan's performance on Saturday, but the songstress still carried on with grace for her first-ever Roots Picnic appearance. The Philly powerhouse led her set with tracks from her Grammy-winning album "Heaux Tales," but she threw it back to her early days, too, slipping in old classics like "Need U Bad," "Let It Burn," and "Holding You Down (Goin' in Circles)." She even paid homage to people like Lauryn Hill, D'Angelo, and SZA. Sullivan made the long wait worthwhile as she sang the crowd down late into the night.
02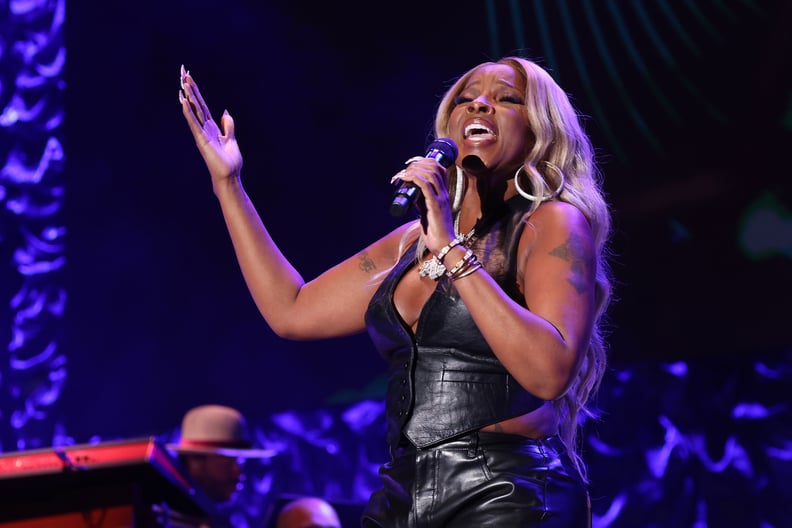 When Mary J. Blige Gave a History Lesson on Her Music
Blige hands down gave one of the best performances at Roots Picnic simply because she took the festival's name quite literally when it came to her set. Instead of just singing her biggest hits, the icon, alongside The Roots, took us down memory lane to remind us that her classics were born from sampling other classics across hip-hop, R&B, and soul. Blige showed much love to some of those artists and surprised Saturday's crowd with a showcase of their hit songs. To top it off, she treated us to live renditions of tracks from her first three albums — "What's the 411?" "My Life," and "Share My World." It felt like we were all in music heaven.
03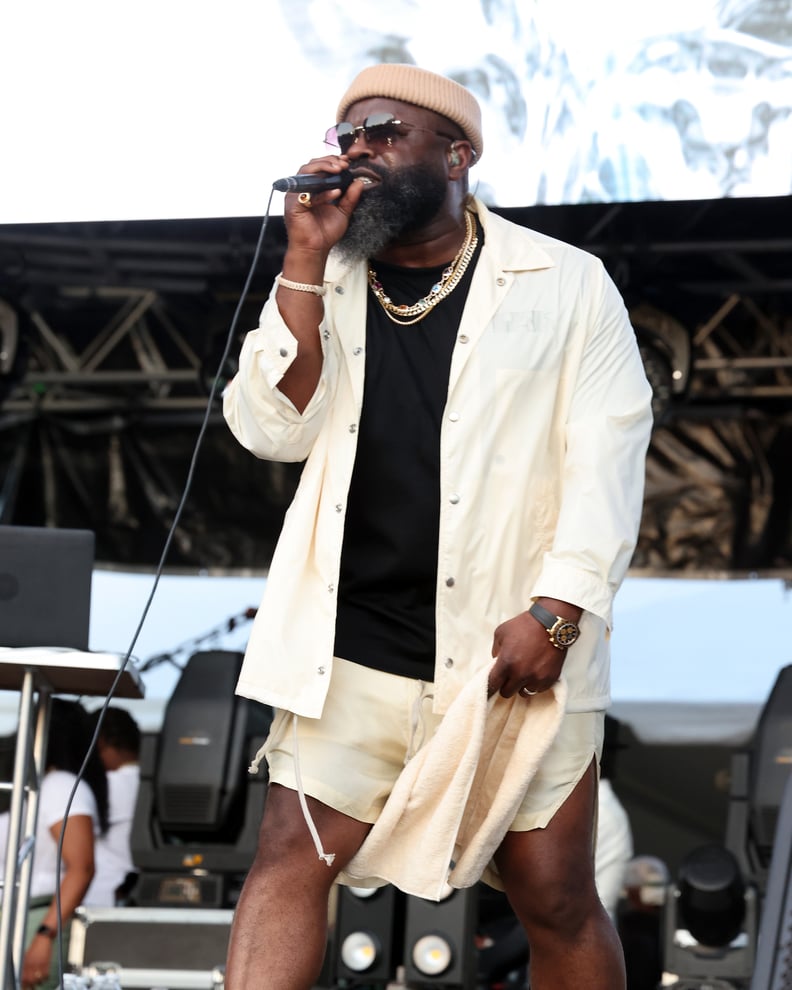 When Black Thought Reminded Us Why He's One of Hip-Hop's Greats
Saturday evening's slot was billed as the "Black Thought Live Mixtape" for a reason. Though the set featured pretty solid performances from Benny the Butcher and Rick Ross, Black Thought absolutely stole the show with his lyrical prowess and impressive freestyles. The 50-year-old hip-hop icon hasn't lost his touch in the slightest, and his masterful rhymes proved just that.
04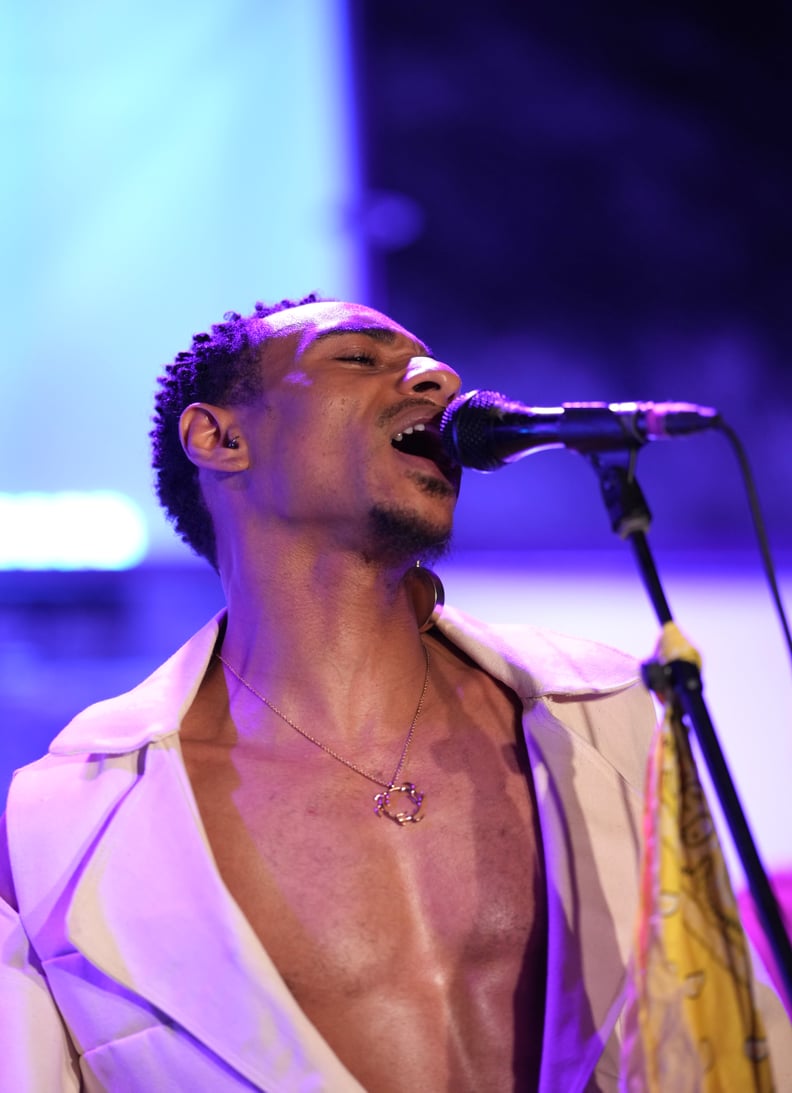 When Durand Bernarr Gave a Masterclass in Live Performance
Ahead of his onstage appearance, Bernarr warned POPSUGAR that his set would be giving "Black graduation, church, porn, and family gathering," and unsurprisingly, he didn't lie. His afternoon performance on Sunday was as bold as his vibrant personality, and his fans were 100 percent here for it. From his over-the-top dance moves to his stunning vocals, the "Melody" singer proved that he's mastered the art of performing live — some of which he credits to being under the tutelage of Erykah Badu. Bernarr's dramatic floor dip at the conclusion of his set was just the cherry on top of a fulfilling musical experience.
05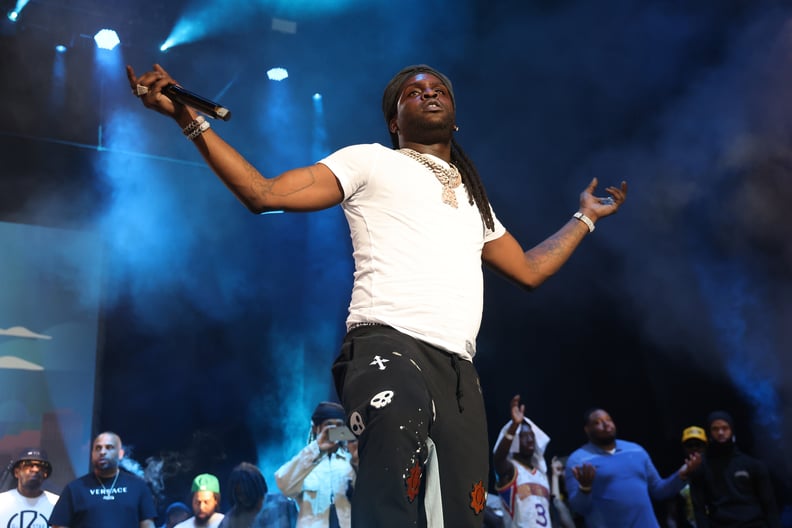 When Chief Keef Brought Out Beanie Sigel
Surprise guests became a trend at Roots Picnic this year after Black Thought brought out hip-hop duo Dead Prez on Saturday. So Chief Keef bringing out Philly legend Beanie Sigel during his Sunday set was yet another highlight moment for the culture at the festival. From one hometown staple to another, the onstage gesture was really sweet to see.
06
When Tye Tribbett Took Us to Church
Saturday's anxious crowd at the TD Pavilion almost gave up on Tribbett before his set could begin after an hour-plus delay. But the gospel singer made up for it when he and his troop hit the stage, immediately raising everyone's spirits. Fan-favorite tracks like "If He Did It Before....Same God" and "He Turned It" literally had the energized audience jumping for joy, and boy, was it a sight to see.