A Thorough Breakdown of the Biggest Pop Culture References in Space Jam: A New Legacy
With almost the entire Warner Bros. catalog at Don Cheadle's Al-G Rhythm's fingertips for Space Jam: A New Legacy, it's no wonder that the Looney Tunes are spread amongst some of their most iconic properties. When LeBron James first learns that he has to put a team together to defeat Al-G's Goon Squad, he draws up a list that includes the likes of Superman and The Matrix's Trinity. However, Bugs Bunny has a different idea for the team, and uses LeBron's appearance as a chance to get the gang back together. Because of Al-G's meddling, they've been persuaded to take up residence everywhere from the Austin Powers franchise to Game of Thrones.
Although we only get to experience some of the worlds, characters from A Clockwork Orange and The Flintstones to It and Iron Giant are shown as spectators for the Dom Ball showdown. Ahead, you can see some of the biggest pop-culture references in Space Jam: A New Legacy, which is now in theaters and streaming on HBO Max.
01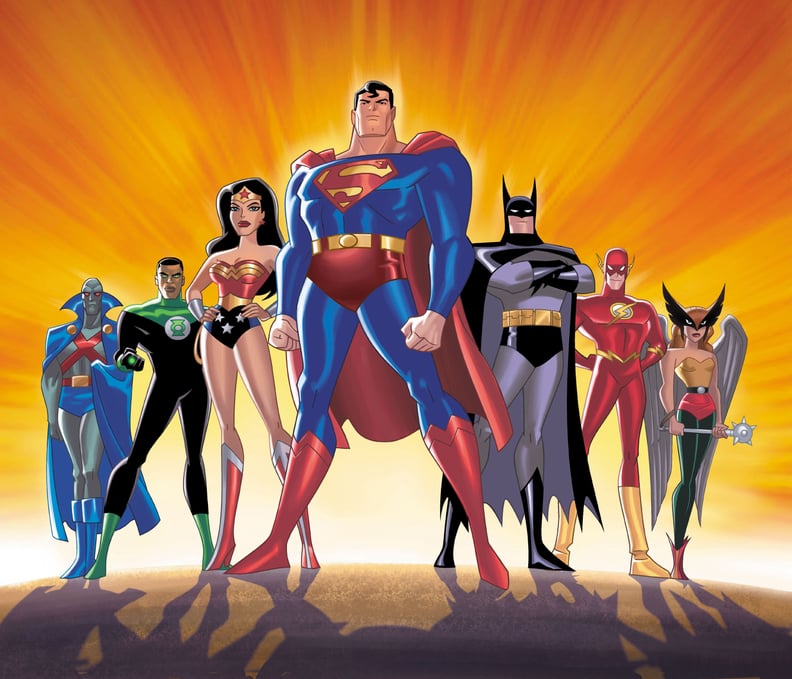 The DC Animated Universe
When trying to recruit Superman for his team, LeBron and Bugs happen upon Daffy Duck and Porky Pig staging a runaway train in Metropolis. While Daffy, Bugs, LeBron, and Porky realize they have no way to stop the runaway train, we catch a glimpse of Jimmy Olsen, Lois Lane, Supergirl, and Alfred. The train runs through Metropolis, Gotham, and Atlantis just as the real Superman is able to stop it right before it runs into an orphanage. The rest of the Justice League looks on unamused as LeBron, Daffy, Bugs, and Porky head back to their ship.
02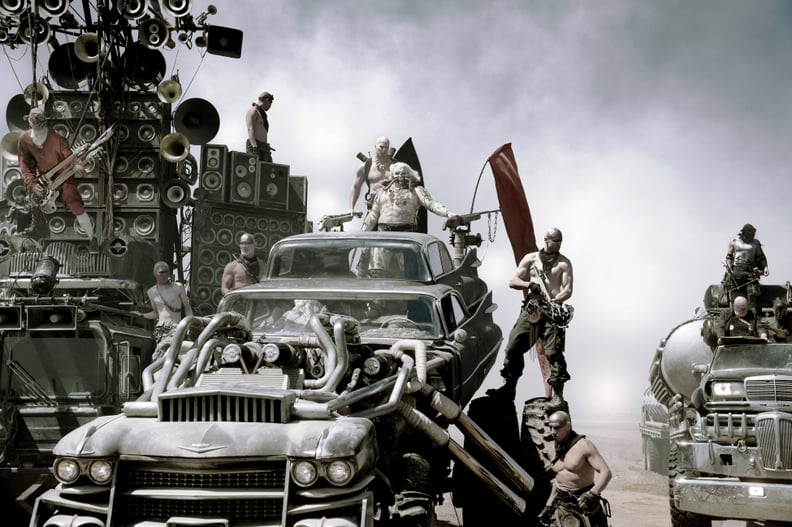 Mad Max: Fury Road
Mad Max: Fury Road isn't one of the worlds I expected to see Looney Tunes pop up in, but I suppose it makes perfect sense for the environment that Wile E. Coyote and Roadrunner are usually located. Of course, Wile would be one of Immortan Joe's War Boys, Valhalla spray and all. A lesser-known Looney Tune, the Nasty Canasta, also makes an appearance; although he doesn't join the Tune Squad like Roadrunner and Wile.
03
The Matrix
Space Jam: A New Legacy does a scene-for-scene recreation of the opening of The Matrix, with Granny stepping in for Trinity. Turns out, Granny has some serious martial-arts skills and showcases them throughout the movie. Doing his best Neo impersonation, Speedy Gonzalez joins Granny before duplicating the famous "bullet time" move.
04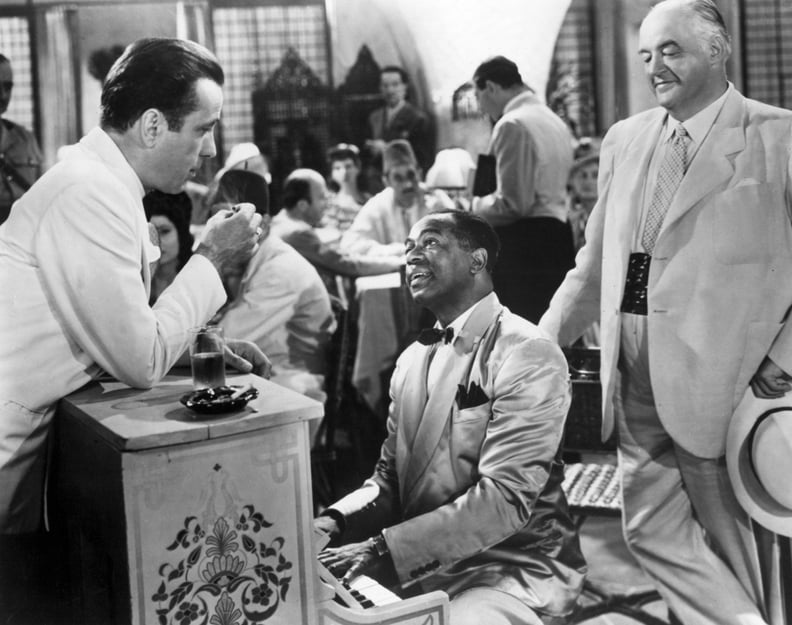 Casablanca
Whoever thought about having Yosemite Sam be THE Sam in Casablanca was certainly clever. You wouldn't think of a rough and tough cowboy with anger issues being the ideal person for a job as the piano player in a Moroccan nightclub. I had a hard time not yelling out, "Play it, Sam," when he came on screen.
05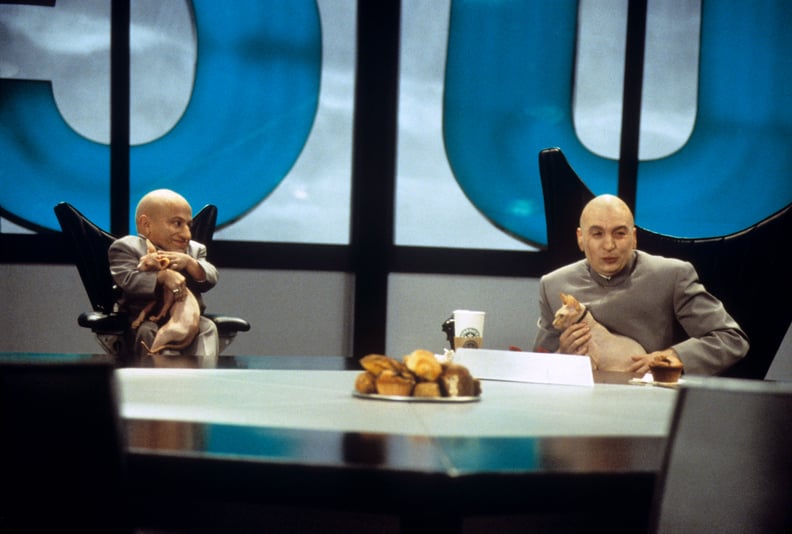 Austin Powers: The Spy Who Shagged Me
Like Mad Max: Fury Road, Austin Powers: The Spy Who Shagged Me was just about the last movie reference I'd expect for a PG film. If Yosemite Sam as Casablanca's Sam was clever, Elmer Fudd as Mini-Me and Sylvester as Mr. Bigglesworth was downright inspired. The fact that neither party knew the other had taken up residence in the Austin Powers world makes the reveal that much funnier.
06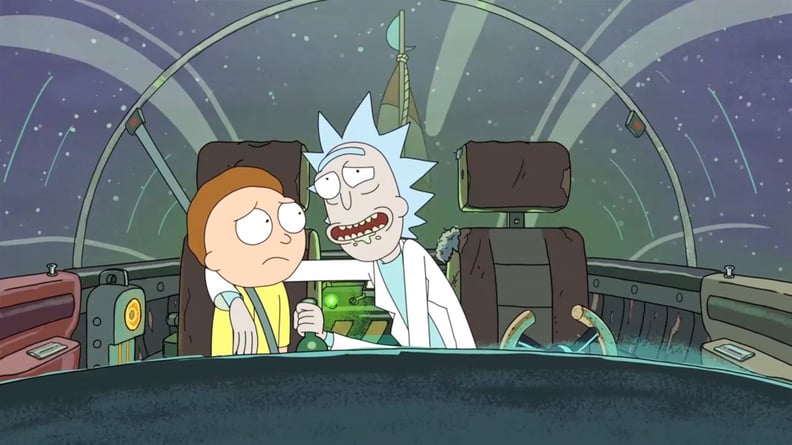 Rick and Morty
As LeBron and the rest of the Looney Tunes are busy world-hopping, the Tasmanian Devil suddenly slams into the ship's windshield. In true Rick and Morty form, they tell LeBron that Tas is "your problem now" as they argue over how an experiment gone bad created him. It definitely gives Tas an interesting backstory if true, and not just some of Rick's classic bullsh*t.
07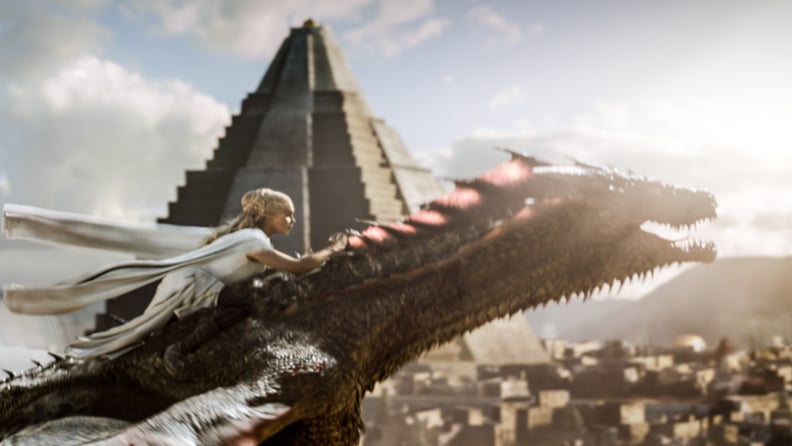 Game of Thrones
With how disappointing the final season of Game of Thrones was, the inclusion of Foghorn Leghorn as Daenerys Targaryen got me thinking: would the series finale have been better if the Khaleesi was a southern Rooster? Who knows, but it is about as outlandish as anything else that happened on the finale. It's a blink-and-you'll-miss-it moment, but Foghorn is kind of pretty with the long, flowing blond hair.
08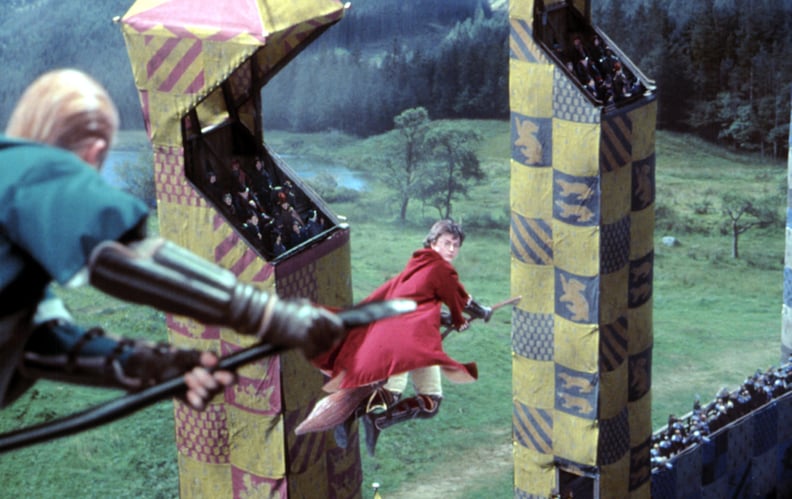 Harry Potter
LeBron makes Bugs take a short detour through Harry Potter world despite there not being a single Looney Tune taking residence there. It mainly shows that LeBron is a part of the Harry Potter fandom and is downright giddy upon learning he can experience it for real. His sheer excitement for being a Hufflepuff is adorable, and lets everyone know that being a Hufflepuff is cool.