Archie Comics and Spotify Partner For New Podcasts, So Let's Cheers a Milkshake From Pop's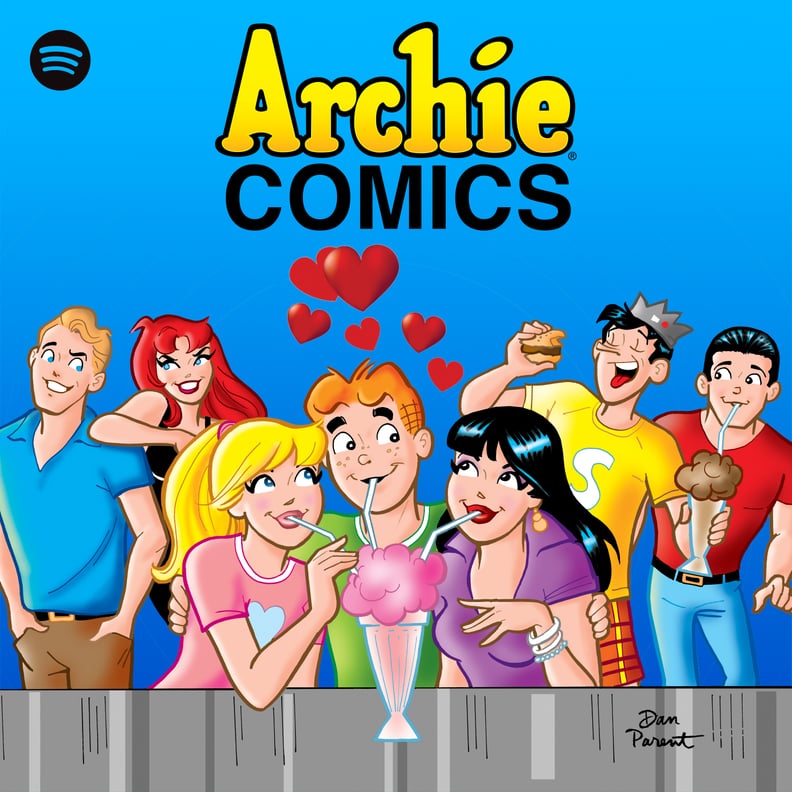 Spotify
Spotify
The Archieverse is coming to Spotify! On Thursday, the streaming service announced an exclusive partnership with Archie Comics to deliver new podcasts based on different comic series, including Archie, Betty & Veronica, Josie & The Pussycats, and Sabrina the Teenage Witch. Each tale from the Archie Comics world, which debuted the title character in 1941, will target both younger and older audiences, according to The Hollywood Reporter.
"The podcast and audio space is so vibrant, and Spotify is, hands down, the industry leader there," Archie Comics CEO and publisher Jon Goldwater said in a statement. "Bringing the iconic Archie library of characters to Spotify is a perfect match, and we're so excited to partner with them to explore new, compelling stories featuring our characters. It's an amazing frontier and we can't wait to unveil what we've been working on."
This is the second comic book team-up Spotify has recently confirmed. In June, the audio service revealed a collaboration with DC Comics to bring listeners a collection of scripted superhero podcasts. There's no word on when the Archieverse stories will premiere, but, in the meantime, get your Archie Comics fix by binging season four of Riverdale. Then, read up on everything we know about the fifth installment!