The CW Unveils Riverdale's Season 5 Trailer, and, Y'all, These Teens Are Something Else
The return of Riverdale is upon us, and, boy, are we in for some messy drama and jump-scares. On Dec. 9, The CW dropped the official trailer for the fifth season — which will premiere in January 2021 — confirming that the show's main group of high schoolers will be up to no good. The forthcoming installment will continue where the show left off after production on season four was halted due to COVID-19 concerns. The fourth chapter ended up scrapping three episodes and concluded on a major cliffhanger involving the mysterious auteur voyeur.
With fans aching for answers amid so many uncertainties, showrunner Roberto Aguirre-Sacasa and cast member Mädchen Amick (Alice Cooper) have given us glimmers of hope for the next collection of episodes. Keep reading to find out everything we know about Riverdale's fifth epoch, including what will happen (*cough* there's a major time jump *cough*), how it will address the departures of Marisol Nichols (Hermione Lodge) and Skeet Ulrich (F.P. Jones), and when it will return to the small screen.
01
Watch Riverdale's Season 5 Trailer
There's, uh, a lot going on here.
02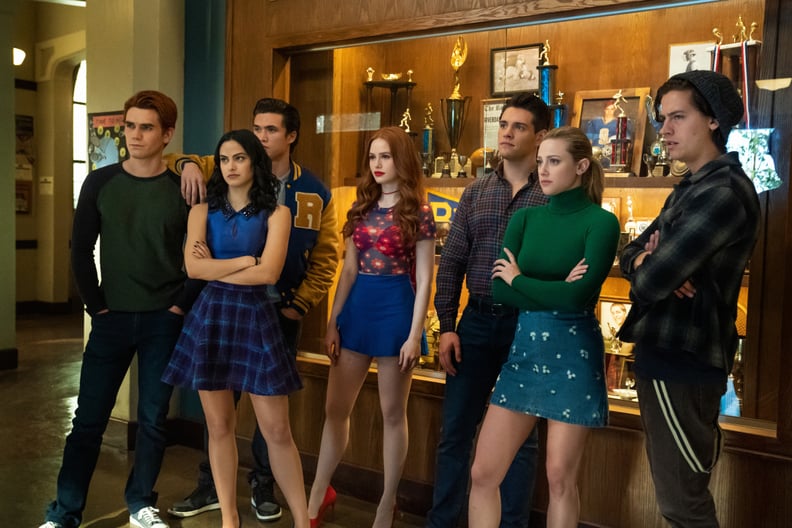 What Will Riverdale Season 5 Be About?
Season four ended rather abruptly, leaving fans wondering what will happen after the voyeur and their accomplices filmed themselves killing Mr. Honey before sending it to the core Riverdale squad. There were supposed to be three more episodes, which included senior prom and graduation, but those will be tacked onto the beginning of season five instead. After those chapters air, there will be a significant time jump, Aguirre-Sacasa confirmed to TVLine. "So what we're doing is picking up right where we left off for the first three episodes, and then doing a time jump . . . after those three episodes," he said. TVLine reports that the jump will likely cover five years, so we'll get to see the talented young castmates act closer to their real ages.
03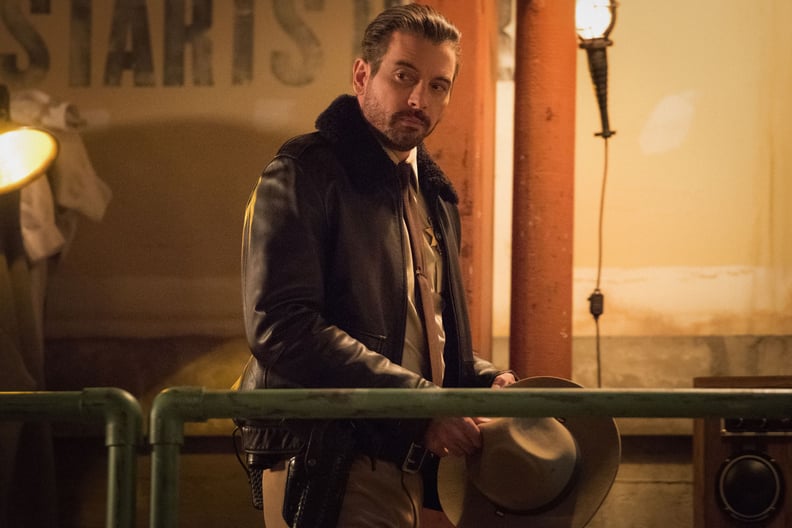 How Will Riverdale Season 5 Address Skeet Ulrich's Exit?
Ulrich announced his departure around the same time as Marisol Nichols, but Nichols later revealed that she won't be leaving the show after all. We're not ready to say goodbye to Ulrich, but, alas, we must. It's unclear how he'll be written out of the series, but Amick is hopeful that her costar's departure won't be final.
"I know that Roberto is never about closing the door on any character," Amick said in an interview with POPSUGAR, before Nichols confirmed her return. "A lot of times, we joke that if you die on Riverdale, you actually are guaranteed more screen time. He loves bringing characters back. Even if a storyline changes and something shifts, he just loves revisiting characters, and I know he really likes Skeet and Marisol. He's expressed to me that he hopes that their characters will continue to return, depending on their availability. With that said, I hope neither of their characters die, even though it could mean that we see more of them. I just hope something will bring them back to town, and we'll be able to revisit their characters and see them in the future — that kind of open-ended storyline."
04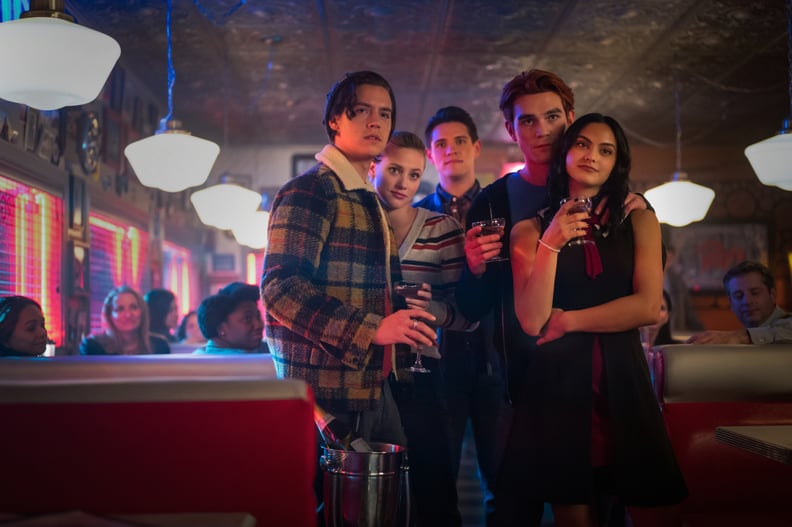 When Is Riverdale Season 5 Coming Out?
Since production was delayed, we didn't see Riverdale make its typical fall return. But Netflix has confirmed that season five will premiere on Jan. 20, 2021.