TikTokers Are Loving This DJ's Squid Game-Inspired EDM Song
Excuse Me While I Request This DJ's Squid Game EDM Song at Every Club From Now On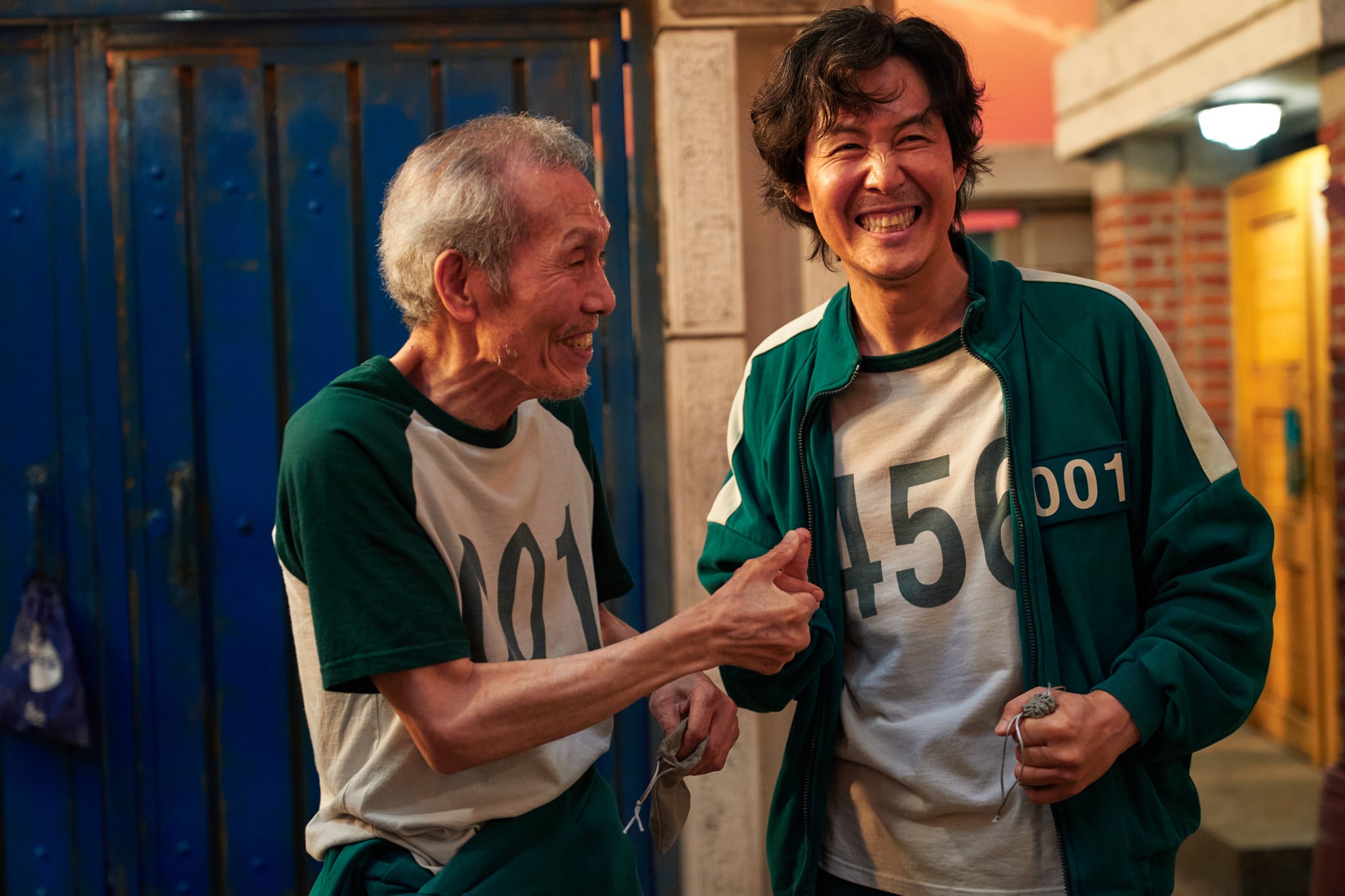 Image Source: Netflix
TikTok has consistently added fuel to the Squid Game hype ever since the Korean drama hit Netflix, with videos about dalgona candy recipes, intriguing fan theories, and DIY costume how-tos multiplying by the day. One such creative byproduct of the show's rise in popularity hails from 21-year-old Australian DJ Rhys Sfyrios, who goes by the stage name Restricted. Inspired by the Red Light, Green Light game in episode one, he produced an EDM song that remixes the giant robot doll's chant — which repeats the Korean phrase "mugunghwa kochi pieotseumnida" in a sing-song tune — and the result is a bona fide banger.
Sfyrios first teased snippets of his musical masterpiece on TikTok in early October, sharing a behind-the-scenes look at how he layered beats over the eerie chant, paired with edited footage of Oh Il-nam (player 001) head-bobbing along. He describes the track's style as "minimal," a genre that's "underground and dark and has a correlation to techno," he told POPSUGAR. After thousands listened to the preview of his Squid Game-inspired song and dozens upon dozens begged for more, he released a full version on Soundcloud, and the streams have poured in since.
Nearly 1,000 TikTok creators have helped circulate Sfyrios's catchy song even more by using it to soundtrack their own videos. Some users can't help but comment on how it'd be impossible to win a game of Red Light, Green Light if those heavy beats came pulsating over the loudspeaker, which I concur with. I'd instantly trigger that cursed doll's motion-detecting eyes, but you know what? I'd go down fist-pumping, à la the cast of Jersey Shore circa 2010, with zero regrets.