Squid Game Is Netflix's Most-Watched Series to Date
Move Aside, Bridgerton — Squid Game Is Officially Netflix's Most-Watched Series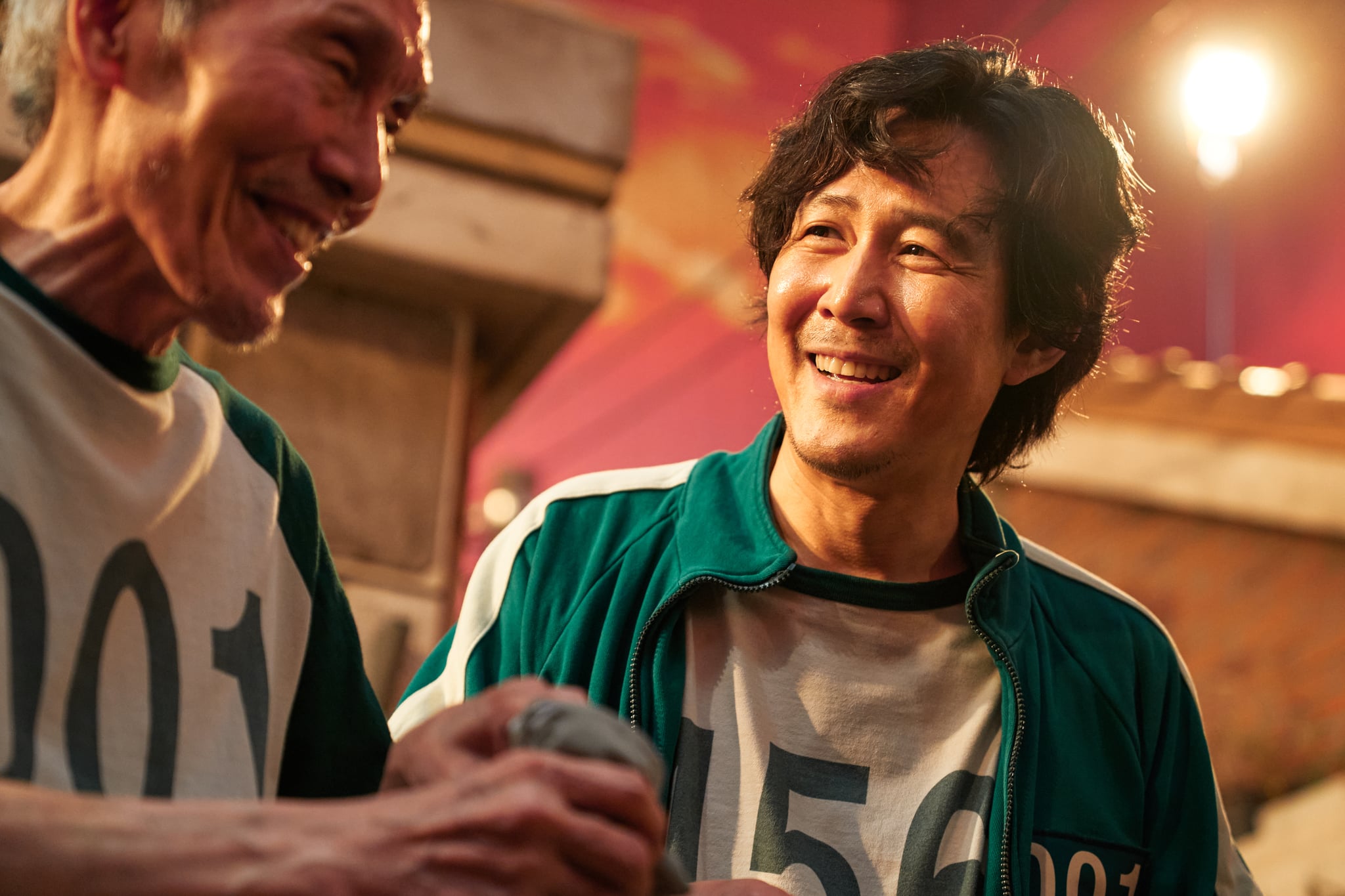 If you haven't noticed by now, Squid Game is kind of a big deal, and the streaming numbers prove it. After much chatter about the show's epic launch, Netflix has confirmed that the buzzy Korean drama is officially the most popular TV show to debut on the streaming service. According to Variety, Netflix said the series has been viewed by 111 million members in just 25 days since its Sept. 17 premiere — beating out Shonda Rhimes's Bridgerton series that pulled in 82 million households within the first 28 days of its release.
"Squid Game has officially reached 111 million fans — making it our biggest series launch ever!" the streamer announced via its main Twitter page. Two weeks ago, Netflix co-CEO Ted Sarandos indicated the show was on track to become streamer's biggest show ever. "We did not see that coming, in terms of its global popularity," he said at Vox Media's Code Conference.
Squid Game creator and director Hwang Dong-hyuk always knew the show had potential to become a sensation, especially since he already had its global appeal in mind from the get-go. "The most Korean is the most universal. BTS, PSY and director Bong Joon-ho have already proved that," Hwang said during an interview with The Korea Times. "Korea's old children's games, which were used in my series, are simple and old, but I saw the potential to make them appealing worldwide." Even though several Korean studios initially passed on the "bizarre" concept, which was originally intended to be a film, Hwang never gave up on the project and it paid off big time. So now he has the honor of saying he created Netflix's most popular show to date — now that's what you call bragging rights.