Stranger Things Emmy Nominations 2022
The Emmys Snubbed the Cast of "Stranger Things" — but There's Still Hope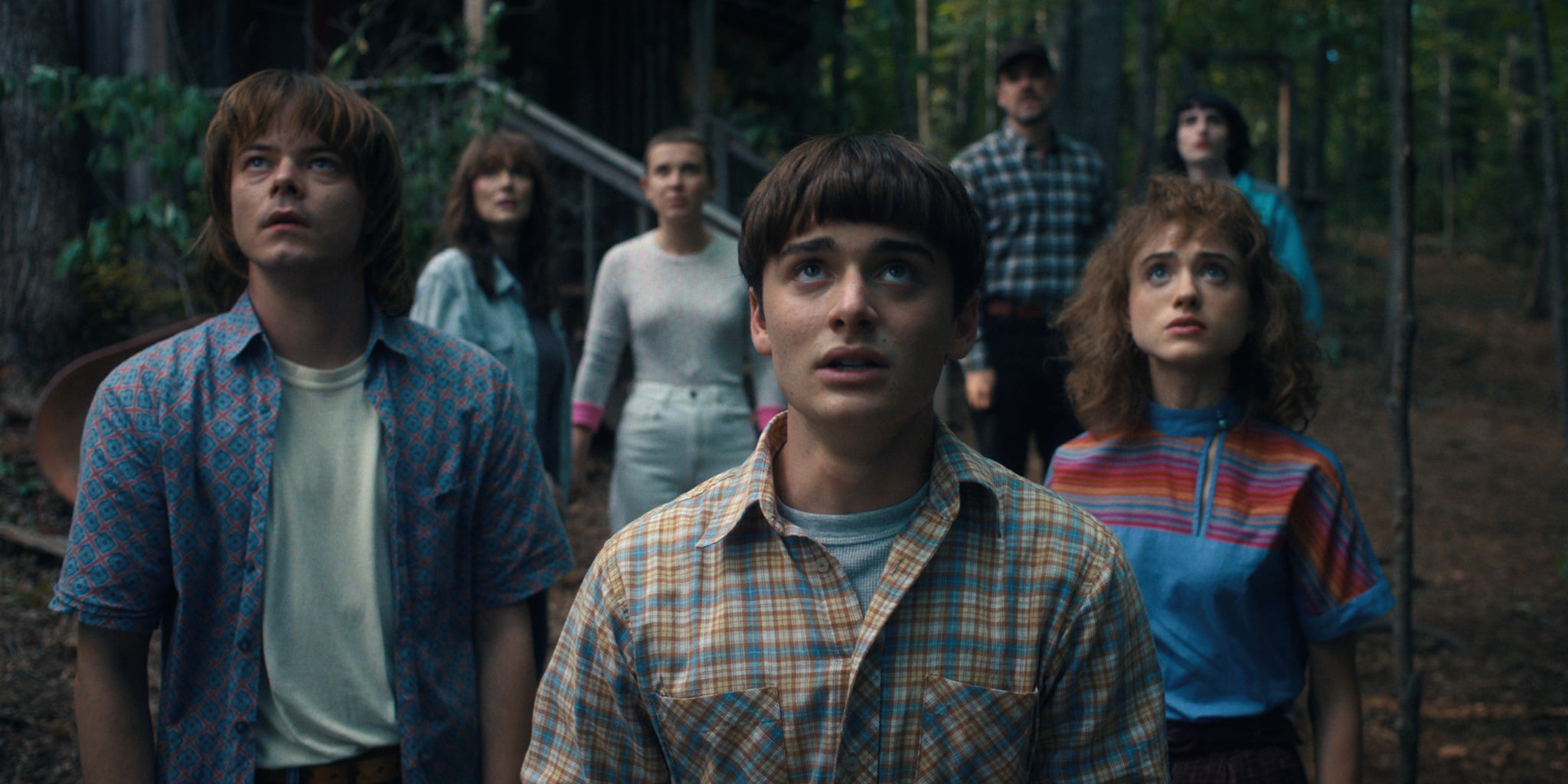 When the 2022 Emmy nominations were announced on July 21, "Stranger Things" scored 13 noms, but the entire cast ended up being snubbed. However, that doesn't mean that Sadie Sink, Millie Bobby Brown, and the rest of the cast can't be nominated for their work in season four, because they're still eligible for their work in the final two episodes next year.
Nominations for season four of "Stranger Things" were more complicated than usual. The Emmy eligibility deadline was May 31, and only TV episodes that premiered before that date were eligible. That means only the first six episodes of season four, which were released on May 27, were eligible for Emmys this year. That also means that season four could see more Emmy nominations in 2023 when the final two episodes of season four, which premiered July 1, will be eligible. Sink, Brown, and other standouts from the "Stranger Things" finale could receive love from Emmy voters next year. It's possible that the Television Academy didn't want to nominate them for work on an incomplete season, and that's why the nominations didn't materialize this time around.
"Stranger Things"'s first three seasons received a total of 31 Emmy nominations, including nods for Brown and David Harbour. The show has won six Emmys, including for casting, main title design, and sound editing.
In June, Sink opened up to The Hollywood Reporter about how costar Jamie Campbell Bower kept them all scared on set and helped her performance. She said, "It was mostly just him as Vecna, standing in the corner and, like, growling or something like that, and he was just very, very in it. And he would kind of talk in that voice a lot."
Sink added, "So to have someone as committed as Jamie in a role like that just made it really believable. I think that was probably the key."
The 74th annual primetime Emmy Awards will air on NBC on Sept. 12.