Stranger Things Season 3 Breaks Netflix Viewings Record
Stranger Things Season 3 Broke Our Hearts AND Netflix's Viewing Records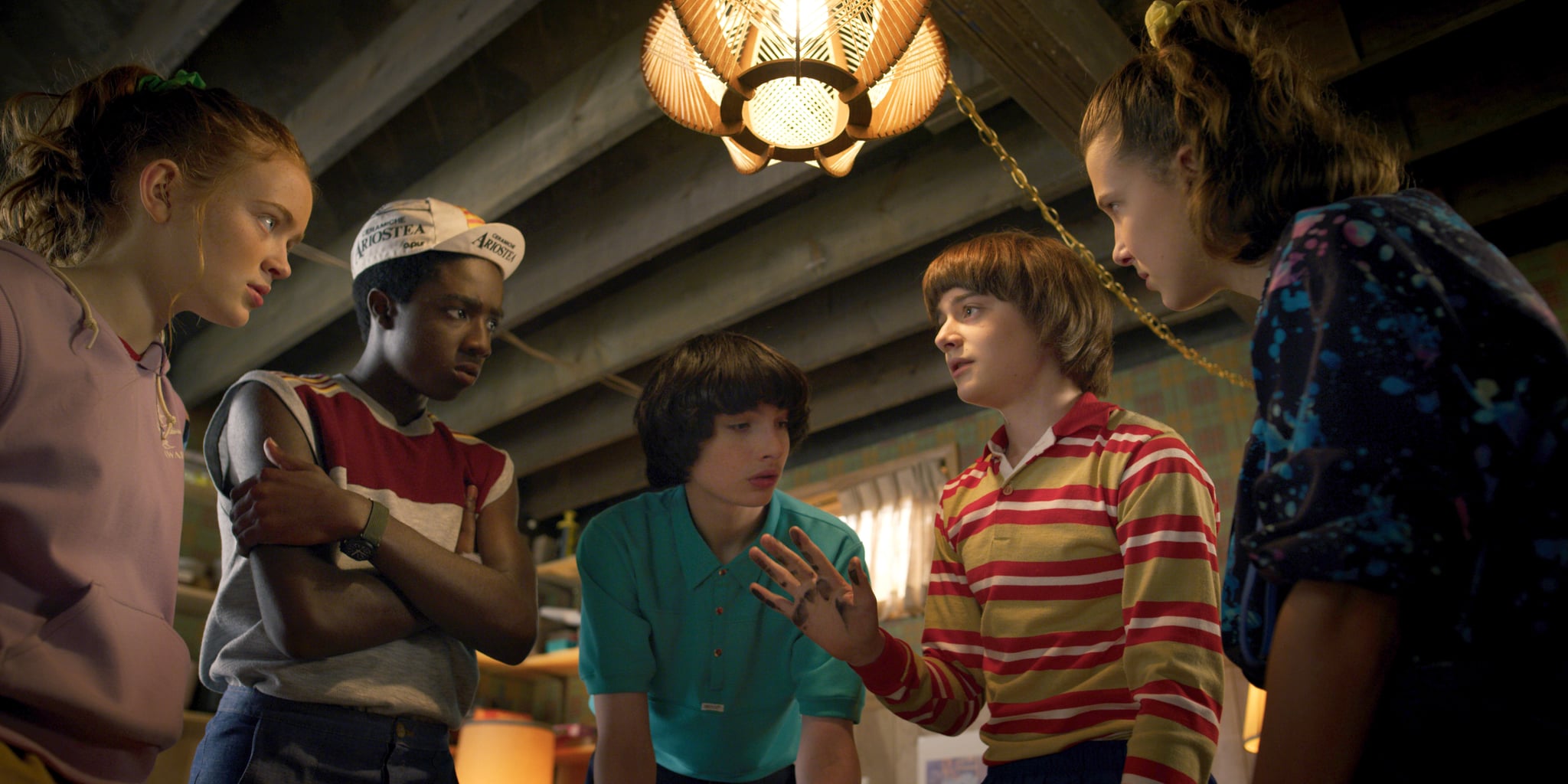 If you thought your fourth rewatch of Stranger Things' heartbreaking third season was all for naught, you're wrong! According to The Hollywood Reporter, Netflix's quarterly earnings report puts season three as its most-watched original series ever with more than 64 million views in the four weeks after its July 4 premiere. The number surpasses any of the shows with similar earnings in the past, breaking The Umbrella Academy's record of 45 million views over four weeks.
Netflix's originals have been breaking records all over the place, with features like Brenda Song's thriller Secret Obsession racking up 40 million views in 28 days, as well as the Jennifer Aniston- and Adam Sandler-led Murder Mystery being seen by over 30 million subscribers in its first three days. Stranger Things' record high is no surprise since Netflix reported that 40.7 million accounts had already viewed the show in less than a week after the season three premiere, which is "the fastest a Netflix original has ever amassed."
As a reminder, Netflix keeps pretty hush-hush about how it collects the numbers for its ratings system, though it considers a view as anyone who has simply watched 70 percent of a program. When it comes to series, that means they need to watch 70 percent of one episode, not an entire season. So the numbers might be a little inflated, but there's no doubt that legions of fans were totally tuned in for season three as soon as it dropped. And with season four of the supernatural thriller already having been announced, it's safe to say fans will probably be gearing up to break another record when that batch of episodes drops.