The Seven Husbands of Evelyn Hugo Book Spoilers
A Recap of "The Seven Husbands of Evelyn Hugo" Before the Movie Comes Out
Watch out! This post contains spoilers.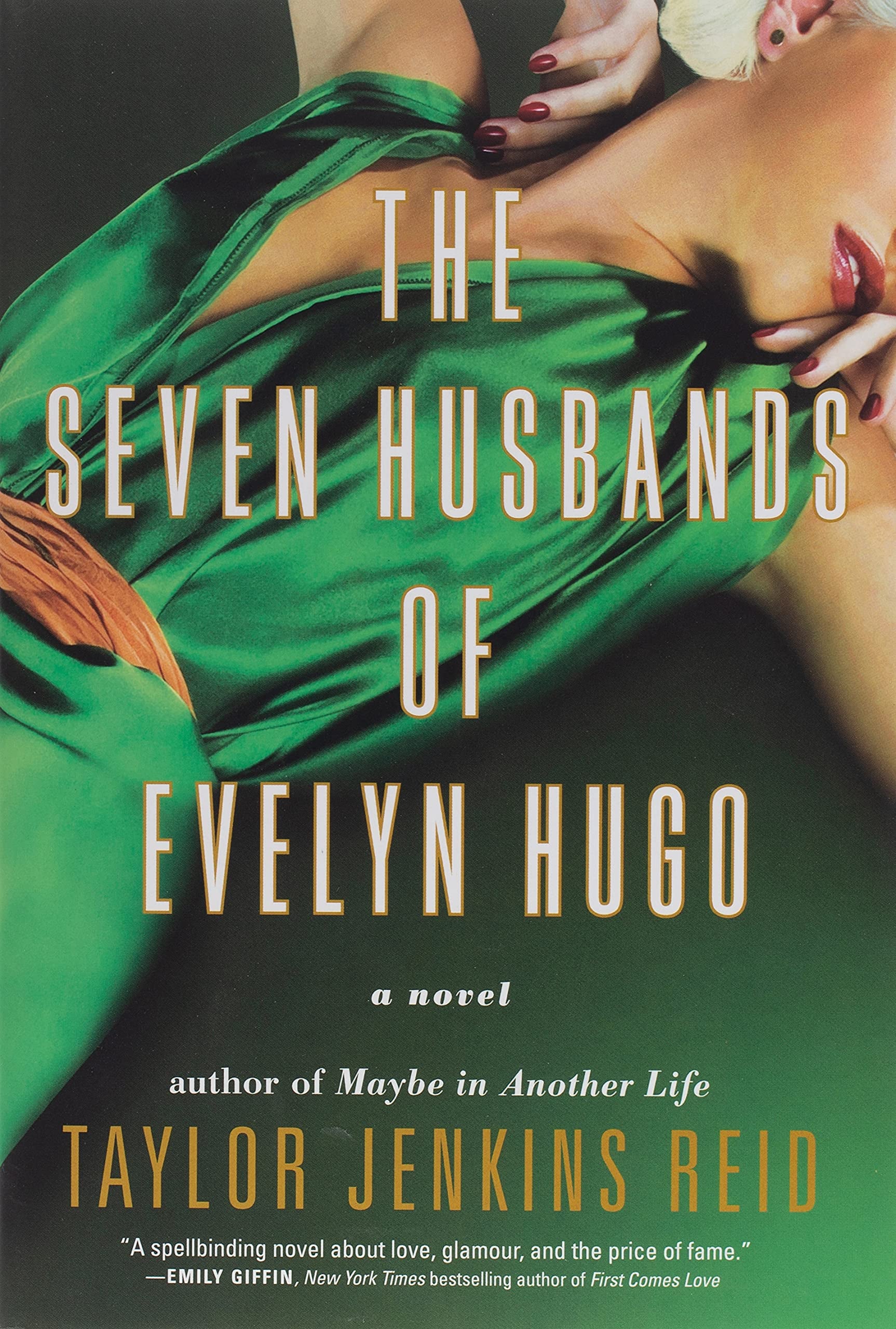 Since its publication in 2017, "The Seven Husbands of Evelyn Hugo" by Taylor Jenkins Reid has been a massive success, from bestseller lists to a BookTok sensation. Telling the story of Evelyn Hugo, a fictional star from the Golden Age of Hollywood, the novel is now being adapted into a feature film by Netflix. We're still quite some time away from seeing these beloved characters hit the big screen, and like most adaptations, there will probably be some changes in translating from page to screen. While we wait to hear more about the adaptation, here's a complete overview of what happens in the bestselling book.
How Does "The Seven Husbands of Evelyn Hugo" Start?
The book starts out with a framing device that returns throughout the novel. In the present day, Monique Grant, a reporter for Vivant magazine, gets some interesting news: she's been chosen to write a piece for the magazine about Evelyn Hugo, a famously reclusive movie star who's auctioning off some of her iconic gowns to benefit a breast-cancer charity. Evelyn was a major star in the Golden Age of Hollywood but has since stayed out of the spotlight, despite the many rumors about her life.
Confused about why she was chosen, Monique nonetheless heads to Evelyn's home to interview her. When she arrives, she learns she's been brought there under somewhat false pretenses. Evelyn has no interest in giving an interview to Vivant. Instead, she wants Monique to write her life story, although she won't explain why. Monique is suspicious of Evelyn's motives, but she agrees, and Evelyn begins to recount her life.
Evelyn Hugo's Rise to Stardom
Evelyn's story starts when she is just 14 years old, when she's still going by her real name, Evelyn Elena Herrera. She's later forced by the studios to dye her hair blond, get rid of her accent, and change her last name, all to appear like a typical white starlet, even though she's actually Cuban. As a teenager, she grows up in Hell's Kitchen with an abusive father. She escapes by marrying Ernie Diaz, whom she convinces that she is actually 18, and heading out to Hollywood with him.
Once there, she begins to settle in to the whirlwind, dangerous world of the movie industry. She befriends Harry Cameron, a charming young producer, and seduces a Sunset Studios executive to get her "big break." As the studio starts to raise her profile, it wants to set her up on publicity dates with other actors, so she divorces Ernie. One of her publicity dates is a fellow actor, Don Adler, whom she falls for and marries at age 21. Two months into their marriage, however, he begins abusing her, jealous that her career is on the rise while his declines. She eventually extricates herself by faking a miscarriage and catching him cheating, but he files for divorce first, putting a damper on her career. Around the same time, Evelyn meets Celia St. James, another actress, when they star in "Little Women" together, and the two women are attracted to each other.
Attempting to revive her career after the Adler scandal, Evelyn makes the impulsive decision to head to Paris and star in a fairly racy movie directed by Max Girard. As rumors spread about Evelyn and Celia, Evelyn distracts the tabloids with a one-day marriage to Mick Riva, a singer. The plan works, and they quickly annul the marriage, but Evelyn becomes pregnant from their drunken wedding night and gets an abortion. Celia is angry and leaves Evelyn for five years.
Evelyn Hugo's Golden Age
Evelyn's career continues to ascend, and she stars in another book adaptation, "Anna Karenina." She again marries a costar, Rex North, as part of a publicity ploy for the movie. Neither of them is in love with the other, and their careers are threatened when Rex gets his girlfriend pregnant. To cover, Evelyn tells a story that she and Harry were having an affair, divorces Rex, and marries Harry. In reality, Harry is gay and having an affair with football star John Braverman, who himself is married to Celia.
Celia and Evelyn reunite, and the quartet live very happily for several years, using their marriages to cover their real romances. Eventually, with everyone's blessing, Evelyn and Harry have a daughter, Connor. After years of living happily with her unconventional family, Evelyn's life begins to fall apart. She and Celia break up again over Evelyn's decision to act in an explicit sex scene in another one of Max's movies, John dies of a heart attack, and Harry turns to alcohol in his grief.
After divorcing Harry, Evelyn marries Max. She quickly learns he's more interested in her as a screen siren or sex symbol than in the real Evelyn, but she stays married to him for six more years. Eventually, when that marriage ends, she reconnects with Celia.
Why Did Evelyn Hugo Choose Monique Grant?
The latest reunion isn't entirely a happy one, as Celia reveals that she has less than 10 years to live. They suffer further heartbreak when Harry gets in a drunk-driving accident. To save Harry's reputation, Evelyn moves the passenger, Harry's boyfriend, into the driver's seat, and Harry dies soon after being taken to the hospital. Evelyn and Connor move with Celia and Celia's brother Robert to Spain. With Celia's blessing, Evelyn marries Robert so there will be a cover for Evelyn inheriting Celia's estate.
Back in the present day, Evelyn shares her many losses with Monique. Celia died at age 61, and Robert a few years later. Evelyn also outlived her daughter, Connor, who died of breast cancer, and Evelyn herself now has cancer as well. Evelyn finally reveals why she chose Monique: Monique's father, James, was Harry's boyfriend who was blamed for their fatal accident.
Monique is angry but slowly realizes what Evelyn has said between the lines: she intends to end her own life, rather than suffer through a lengthy battle with cancer. She decides not to tell anyone and soon hears that Evelyn has died of an accidental overdose. When she publishes Evelyn's biography, she adds a note in the introduction, revealing that the real love of Evelyn's life wasn't any of her famed husbands, but Celia.