The Watchful Eye Season 1, Episode 5 Preview Clip
Elena Bonds With Jasper Over Birthday Traditions in Exclusive Peek at New "The Watchful Eye" Episode
Elena is reminding Jasper that they can keep birthday traditions alive, even without his mother, in a sneak peek from season one, episode five of Freeform's "The Watchful Eye," premiering Feb. 20. In the teaser video, Elena (Mariel Molino) and Jasper (Henry Joseph Samiri) are walking around New York City and discussing how he and his father typically marked Allie's birthday before her accidental death.
In the clip, Elena says that indulging in ballpark snacks with her brother at a New York Mets game was always how they marked their dad's birthday, while Jasper recounts aquarium visits and cupcakes. "You know we can still do those things," Elena tells Jasper. "We can still go get a cupcake and go to the aquarium and celebrate your mom." Jasper laments, however, that his dad (Warren Christie) no longer likes to visit the aquarium.
"The Watchful Eye," which debuted on Freeform this year, follows Elena as she uses her skills of manipulation to secure the job as Jasper's live-in nanny at the mysterious Manhattan building The Greybourne. While the residence is full of secrets, so is Elena.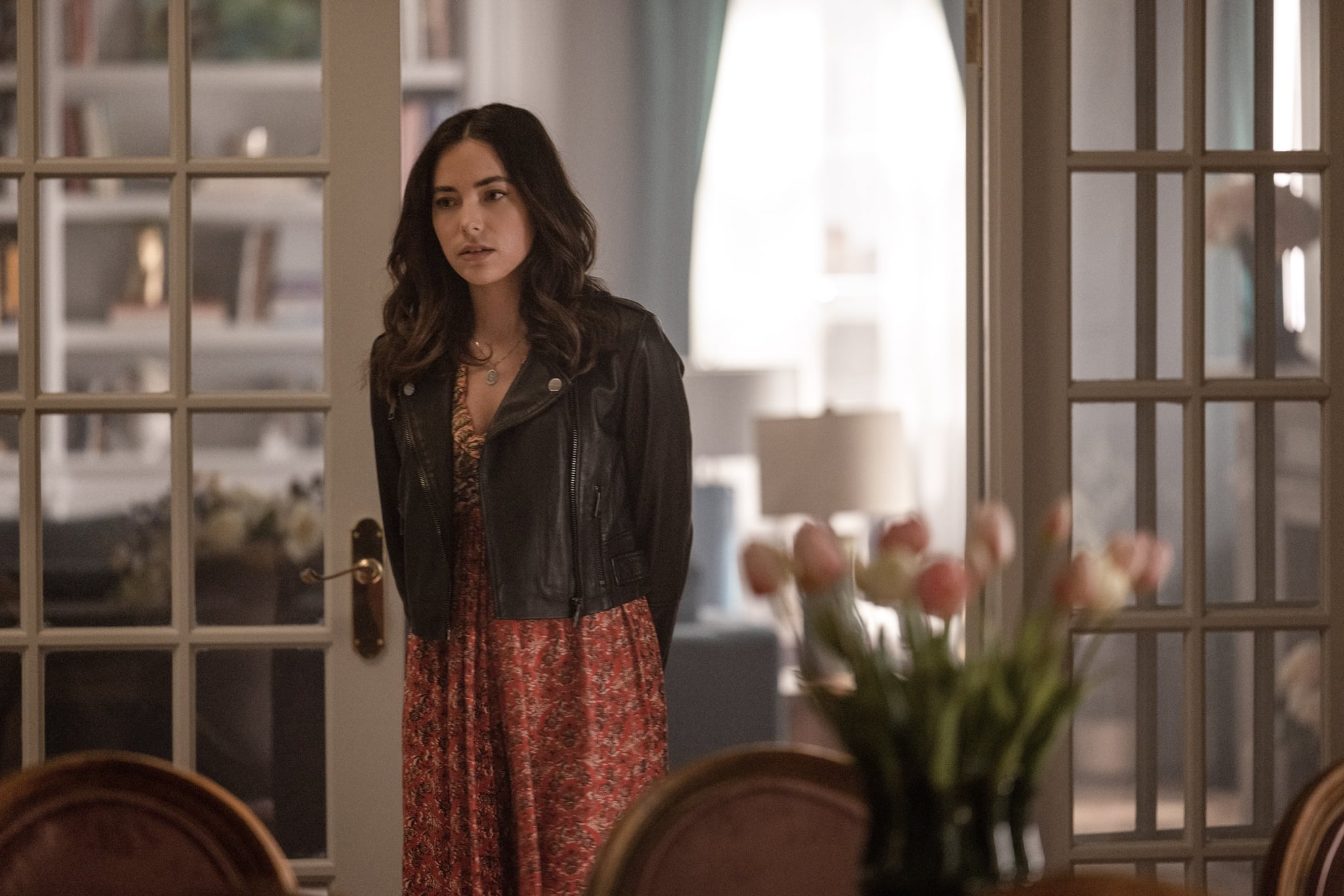 Image Source: Freeform
Mariel Molino as Elena in "The Watchful Eye" season one, episode five
In a previous interview with POPSUGAR, Molino said that Elena's motives go beyond just being a nanny, of course. "As the series progresses, we'll find more about her past and who exactly she's trying to get to. That's as far as I can say, but I can tell you that even though she thinks she's got a clear target, there's a lot of different targets that come in and out that end up dissuading her from her mission."
She elaborated of Elena's character: "I think that she's trying to navigate this new world that she's going into, a very affluent society, and using the tools that she has to do so. But I think that she's going to run into a lot more problems than she thinks."