This Is Us: Randall Mentions the Murder of Jonny Gammage
Randall's Mention of Jonny Gammage Is the Most Important Part of the This Is Us Premiere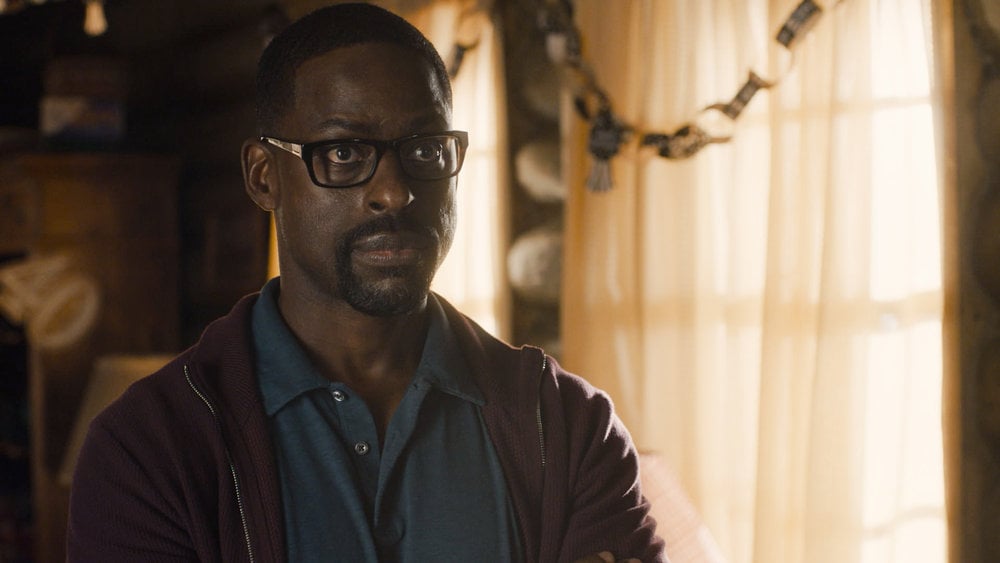 This Is Us returned to air with the season five premiere on Tuesday night, and the episode wastes no time addressing two of 2020's biggest tragedies: the coronavirus pandemic and the killing of George Floyd. On his 40th birthday, Randall finds himself speaking with Malik about Floyd's death. He recalls, as a teenager, having nobody to talk to about Jonny Gammage, a 31-year-old Black man who was killed by the police in 1995. So who was Gammage? If you're not familiar with his case, here's what you need to know about it.
Gammage was a Black businessman and the cousin of Ray Seals, an NFL player for the Pittsburgh Steelers. Before his death, he helped Seals organize his philanthropic and business ventures. In the early hours of Oct. 12, 1995, Gammage drove Seals's Jaguar without Seals present. At two in the morning, Brentwood police officer Lieutenant Milton Mulholland tailed Gammage along State Route 51 near Frank and Shirley's diner in Pittsburgh. Mulholland was with four other white Pittsburgh officers: Michael G. Albert, John Vojtas, Keith Henderson, and Shawn Patterson. The police said that he was driving erratically and pulled him over. After accosting him, they fatally beat and suffocated Gammage.
Gammage died after a seven-minute struggle with the officers. Addressed to Henderson, his last words were, "Keith, Keith, I'm 31. I'm only 31." The autopsy revealed that Gammage suffocated when the police applied pressure to his neck and chest. A coroner's jury recommended that homicide charges be filed against Mulholland and the four other officers.
District Attorney Bob Colville only filed charges of involuntary manslaughter against Mullholland, Albert, and Vojtas. An all-white jury found Vojtas (tried separately) not guilty of involuntary manslaughter in 1996. The 1997 retrial for Mulholland and Albert ended in an 11-1 deadlock for acquittal. The person in the jury who wanted to convict was the only Black juror on the case. In 1998, Judge Joseph F. McCloskey eventually dismissed charges against Mulholland and Albert. Down the line, the U.S. Justice Department refused to file civil rights charges, saying it couldn't prove the officers used unreasonable force on Gammage. In Syracuse, Gammage's hometown, community members held a protest to reopen the investigation. Rallies continued, but the case was never retried.
On This Is Us, Gammage's death has, for decades, been traumatic for Randall, whose adoptive parents struggle to talk with him about race (as seen in the season four episode "The Dinner and the Date"). When Randall comes up to Rebecca's cabin, it's clear that he hasn't been able to talk about police brutality with his siblings either, as a tense moment between him and Kate unfolds. Ultimately, Randall makes the decision to seek out a Black therapist by the end of the premiere. With the cliffhanger about his birth mother, it's clear that Randall will have a lot more to unpack in the coming episodes.