Tom Holland Drops First Spider-Man 3 Photo on Instagram
Tom Holland Promotes Mask Safety in First Spider-Man 3 Photo: "Wear a Mask, I'm Wearing Two"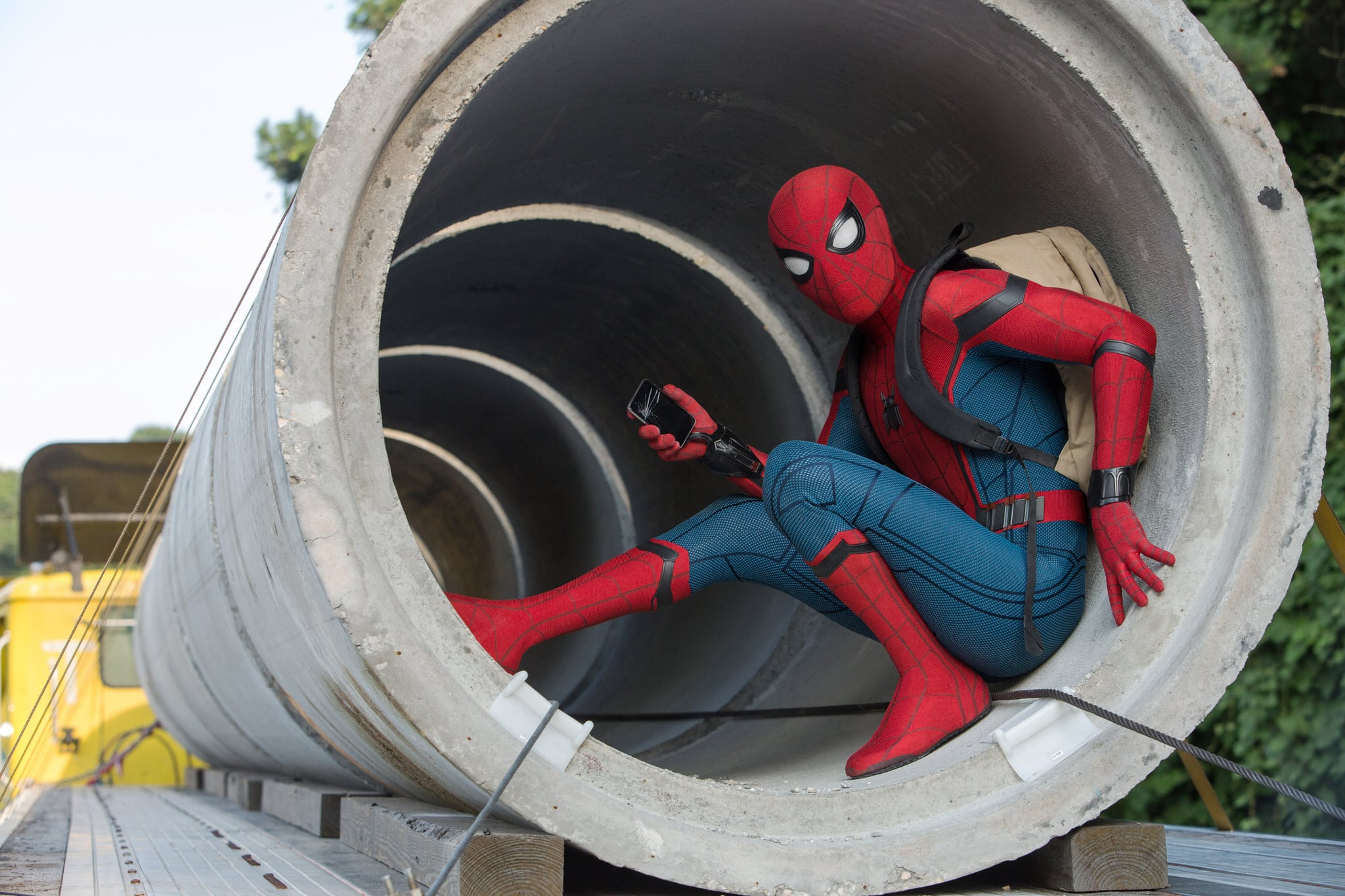 Image Source: Everett Collection
Some superheroes wear masks to protect their identities, but it looks like Spider-Man has started doubling up on face coverings to protect himself and those around him. In an Instagram post on Nov. 6, Tom Holland shared the first behind-the-scenes photo from the set of Spider-Man 3. "Wear a mask, I'm wearing two," Holland captioned the post, in which he's wearing a white PPE face mask over his redesigned black-and-red spidey suit. The shot's blue screen background doesn't give away much about the unnamed sequel to Far From Home, but catching a glimpse of Holland back in costume (with proper safety gear, no less!) has us even more excited to see him take on Electro and save the day. Listen to your friendly neighborhood Spider-Man and wear a mask, and take a sneak peek at Holland filming Spider-Man 3 ahead.