The Cast of Top Boy Discuss Season 4 Themes and Its Impact
The Cast of "Top Boy" Tell Us What to Expect From Season 4
Watch out! This post contains spoilers.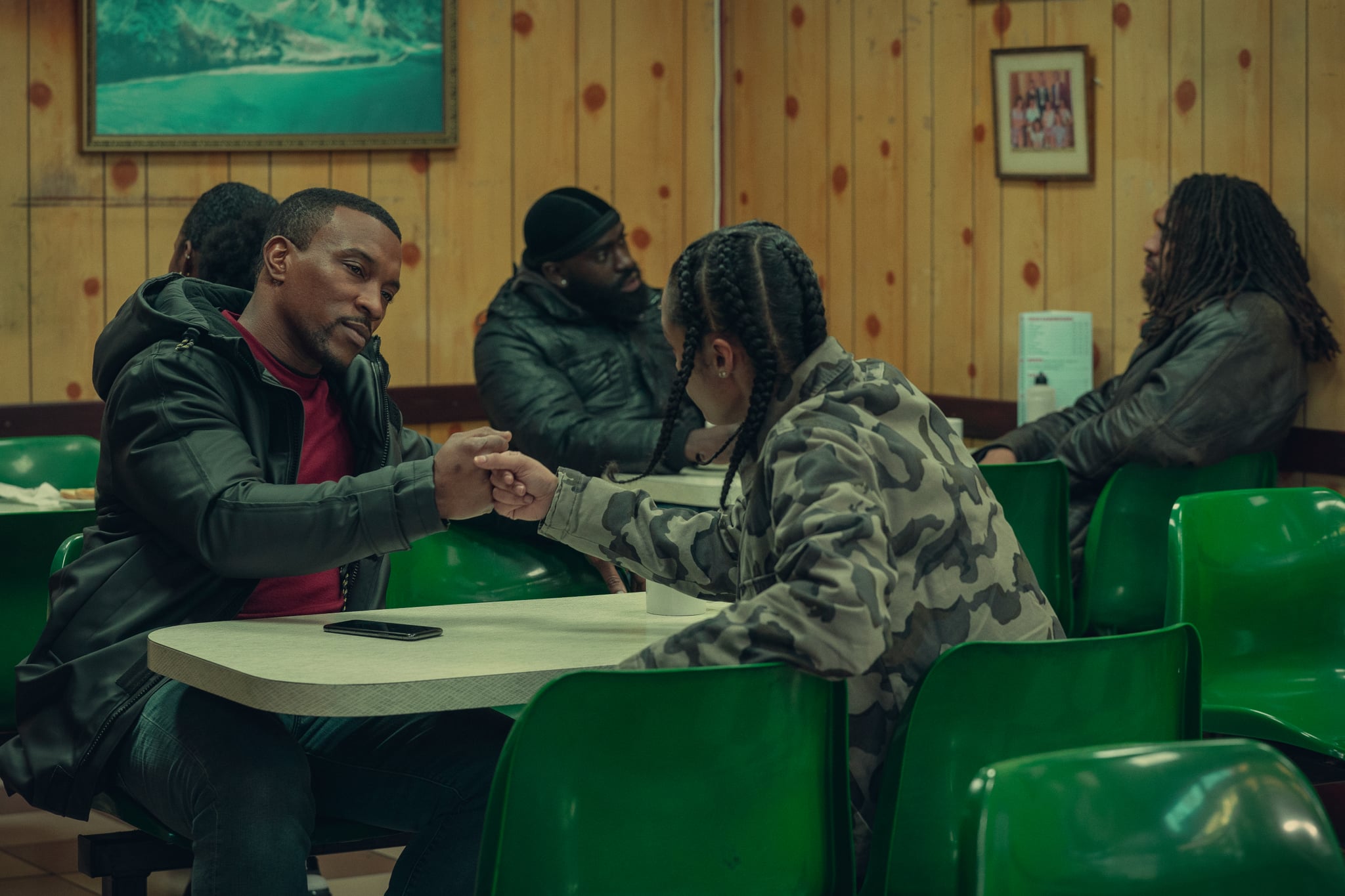 "Top Boy" is a pivotal series for a number of reasons. It centers on Black British talent, it doesn't shy away from addressing difficult topics, and it paints a harsh but truthful reality of those who are caught up in the London drug scene. What it doesn't do is glamorize that lifestyle. Instead, the riveting drama takes viewers on a journey inspired by real-life events, battling their own demons and desperately trying to find ways to survive. The fourth season (including the first two seasons of "Top Boy: Summerhouse") lands on Netflix on March 18, and we caught up with the cast to talk about what to expect from the new season, the themes explored, and why they're so proud to be a part of it.
One key focus in the fourth season are the women of "Top Boy," who have long been more than a vehicle to tell the men's stories. In the new episodes, the storylines of Shelley (played by Little Simz), Becks (played by Adwoa Aboah), and Lauryn (played by Saffron Hocking) become even more complex and central to the show's plot. "It might seem that female characters are only there to facilitate the storylines of the men. When actually, this season especially is so female-heavy and so female-led," Hocking says in a roundtable interview with POPSUGAR. She adds that "the female characters just have so much depth and they're not just these one-dimensional characters. They've got all this scope to really show heart, to show fight, to show vulnerability, to show a purpose. I think that's an amazing thing for any actor to be able to play in a show that may seem male-dominated."
This sentiment is true for all of the women in the cast, including Aboah, who plays Becks in season four. "Now we have this bigger platform and a safer space, and we've been united in lots of different topics over the last couple of years. I think it's the first time we're not kind of battling each other, but we're bonding in our similarities," Aboah says.
Jasmine Jobson also touched on the importance of showcasing the duality of her character, Jaq. In previous seasons, we've been introduced to Jaq as a person who is tough and unafraid and never lets her guard down. However, in season four, we see a very different side to her. "I pride myself on being a strong, independent female. Taking on a role in a heavily male-dominated industry, it's definitely very important to make sure that Jaq is always seen at the top of her game, but I also believe that as much as she needs to be a very strong person, she's also strong when she's vulnerable, which you'll see in this series," Jobson notes.
"It's not all glitz and glamour. There are people that are damaged by this. There are people that have their lives ruined by this sort of life."
As well as drawing attention to the storylines of the women in "Top Boy", the fourth season also hones in on the younger characters a little more than previous seasons. We see characters like Ats meet an unfortunate fate, the effect that Jamie's departure had on his siblings, and a new generation of "top boys" about to emerge. This focus was not without reason, as the season continues to delve into the lives of not only those involved in the drug game but those who it indirectly impacts, too. Ashley Walters explains that "a community is affected by things that happen within that community. Not just the specific people that are enduring it or experiencing it at that time. It has a ripple effect, and it's really good to see the other side of this. Yes, you do have the dealers at the top of their game making the money. But how does that affect the people underneath them? The younger people around them."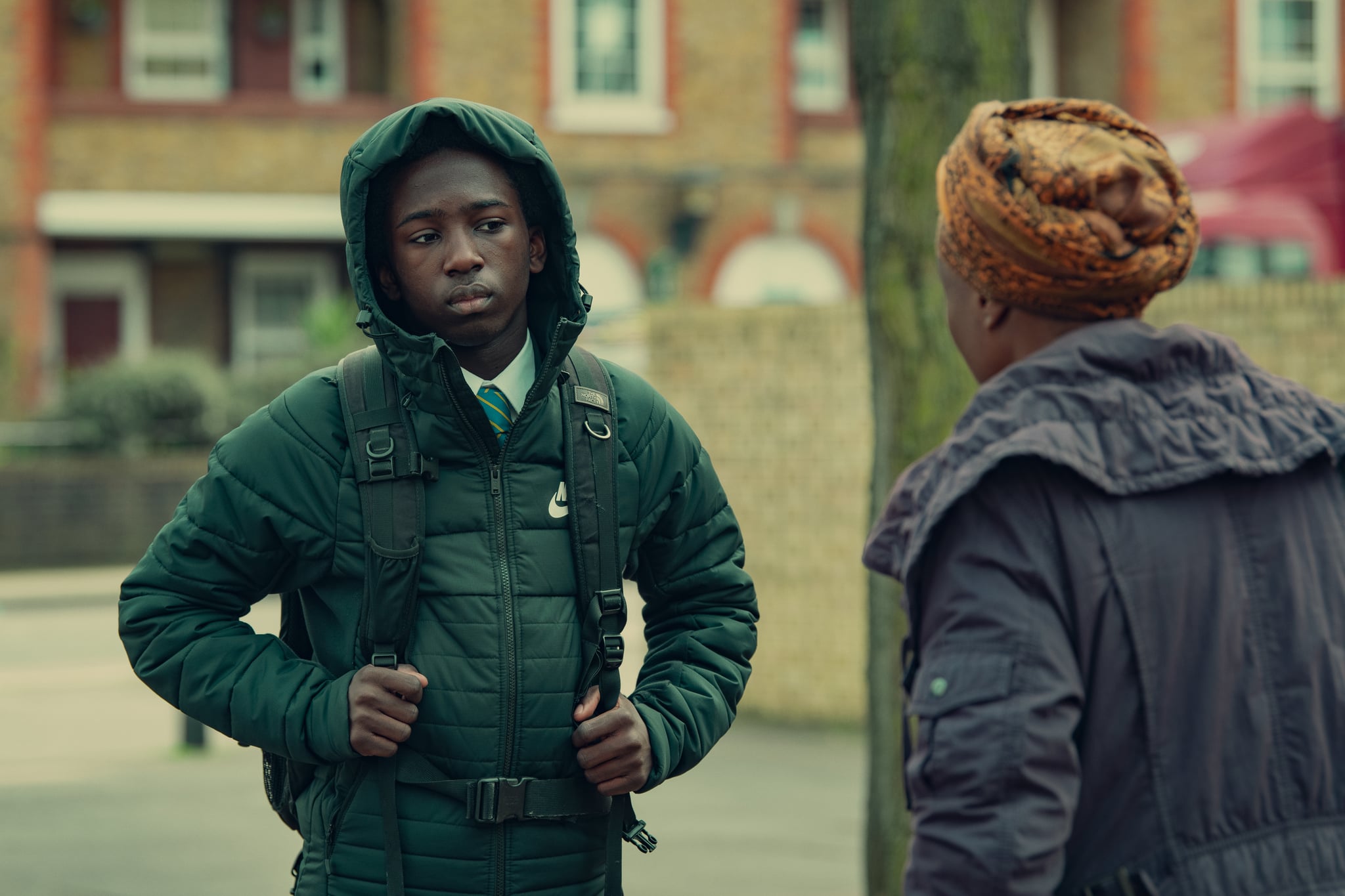 Walters adds that the themes of this season mirror exactly what's going on in our communities right now, throughout London and around the world. "It's important that we make that point, that it's not all glitz and glamour. There are people that are damaged by this. There are people that have their lives ruined by this sort of life. Stef and the younger brothers from Jamie's side are our way of showing the world, you don't have to take this route. There are other options. Even though it may seem like it's the only thing to do, growing up in that sort of environment. You look at Aaron, for example, all he ever talks about is university and working. That's us trying to make the point of, in that gangster sort of dominated environment, he still has the motivation to try and get out in another way and take another route. And that can be you."
Overall, the message of the show is clear. According to Walters, it's that, "With this sort of lifestyle, if you embark on this journey in life, the drug game, there's only three places you're going to end up: back where you started, in a grave, or in a cell for the rest of your life. It's as simple as that. I feel like it wouldn't be right to show success all the time."
The impact of the show on London communities and beyond is one that's truly undeniable. Whether it's providing representation for different people, giving emerging actors access and opportunities, or simply taking the time to tell the stories that we rarely see on screen, "Top Boy" has had an overwhelming success since it first aired in 2011 — and it's only going to continue. "I'm proud. Proud to have been a part of it. Proud to have been part of the foundation," Walters says. "One of the most important things about this show, it is just the platform that it has become for not only actors, but directors, wardrobe people. All the different departments seek to give people opportunities that they'd be struggling to get, or taking a while to get elsewhere. This is about discovering new talent. Seeing people from Letitia Wright to Jasmine Jobson, to Michael Ward, coming to the show and then shooting into the atmosphere with their careers is amazing."
Being part of a series like "Top Boy" was something that Aboah couldn't possibly refuse either when she was first approached by the team to audition. "I've been a fan of the show for such a long time since it first started. I'm so grateful that this is my first opportunity into the acting world, because of how it aligns with me in my personal life," the actor explains. "How raw the storytelling is, how authentic and honest it is. The way in which it represents society now and reflects on what is going on in the world around us. And I think what a pleasure, what an honor to be part of that. And also the way in which it celebrates young Black British talent and pushes them forward into this worldwide scope. To be part of that, to be part of a show that will be there, that raises the bar in so many ways."
"Top Boy" season four is available to watch on Netflix now.