The Hits and Misses From the Tribeca Film Festival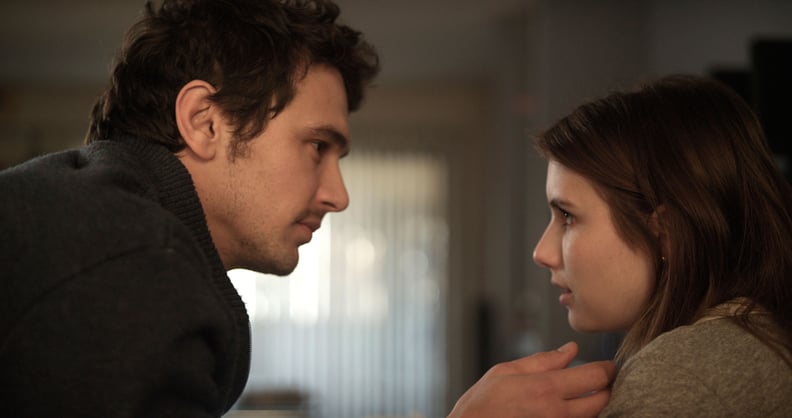 The Tribeca Film Festival is currently under way in NYC, and we're documenting the most buzzed-about films coming out of the event. Many of these films will soon be coming to a theater near you — or at least be available on VOD — in the coming year. Before you set your sights on which movies you will be checking out, be sure to read our reviews of the good . . . and not-so-good projects that are making waves in the Big Apple. Source: Rabbit Bandini Productions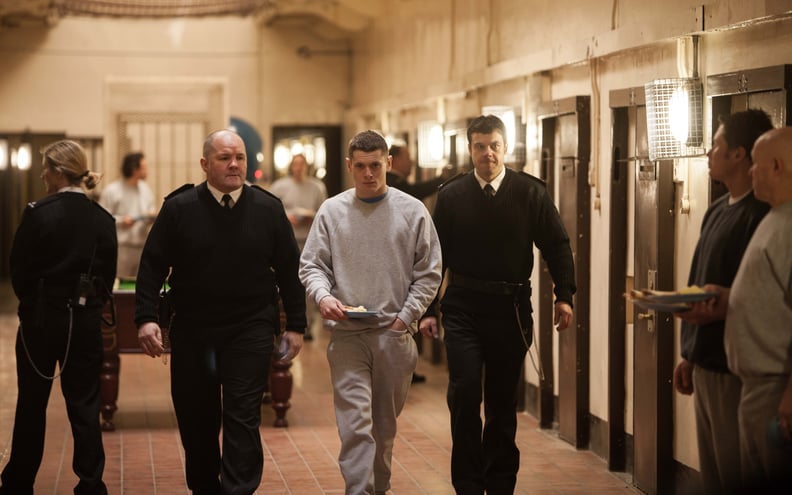 Starred Up
What it's about: Eric (Jack O'Connell), a 19-year-old English prisoner, is "starred up," or transferred from a juvenile detention center to an adult prison for his ultraviolent behavior. While adjusting to his new life he has a life-changing meeting with an unorthodox therapist (Rupert Friend) and butts heads with his father (Ben Mendelsohn) who just so happens to be locked up, too.
How is it? This dark film is more than a gritty prison drama — it's also a touching father-son story that comes to a surprisingly sentimental conclusion. The acting is superb, particularly from Mendelsohn, who makes you feel his character's anxiety while trying to reign in his rage-aholic son, and O'Connell, who fans may remember as the scene-stealing Cook from the UK series, Skins. Jack makes Eric multifaceted — drawing you in to become sympathetic and frustrated with the troubled teen. The 23-year-old actor is definitely one to watch in the future, and his talents will hopefully take him far.
When you can see it: In theaters and VOD in August 2014.
— Maria Mercedes Lara, associate editor
Source: Sigma Films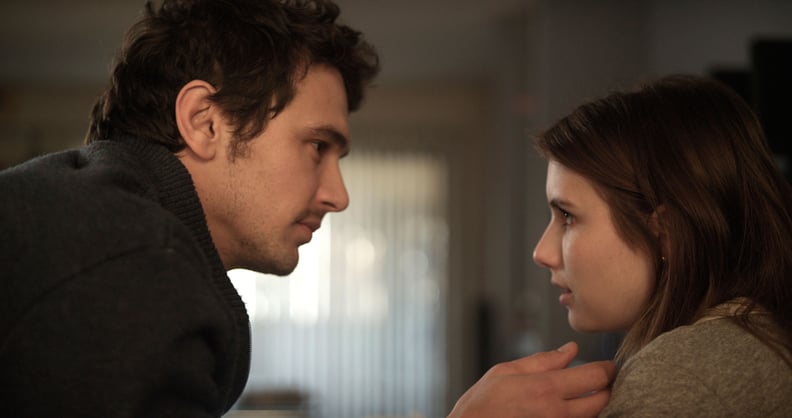 Palo Alto
What it's about: Based on James Franco's collection of short stories by the same name, Palo Alto follows the lives of four teens — April (Emma Roberts), Teddy (Jack Kilmer), Fred (Nat Wolff), and Emily (Zoe Levin) — as they make their way through several months of high school.
How is it?: Director and writer Gia Coppola (niece of Sofia, granddaughter of Francis), artfully delves into this project, which is impressive when you consider that this is her first feature film. The standouts in this film are the younger stars, particularly Wolff, who peels back the layers of the cocky, unpredictable Fred to show off his inner turmoil and desire to be loved. The performance that will likely get the most attention is Franco's predatory coach, especially given his recent scandal.
When you can see it: In theaters on May 9.
— MMLSource: Rabbit Bandini Productions
About Alex
What it's about: After their friend Alex (Jason Ritter) attempts suicide, a group of 30-something college pals reunite to help him recover as they catch up after a long absence. The cast is full of familiar TV stars, including New Girl's Max Greenfield, Parks and Recreation's Aubrey Plaza, Lost's Maggie Grace, Suburgatory's Jane Levy, as well as Max Minghella and Nate Parker.
How is it?: While this could just be a generic reunion tale, the unique story and fantastic cast makes it memorable. As the friends reunite for the first time in almost a decade, tangled webs and surprise confessions almost overtake the reason they're all there: to support Alex as he attempts to recover. The film isn't all about Alex, though Ritter balances emotion and surprising humor as he heals. Things get more dramatic as old feelings come out — with multiple love triangles and a pregnancy scare, but it never feels like too much. With an incredible cast dynamic (particularly with Plaza and Greenfield playing opposite roles of their TV counterparts), it's a realistic tale of growing apart and the things that bring you back together. It's the reunion movie in the age of social media that everyone can relate to, and it may make you want to reach out to your old college friends, too.
When you can see it: In theaters and VOD on August 8.
— Alyse Whitney, assistant editorSource: The Bedford Falls Company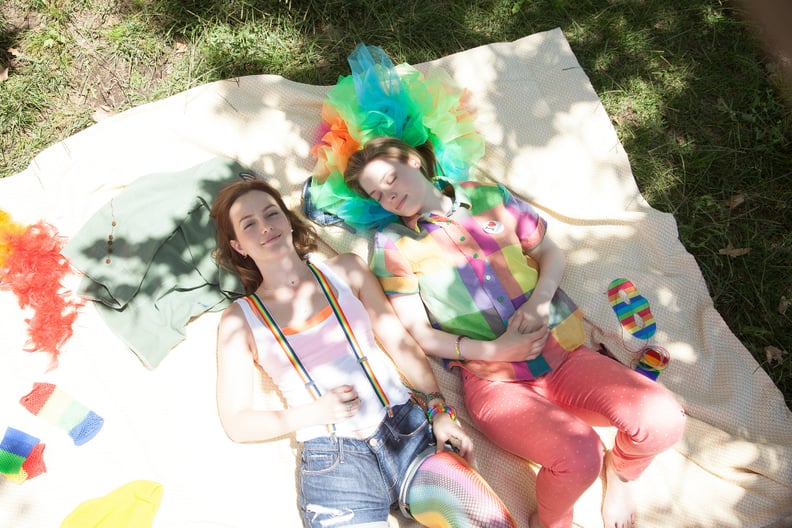 Life Partners
What it's about: Lesbian Sasha (Leighton Meester) and her straight best friend Paige (Gillian Jacobs) are inseparable "life partners" — until romantic relationships get in the way. As they approach their 30s and Paige starts to settle down with Tim (Adam Brody), they start to grow apart and struggle to find common ground.
How is it? This movie focuses more on platonic relationships than romantic ones, and Jacobs and Meester's chemistry is incredible. With hilarious and emotional moments throughout the film, it strikes the perfect balance of humor and heart. The cast is full of recognizable TV stars — including SNL alum Abby Elliott and American Horror Story's Gabourey Sidibe — but most of them play completely different roles than they're known for. Paige and Sasha seem like natural best friends, especially as things start to head south. And for those wondering, real-life spouses Brody and Meester share minimal scenes, but the small interactions they have are worthwhile. For a more extensive review, read five reasons why this is a must-see.
When you can see it: TBA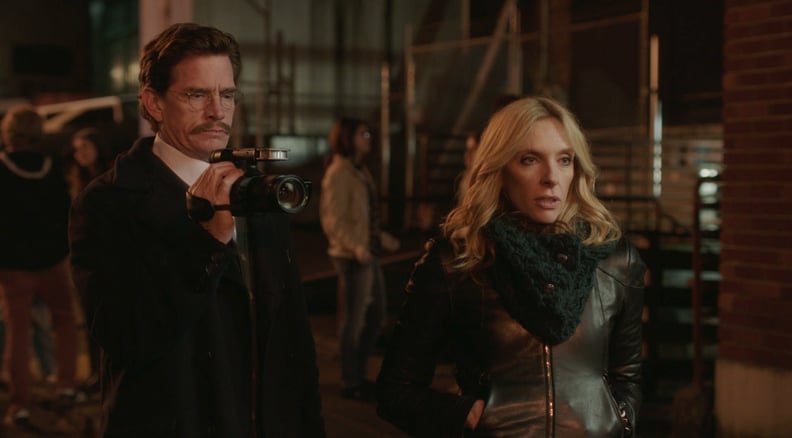 Lucky Them
What it's about: Cynical Seattle rock journalist Ellie (Toni Collette) is assigned to track down her musician ex-boyfriend, Matthew, who mysteriously disappeared 10 years ago. Despite rumors that he went the way of Kurt Cobain, she reluctantly teams up with amateur documentary filmmaker Charlie (Thomas Haden Church) to try to track him down, traveling in an RV across the Pacific Northwest following leads. Meanwhile, she begins dating up-and-coming musician Lucas (Ryan Eggold) as she tries to get to the bottom of Matthew's untold story.
How is it? While this could have been a cheesy road-trip comedy, it's far from it. As Ellie takes a sometimes-painful walk down memory lane, her journey becomes both physical and emotional in attempts to find Matthew. It's not all about the drama, though, with Church providing comic relief and some of the film's most memorable lines. Music is a big part of the movie, and Eggold (best known for The Blacklist) steals the show with songs he wrote and performed himself. His slightly naive singer charms his way into Ellie's heart and, in turn, the audience's, even though most of the plot centers on her relationships with Charlie and Matthew. Like a true road trip, the plot is a bit stop-and-go as they cut between filming on the road and their lives back in Seattle, but that's part of its charm. It's a fun movie to watch, but it's also heartwarming and heartbreaking.
When you can see it: In theaters on May 30, 2014.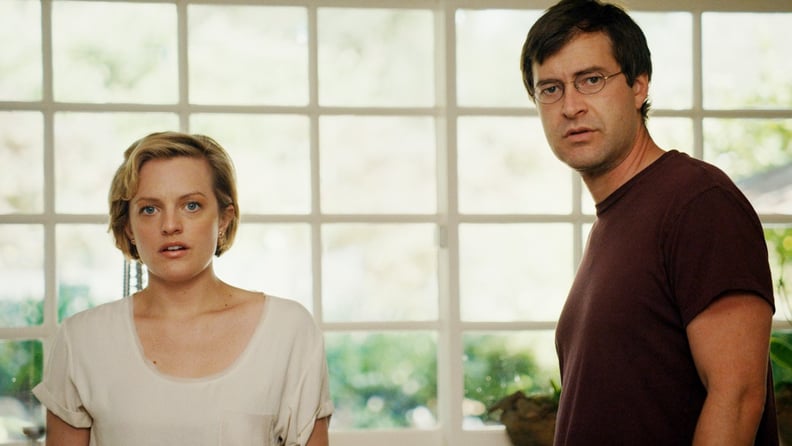 The One I Love
What it's about: Married couple Sophie (Elisabeth Moss) and Ethan (Mark Duplass) are having relationship problems, so their therapist recommends that they escape to weekend retreat to reconnect with one another. However, once they arrive, they realize that their idyllic escape is not what they expected.
How is it?: While the plot sounds like a straightforward romantic comedy, a trippy plot twist turns this film from what could have been fairly forgettable movie into a deep, unique look at what it means to be in love and in a longterm relationship. The twist is bizarre, but it is handled well by director Charlie McDowell (of Dear Girls Above Me fame). Moss and Duplass's subtle and funny performances also help keep the project grounded in a way that only two expert actors really could. If you think that the era of romantic comedy in films is over, you have to check out this wholly original project. Just maybe don't go see this on date night if you are thinking about dumping your long-term significant other.
When you can see it: In theaters on August 15.
Source: The Weinstein Company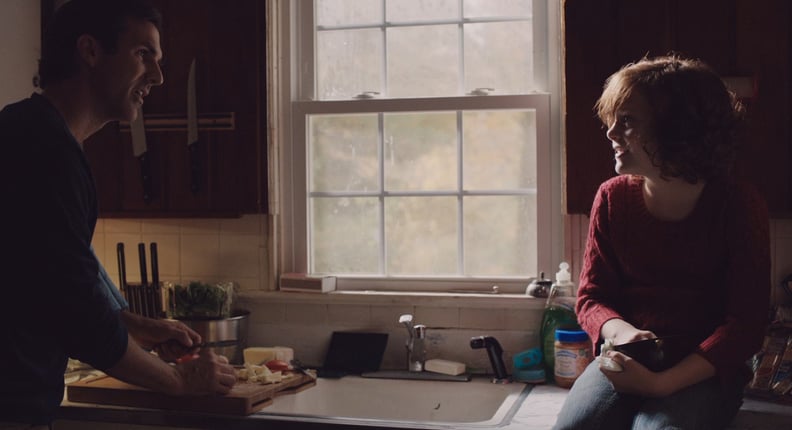 Goodbye to All That
What it's about: Clumsy, unlucky suburban father Otto (Paul Schneider) is blindsided by his wife Annie's (Melanie Lynskey) sudden divorce filing. As he ventures back into the dating world, he encounters many interesting people, from an ex-girlfriend (Heather Graham) to OKCupid dates to the one who got away (Heather Lawless) — all while trying to coparent his daughter, Edie (Audrey P. Scott).
How is it? Schneider is great at playing characters you want to root for, and Otto is no exception. As a marathon runner who breaks his foot and spends the rest of the film hobbling around, he's just trying to get his life together, and the film highlights his ups and downs. Otto has no trouble getting laid — making for some crazy sex scenes with his young OKCupid hookup (Ashley Hinshaw) and crazy, religious date Debbie (Anna Camp) — and those moments are juxtaposed with a lot of drama from his ex-wife, Annie. Lynskey plays her as frustratingly passive-aggressive and selfish, but it's clear that Otto is oblivious to her unhappiness. The same goes for their daughter, who heartbreakingly fades away, too, leaving him picking up the pieces of his life. This unique film includes plenty of unforgettable hilarious moments mixed in with Otto's struggles.
When you can see it: TBA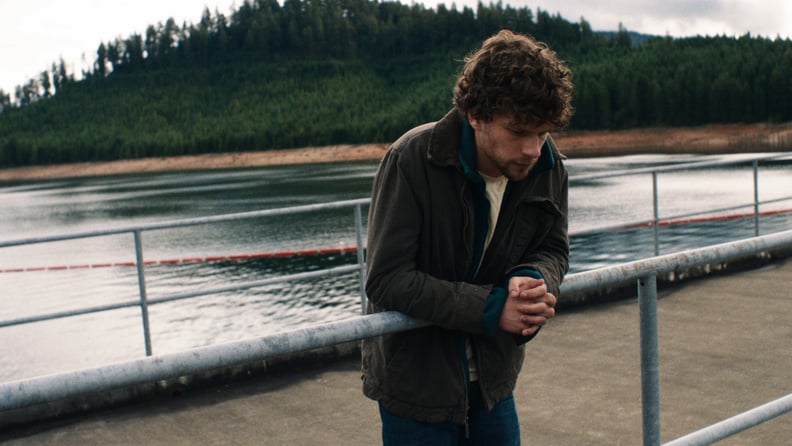 Night Moves
What it's about: Three environmentalists plot to blow up an Oregon dam to make a statement. However, things don't exactly go as planned for farmer Josh (Jesse Eisenberg), rich girl Dena (Dakota Fanning), and former marine Harmon (Peter Sarsgaard). As they struggle to pick up the pieces after their attack, things get messier and crazier than they could have imagined.
How is it? For a thriller, most of the action happens inside the characters' minds. With a slow-moving plot and a lack of backstory for the characters, the story is more about the aftermath than the actual eco-terrorism act. The team dynamic is interesting, but it isn't until the tail end of the film that the audience is truly hooked. Eisenberg doesn't play his typical awkward outcast, though he acts as the most logical of the three. Sarsgaard takes the lead as an unpredictable hothead who tends to make careless, irresponsible missteps, leaving Fanning's character to pick up the pieces. With that said, Fanning comes into her own as a sassy and persuasive woman who can hold her own, though as she begins to get in over her head, she plays the naïveté and vulnerability to a tee. In spite of some solid performances from this star-studded cast, it's ultimately too much talk and too little action.
When you can see it: In theaters on May 30, 2014.