Life Partners Review | Tribeca Film Festival 2014
How Much Seth Cohen/Blair Waldorf Love You'll See in Their New Movie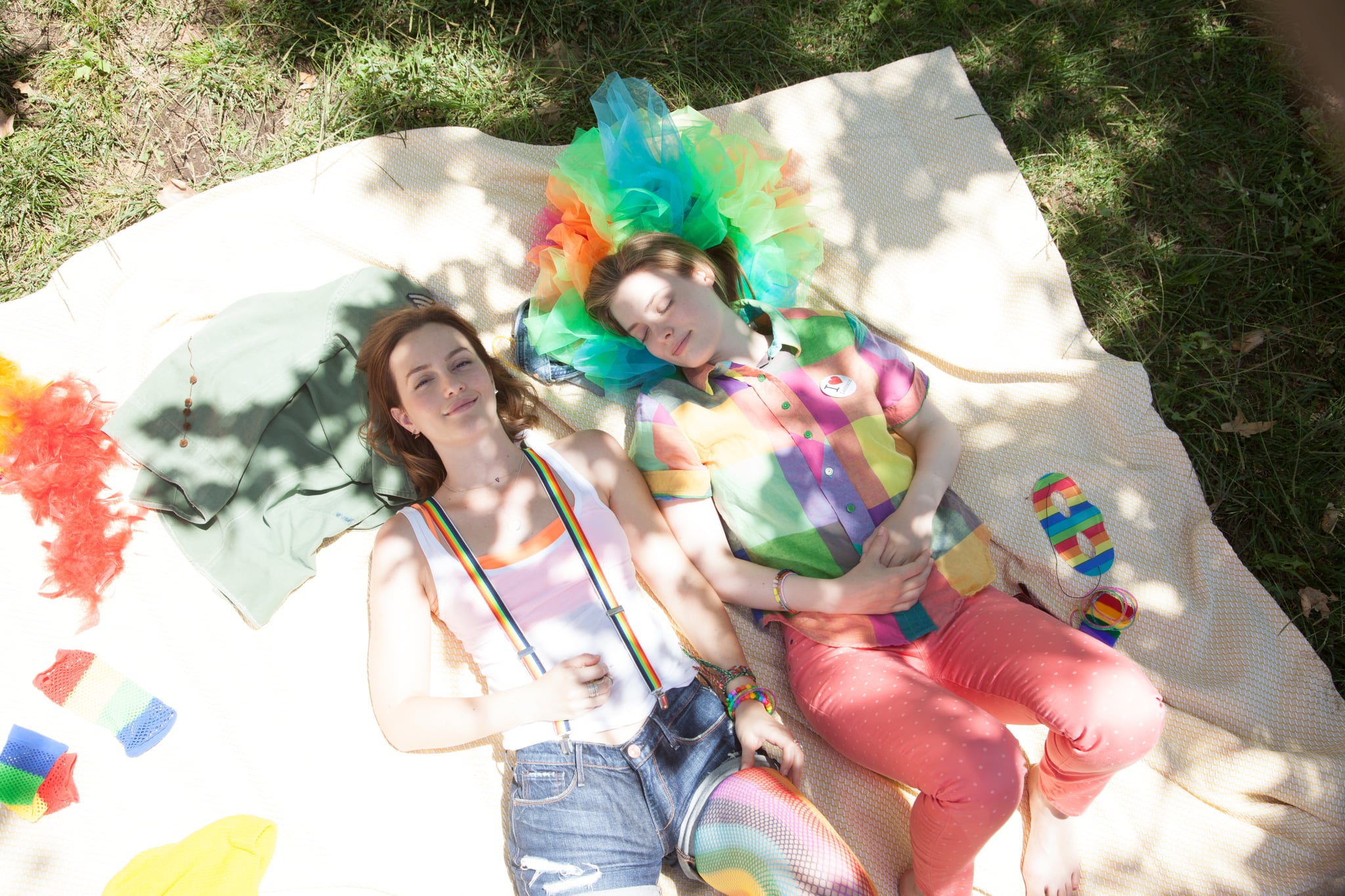 Life Partners recently debuted at the 2014 Tribeca Film Festival, and it's a TV fanatic's dream come true. In the romantic comedy, we see Gossip Girl's Leighton Meester and her real-life husband, The O.C.'s Adam Brody, on screen together in a hilarious and poignant tale about growing up and growing apart. At the center of the film are two best friends: lesbian Sasha (Meester) and her straight best friend Paige (Community's Gillian Jacobs) as they deal with new relationships coming between them. Supporting cast members like Brody and Saturday Night Live alum Abby Elliott lend a hand in upping the drama between the two while also bringing comedic relief along the way. Keep reading to find out all the reasons why Life Partners is one of the must-see films of Tribeca Film Festival.
1. You see real-life couple Meester and Brody act together.
This is the first time that the recently married Meester and Brody have acted together, but they don't play a couple. Brody plays Paige's nerdy doctor boyfriend Tim, who causes a rift between the pals, as Sasha is not his biggest fan. Though they have a few memorable moments together — including an America's Next Top Model-viewing scene and an awkward grocery store heart-to-heart — they don't share the screen a lot. When they do, they play well against each other, but the strongest chemistry in the film is really between Meester and Jacobs.
2. Meester and Jacobs are a match made in heaven.
While Blair Waldorf and Britta Perry would likely clash, Meester and Jacobs's platonic chemistry is undeniable. They riff off of each other perfectly in a believable best friendship. Their conversations feel natural and not scripted, and they tackle a very realistic portrayal of fading friendship. From swiping through Tinder together — for both males and females — to playing '80s board games over pink wine, you'll want to jump on the couch with them when they're at their best and cry with them when they're at their worst. Whether it's hilarious antics or raw emotional scenes, Meester and Jacobs tackle it all like pros.
3. Brody plays a grown-up version of Seth Cohen.
It's been a long time since we saw Brody in geek mode on The O.C., but as Tim, he's very similar. With Tim's constant pop culture references and movie quotes, plus some punny and ironic t-shirts, it's kind of like getting an O.C. movie, except Summer is replaced with Britta from Community. However, Tim does a lot of things that Seth would never do (like playing beer pong and becoming a dermatologist), and Brody plays the part perfectly.
4. The cast is full of other amazing TV stars.
Meester, Brody, and Jacobs aren't the only familiar faces from TV — SNL's Abby Elliott and Kate McKinnon pop up to have very different romances with Sasha, and American Horror Story's Gabourey Sidibe and Burning Love's Beth Dover also have fantastic supporting roles. As Paige and Sasha's relationship rises and falls, these stars provide great one-liners, go on crazy first dates, have ridiculous confrontations, and impart some words of wisdom.
5. The movie has the perfect balance of humor and heart.
While this isn't the "anti-romantic comedy," it isn't a traditional one either. The central group of friends consists of mostly lesbians, but it's not all focused on sexuality, and the most important "couple" in the movie is "life partners" Paige and Sasha. As they drift apart and sort out their lives, you'll feel like you're right there with them, and that is the perfect place to be.
Source: Haven Entertainment