Loving Cobra Kai? Here Are 10 Action-Packed Shows to Stream Right Now
We can't stop watching Netflix's Cobra Kai, the spin-off series inspired by The Karate Kid that blends hilarious antics, a heartfelt dialogue, and lots of karate fight scenes. Centered around the martial art, viewers get a chance to see a new generation of fighters use their practice to navigate their social lives, family problems, and finding themselves. If you're just off watching the hit Ralph Macchio-led show and want something similar, there are tons of series to stream right now that involve martial arts, or are simply about being driven by your passions, whether it's rollerskating or football. They might not have the fight of the Cobra Kai and Miyagi-Do dojos (and now Eagle Fang), but they have the Netflix show's endearing quality, while being just as addictive and fun, too. Ahead, find our favorite 10 shows that remind us of Cobra Kai.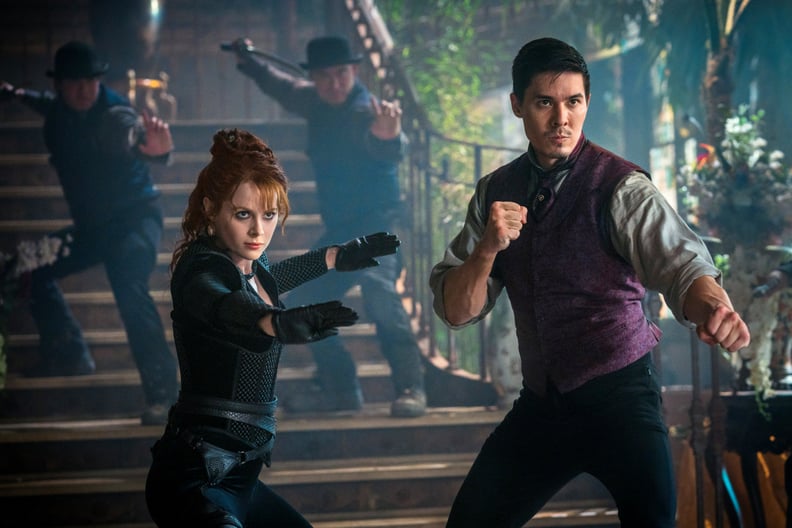 Into the Badlands
If the martial-arts aspect of Cobra Kai is what has you hooked, Into the Badlands is a great bet for your next series binge. With some of the most incredible fight scenes we've seen in a series, it follows warrior Sunny who mentors a teenage boy named M.K. in a civilization called the Badlands. Soon enough, political control of the Badlands takes a turn, and Sunny and M.K. are drawn in.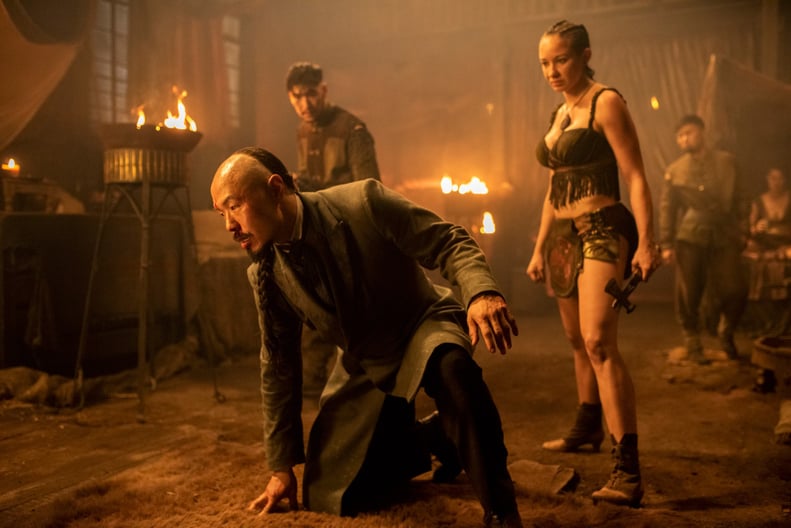 Warrior
Another incredible show based in martial arts, Warrior is a step away from Cobra Kai for its crime drama themes. Based on legend Bruce Lee's writings, it's set in San Francisco's Chinatown in the 19th century and portrays a martial-arts mastermind who has just immigrated from China. Becoming a hit man for a powerful crime family, he soon learns much more about gang warfare than was ever intended.
All American
All American is about a rising high-school football player from south LA who gets recruited by Beverly Hills High and must rely on his passion for the sport to stay afloat. Inspired by the life of professional football player Spencer Paysinger, the main character must live with his coach's family, resulting in all kinds of tensions arising. Just like Cobra Kai, the series posits themes like the struggle found within the search for success and depicts the relationship between a mentor and a student who's coming into his own.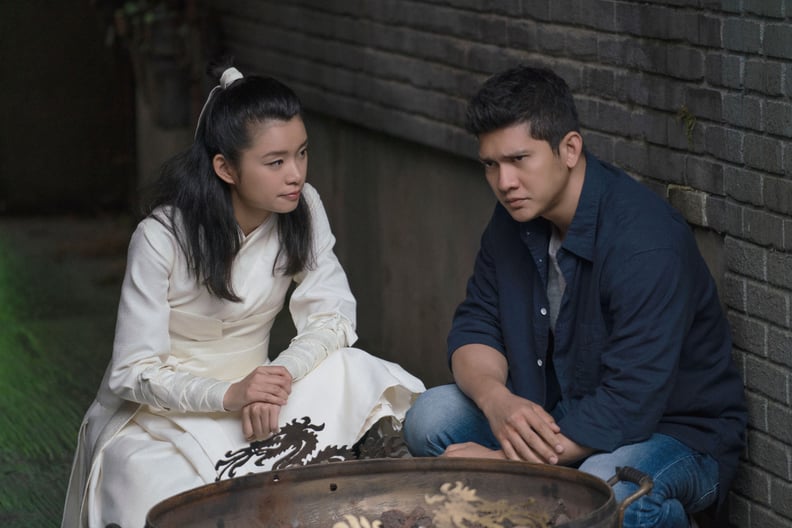 Wu Assassins
In Cobra Kai, many of the characters don't know what they have in them until they realize they can kick serious butt (we're looking at you, Sam!). In Wu Assassins, main character Kai Jin is a chef in San Francisco's Chinatown who gets tied up in the Chinese Triad's search for deadly ancient powers. He learns he is the last of the Wu Assassins and comes into supernatural abilities like superstrength and shape shifting to fight the Wu Warlords.
Kingdom
Similar to Cobra Kai, drama series Kingdom portrays a group of people who use martial arts to heal trauma and all kinds of personal issues, becoming stronger both mentally and physically. In the show, a mixed-martial-arts gym owner trains fighters to the best of their ability, helping them through problems such as addiction or family trauma. In Kingdom, the complex characters always put life in the ring at the forefront.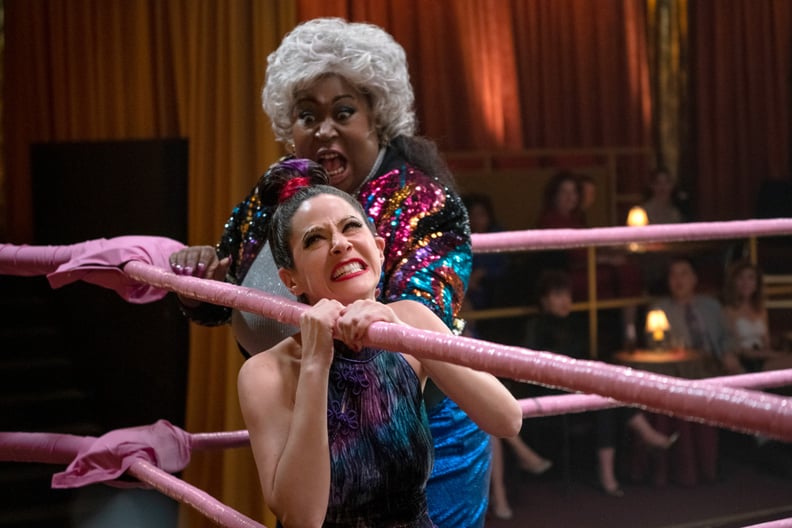 GLOW
Although not about martial arts per se, GLOW's focus on female wrestling in the 80s, with
a slew of hysterical moments in between, is everything we ever want to watch. Alison Brie plays Ruth, an out-of-work actress who finds her big break in women's wrestling, joining 12 other eccentric characters. Just like life in the dojo, the women work together to give the fights everything they've got.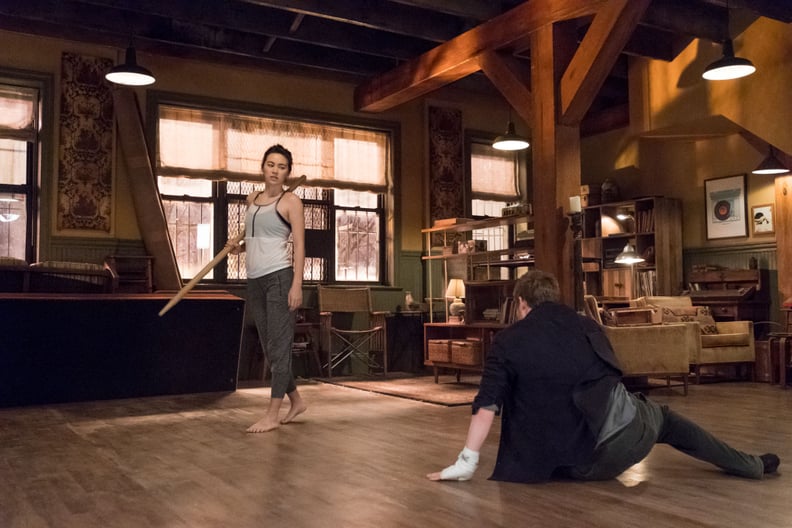 Iron Fist
Based on the Marvel Comics character of the same name, Iron Fist portrays the story of Danny, who was raised by warrior monks after his parents died in a plane crash. Now an accomplished, hardened warrior himself, Danny goes back to his birthplace of New York to learn about his past and take over his parent's company. As the protagonist fights for what's right, the show puts a suspenseful spin on the martial-arts genre.

Seis Manos
A feat of creativity, Seis Manos is an animated series made for adults set in the fictional town of San Simón in 1970s Mexico. It's about orphans raised by a martial-arts master who suddenly find themselves in a mystery they could have never imagined. Joining forces with an American DEA agent and police officer, they must deal with supernatural powers, drug cartels, ancient rituals, and more. Just like Cobra Kai, this show is both irreverent and action packed with a lot of heart.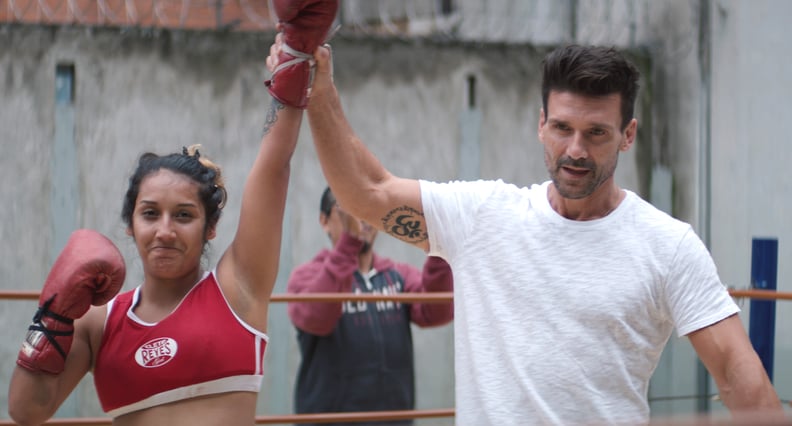 FightWorld
If you're in the mood to watch a docuseries that involves the same themes as Cobra Kai, try FightWorld. The show follows actor and MMA-enthusiast Frank Grillo around the world as he learns about different fight cultures and techniques. Understanding the differences and similarities of each tradition, Grillo's interviews and lessons teach him much more than just how to fight.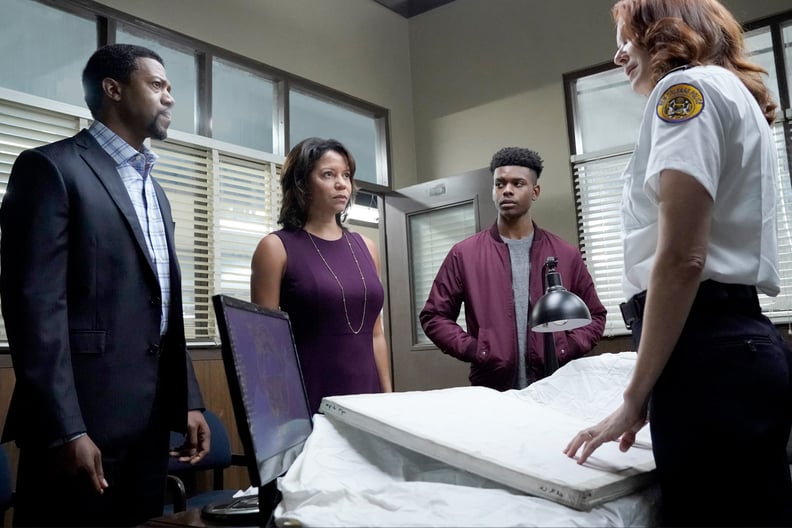 Cloak & Dagger
Another series inspired by Marvel Comics, Cloak & Dagger is about two teenagers who strike up a friendship after acquiring superpowers from the collapse of an oil rig. Tandy and Tyrone are wildly different in every way, but they become a team and try to fight all that's wrong in the world. The protagonists' bond is special, and we can't help but be reminded of the deep friendships in Cobra Kai.