Unsolved Mysteries: 3 Theories on What Happened in Berkshire County in 1969
UFOs? In this economy? Netflix's reboot of Unsolved Mysteries is predominantly a true-crime endeavor (think, the mysterious death of Rey Rivera or the disappearance of Xavier Dupont de Ligonnès), but the fifth episode ventures into the realm of science fiction. Or does it simply venture into fact? On Sept. 1, 1969, dozens of witnesses reported seeing an unidentified flying object in different parts of Berkshire County.
Unsolved Mysteries interviewed several eyewitnesses in the area at the time. Tom Warner was at a friend's house, where he was supposedly taken by a beam and then disappeared momentarily. Nearby, Melanie Kirchdorfer had just gotten ice cream with her family and went to Lake Mansfield, where she saw a bright light and started levitating. She recalled coming onto a ship with other children and was being laid out. Eerily, Warner said he had seen her in the craft crouching in a corner. They had not known each other before but felt an immediate connection when they finally met.
Other interviewees included Thom Reed, Nancy Reed, and Jane Green. Thom Reed was driving with his family through a bridge in Sheffield when loud noises took over and bright lights appeared. Three hours passed by without explanation — after time flew by, Nancy, his mother, had oddly switched spots with his grandma. Jane Green was also around the area. She had been driving back to Great Barrington with a friend when she saw a bright light coming from a huge floating object.
In addition to these accounts, dozens of witnesses called into WSBS, a local radio station, to describe some sort of disk-shaped object in the sky. So what could explain this strange phenomenon? As they say, the truth is out there — we just don't know what it is. Here are a few theories as to what happened that night in the Berkshires.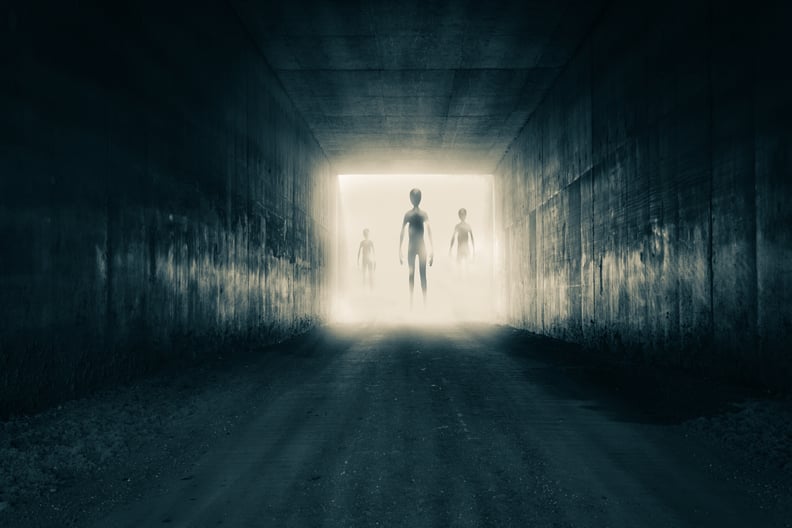 Theory 1: There Was an Alien Encounter
The episode is unnerving in that there has been much corroboration between different witnesses from varying locations. The extraterrestrial theory could explain Kirchdorfer and Warner's experiences. Reed and his brother Matt have gone on the record to talk about four alien encounters — three in the 1960s and a fourth by Matt in Indiana in 2009. In addition to Unsolved Mysteries, Reed has talked about these events on shows such as Ancient Aliens and Alien Mysteries.
This case has been credible enough that the Berkshires UFO sighting is noted as a historical event by the Great Barrington Historical Society. At one point, there had even been a monument to remember that night, but it has since been taken down.
Theory 2: There Was a Widespread Hoax
Could all of this have been an elaborate hoax? Even with skepticism around the alien encounters, there have been many witnesses corroborating the strange lights and UFO that night, even beyond the people interviewed on Unsolved Mysteries. According to the episode and The Boston Globe, dozens of people phoned in to the local radio station to bring up the odd happenings. But the newscast from WSBS was not saved, as the technology was different back then, eventually being taped over. Police records and newspaper reports were more or less nonexistent as well.
Gary Leveille, a Berkshire County historian, speculates that people probably thought that the accounts were a scam or joke and didn't keep records of reports. According to News10 ABC, however, Leveille has accumulated "a file of drawings, photographs, testimonials, statements, and letters accumulated from throughout the southern Berkshires that cataloged the phenomenon."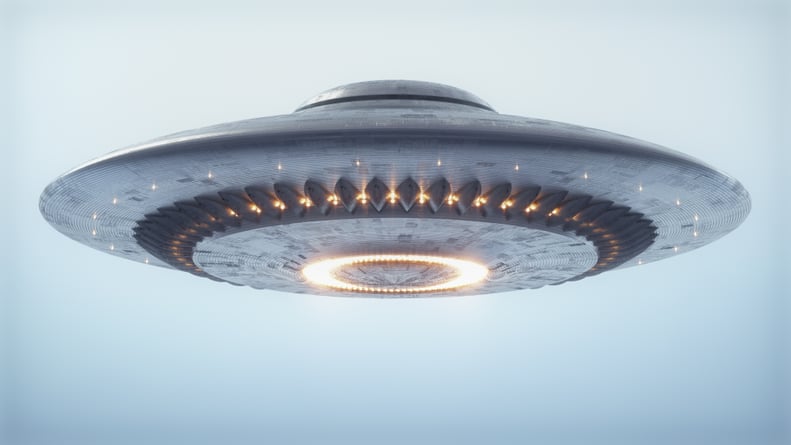 Theory 3: It Was Something Else Entirely
Episode five references the several Navy encounters with UFOs in recent years. Indeed, there have been reports and footage with Navy pilots spotting odd objects in the air. They were first brought to public attention by To the Stars Academy of Arts and Sciences, a group devoted to extraterrestrial research founded by Blink 182's Tom DeLonge. The Navy confirmed that the publicly leaked videos were authentic but has avoided describing these encounters as extraterrestrial. Instead of UFO, it uses a different terminology: "unidentified aerial phenomena." So what are these unidentified aerial phenomena? They're possibly unauthorized weather balloons, drones, birds, and everything in between that isn't aliens. However, these answers still don't quite sufficiently explain the 1969 sightings.