The Most Tasteful This Is Us-Themed Wedding Photo Shoot You'll Ever See
Wedding photographer Karen Rainier knew from the moment she watched "I Call Marriage," the wedding episode of This Is Us, that she had to re-create it. Though Rebecca (Mandy Moore) and Jack's (Milo Ventimiglia) special day takes place in the '70s, it actually looks incredibly modern. (Simplistic, retro-inspired weddings are all the rage these days, anyway.) Rainier enlisted Peter and Emily, a real couple who just happen to look like Mama and Papa Pearson, to pose for her. From the invitations to the car, Maryland-based Rainier truly thought of everything. Take a look!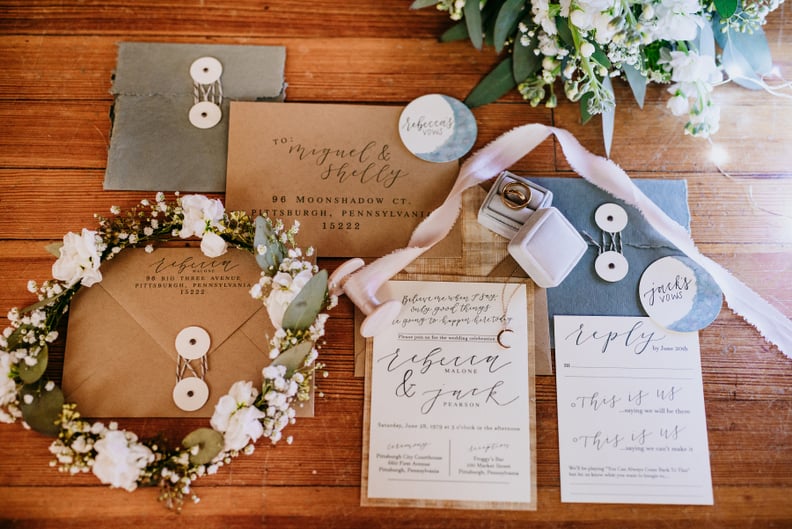 If you look closely at the invite and RSVP, you can see little Easter eggs like "Moonshadow Court" (a wink to the Cat Stevens song that plays in the show) and "Big Three Avenue." Shoutout to Curious Fox Press and Leah Letters for the clever designs.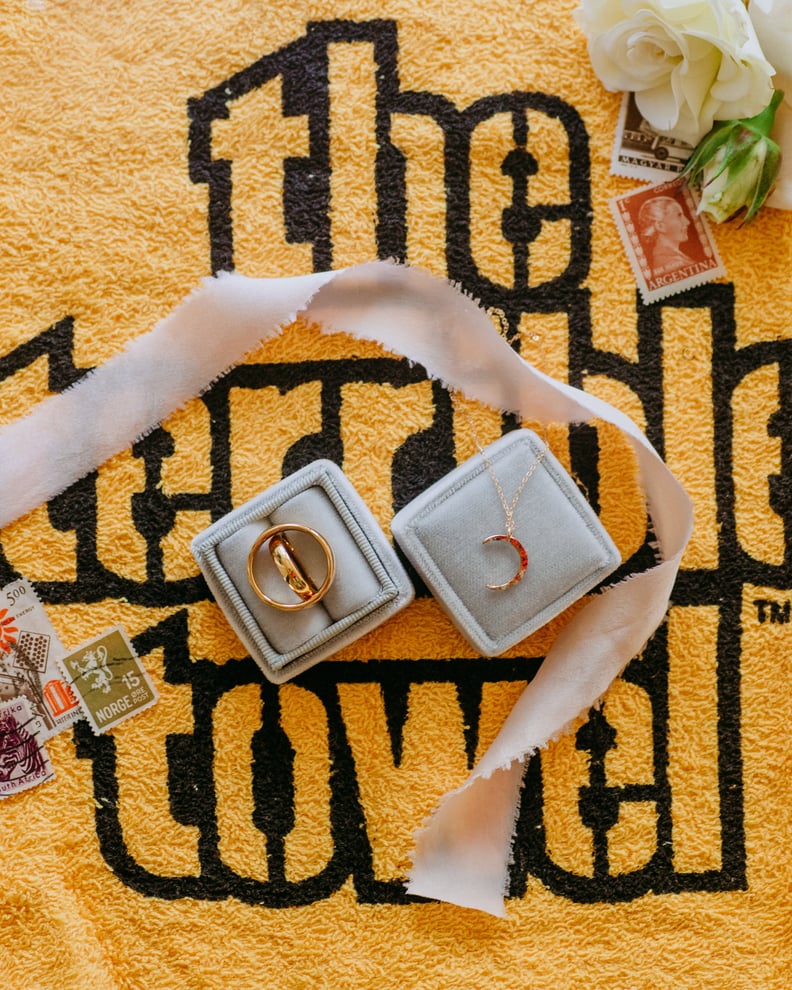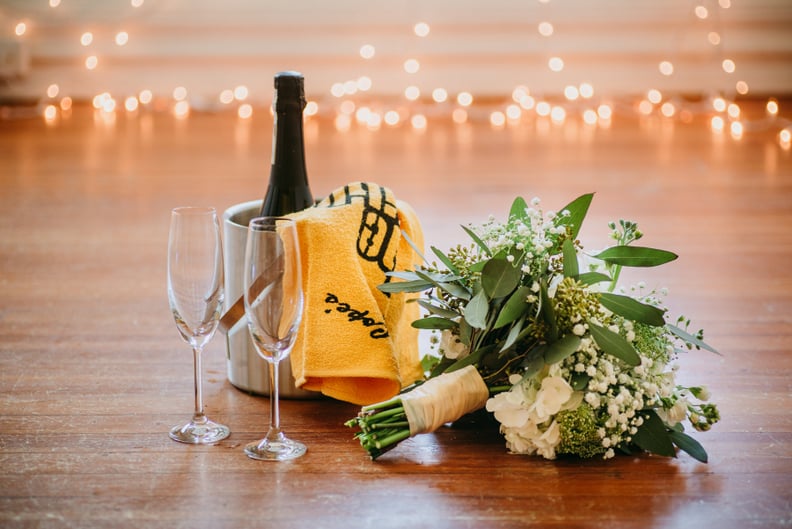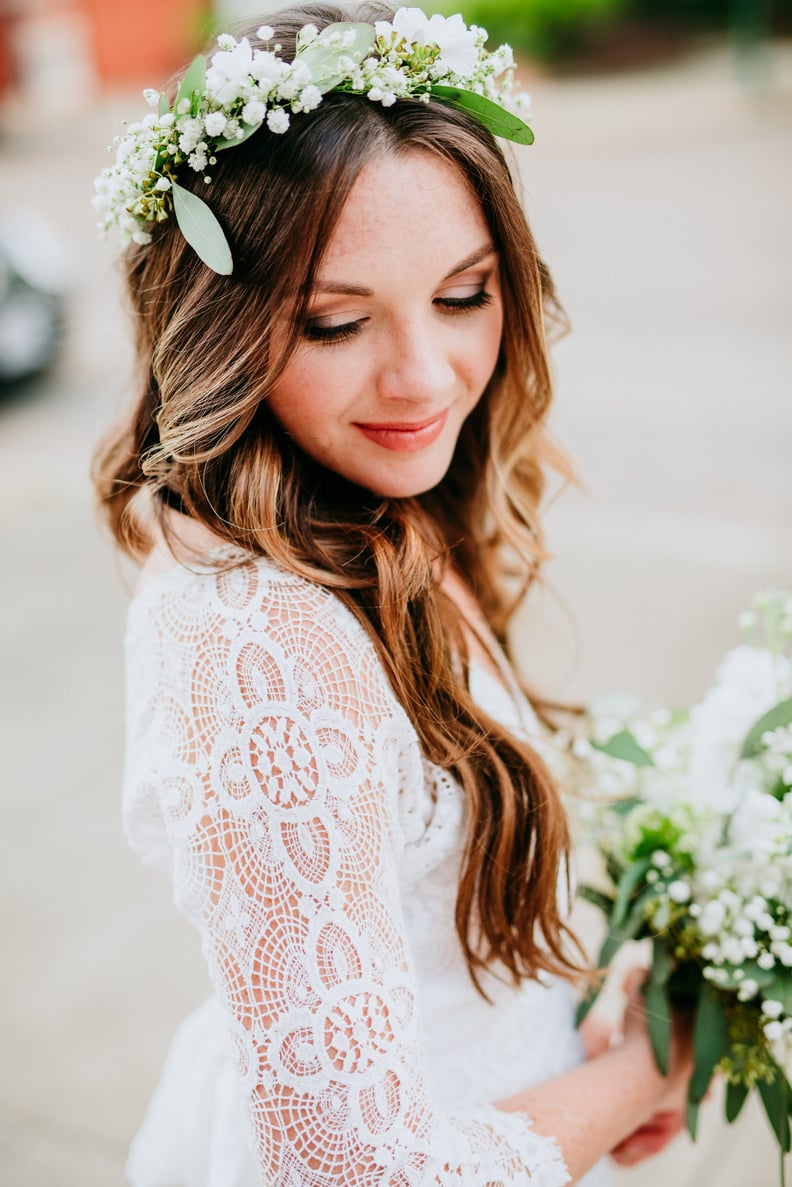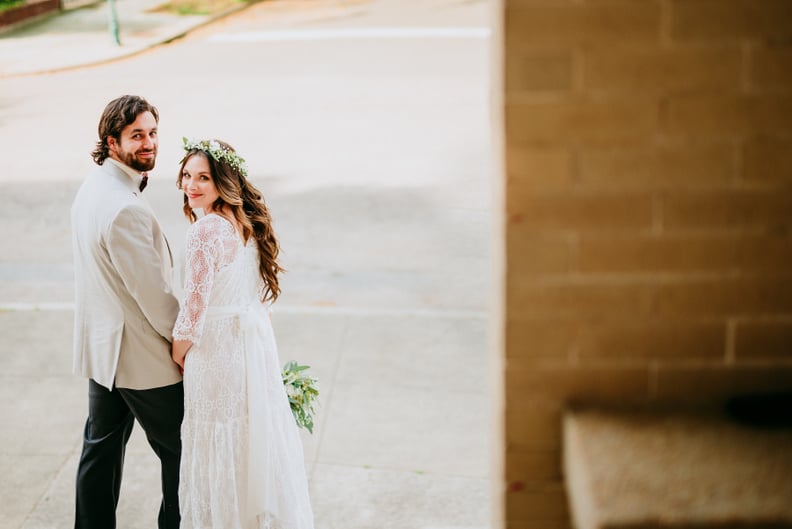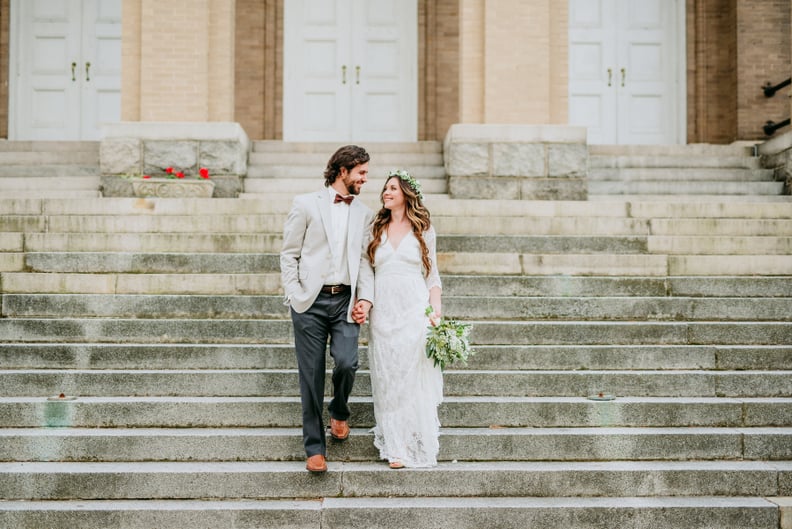 The photographer scouted a few places and liked this one the most for the courthouse setting.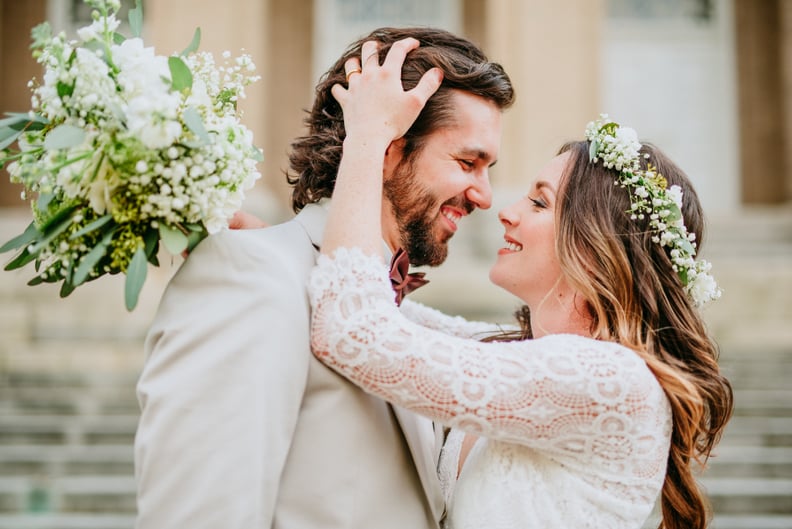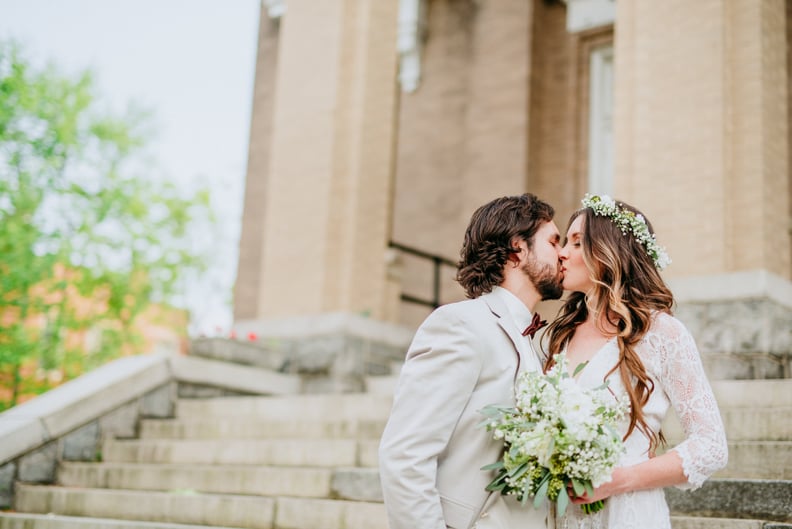 "Peter and Emily's natural connection and adorable romance made them the perfect real-life Jack and Rebecca," said Rainier.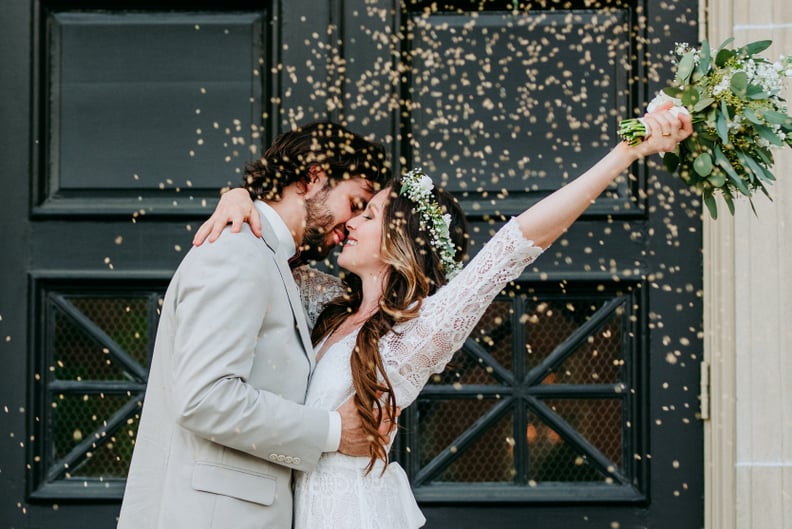 Complete with Jack's ride.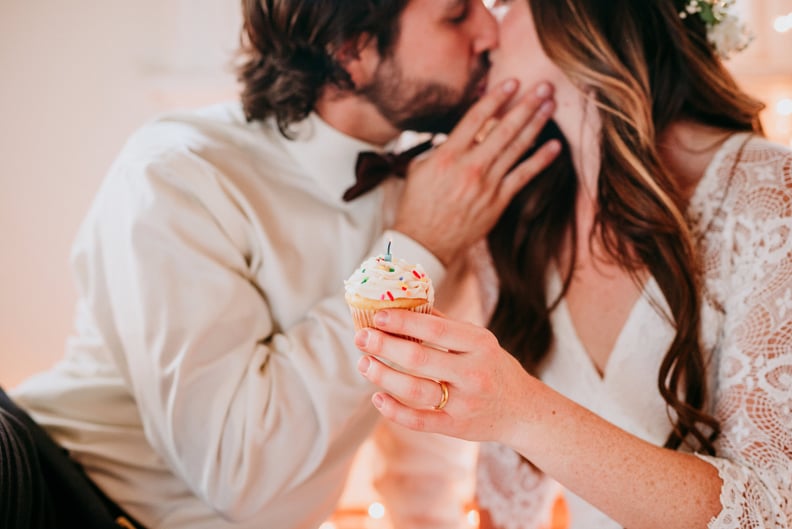 The cupcake! This one is undoubtedly more delicious than the one Rebecca "makes" for Jack, as it's from Westminster Cake Studio.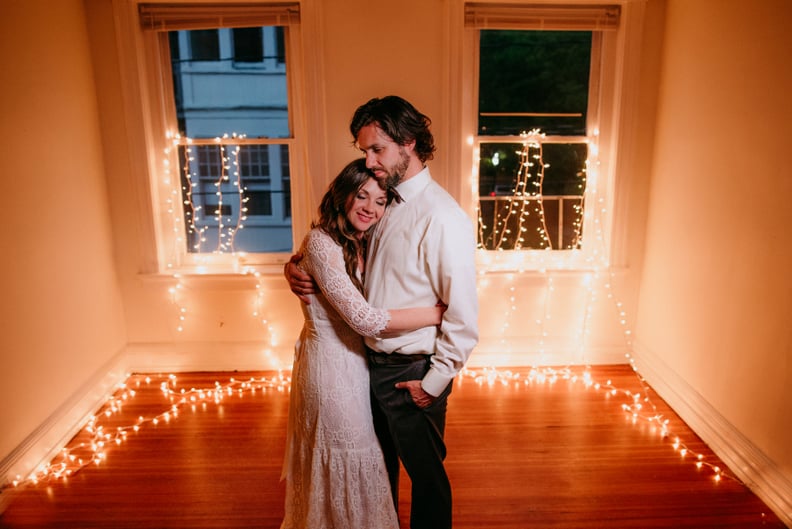 The real-life couple had just moved out of the apartment, but their lease wasn't up yet. Rainier strung up some lights and they shot scenes here as a reference to the anniversary episode.