Get Ready, Neptune Lovers — the Official Trailer For Hulu's Veronica Mars Revival Has Arrived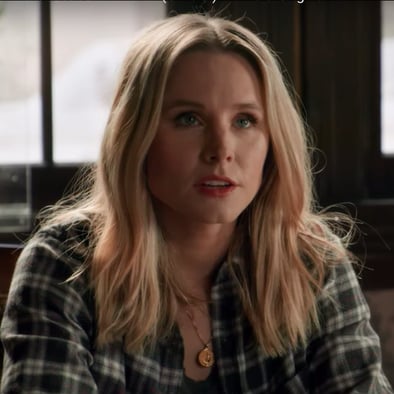 "I spent my first 19 years trying to escape my hometown. Made it out, then after a decade away, decided it needed me and I needed it."
So begins the action-packed trailer for Hulu's Veronica Mars miniseries, which sees Kristen Bell reprising the titular role as Neptune, CA's most sarcastic (and skilled) private investigator. From the looks of the footage, we can expect a lot of danger and witty quips from the new season when it arrives on Hulu on July 26.
First and foremost, we can all breathe a sigh of relief because Veronica is still very much a thing with Logan Echolls (Jason Dohring) — though it looks like things might be hitting a bit of a bump. On the bright side, Veronica's still running the family business of catching bad guys with her dad, Keith (Enrico Colantoni). And now, Veronica finds herself tasked with one of the most dangerous criminal cases in Neptune history: someone is planting bombs around the town in order to ruin it as a Spring Break destination. Uh-oh.
Watch the trailer above and get ready for more of our favorite PI!