From "Eat It" to "Like a Surgeon," "Weird Al" Yankovic's Most Iconic Songs
"Weird Al" Yankovic has parodied countless artists with his distinct brand of musical comedy. Now, his own life story is the subject of a biopic called "Weird: The Al Yankovic Story," starring Daniel Radcliffe. The movie, which premiered on Nov. 4 on the Roku Channel, celebrates Yankovic's life while — in true "Weird Al" fashion — parodying the art of the musician biopic itself.
Yankovic released his first song, "My Bologna" — a parody of the Knack's hit "My Sharona" — in 1979. He went on to release 14 studio albums, parodying everyone from Gloria Gaynor and Coolio to Madonna and Lorde along the way.
In tandem with the biopic's release, 63-year-old Yankovic released a new album, his first since 2014's "Mandatory Fun." The 46-song album serves as the movie's soundtrack and features "a bunch of early Weird Al songs I re-recorded specially for the movie, my brand-new closing credits song 'Now You Know,' and the entire orchestral score," Yankovic tweeted. "There will be CDs and vinyl available next year, but you can get it digitally RIGHT NOW everywhere music is sold, streamed, or stolen."
Ahead, relive some of "Weird Al"'s most iconic parodies.
01
Best "Weird Al" Yankovic Songs: "White & Nerdy"
"White & Nerdy" parodies the song "Ridin'" by Chamillionaire and Krayzie Bone. Released in 2006 on the album "Straight Outta Lynwood," the song was accompanied by an iconic video that features Yankovic as the titular white and nerdy character trying to fit in with "gangsters," played by Keegan-Michael Key and Jordan Peele.
02
Best "Weird Al" Yankovic Songs: "Smells Like Nirvana"
Yankovic parodied Nirvana's smash hit "Smells Like Teen Spirit" in this 1992 video, which was filled on the same exact sound stage as the original Nirvana music video, per Genius. "We got a lot of the same people who were in the Nirvana video to come out . . . We had the same janitor, some of the same cheerleaders and actually a lot of the same crowd," Yankovic told Howard Stern in 2016. "I don't know how we found them, but we found a lot of the people who were in the moshing scene . . . One of my favorite quotes is Kurt Cobain said he didn't realize he had made it until he saw the 'Weird Al' video."
In a 2012 interview with Spin, Yankovic recalled asking Cobain for permission to use the song. "He was sweet and he got it in like five seconds and said, 'Of course, you can do a parody,'" Yankovic said. "The famous quote from him was, 'Is it going to be a song about food?' because at that point that's primarily what I was known for." But when Yankovic told him it would be about not being able to understand his lyrics, Cobain told him, "Oh, sure, of course, that's funny."
03
Best "Weird Al" Yankovic Songs: "Amish Paradise"
1996's "Amish Paradise" parodied Coolio's legendary "Gangsta's Paradise" by superimposing its classic melody onto a pastoral Amish setting. Coolio didn't originally like the parody and spoke out against it, but later he changed his mind. "I have to say, that was probably one of the least smart things I've done over the years," the late artist told Rolling Stone. "I should have never been upset about that; I should have embraced it like everybody else did. Michael Jackson never got mad at him; Prince never got mad at him," he said. "It was actually years later before I realized how stupid that was of me [laughs]. But hey, you live and you learn. Me and Al, we've been good for a long time now."
04
Best "Weird Al" Yankovic Songs:: "Polka Face"
In 2011, Yankovic parodied Lady Gaga's "Poker Face" — and 13 other top hit songs of the era, including "Right Round" by Flo Rida and "Womanizer" by Britney Spears — all within a polka song. The animated video, which features a truly disturbing graphic of Justin Bieber among some other interesting animation, is the cherry on top.
05
Best "Weird Al" Yankovic Songs: "Yoda"
"Yoda," a parody of "Lola" by the Kinks, came out in 1985. Though it never had an accompanying music video, it became one of Yankovic's greatest hits and a staple of his live shows.
06
Best "Weird Al" Yankovic Songs: "Tacky"
2014's "Tacky" parodies Pharrell's already pumped-up "Happy," adding another layer of sugary excitement on top to create a truly unique listening experience. Fittingly, the video shows Yankovic prancing around in just about the tackiest clothes you can imagine, doing about the tackiest things possible.
07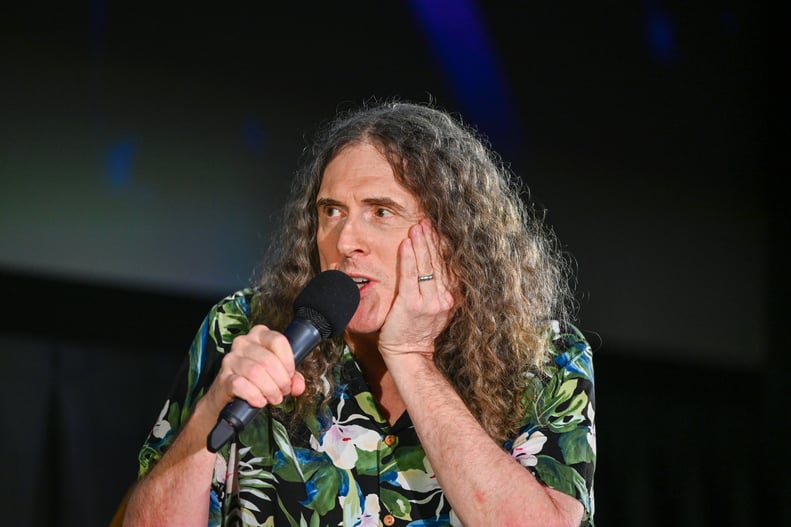 Best "Weird Al" Yankovic Songs: "Like a Surgeon"
1986's "Like a Surgeon" parodies Madonna's "Like a Virgin," placing the song in a decidedly different setting — a hospital. In a surprising turn of events, Madonna's team actually asked Yankovic to parody her song, per Mental Floss.