How That Shocking Younger Twist Will Affect the Rest of the Season: "It's a Game Changer"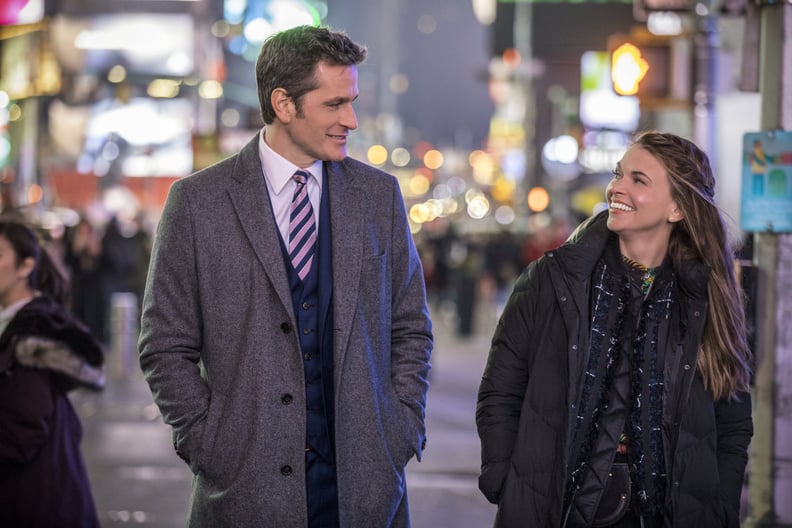 TV Land
TV Land
Warning: major spoilers for Younger's season five premiere ahead.
Younger has been warning us that the season five premiere would be dramatic, and it certainly doesn't disappoint. During the final few minutes of the episode, Liza's (Sutton Foster) whole world slowly starts to crumble. When Empirical Press drops its biggest client, Edward L.L. Moore, due to sexual assault allegations, the investigation opens up a few more secrets in the process. Charles (Peter Hermann) has to go through the paperwork of Edward's accusers, and in the process, he finds out Liza's true identity: a divorced mother from New Jersey who is definitely not in her 20s.
So where exactly do we go from here? We talked with Foster and Hermann ahead of the season five premiere, and they broke down how this huge twist will affect their characters and the rest of the season. "I feel like the whole series has been leading up to this season in many ways," Foster said. "Liza's secret is becoming less [of a] part of the concept of the show, and it's really more about these relationships."
As far as Liza and Charles's relationship is concerned, the future is still unclear. There will be an aftermath of some sort, Foster added, noting that it was necessary for Liza's secret to come out if she and Charles are ever going to be together. "Now they can — if they do get together — have sort of an honest shot at it. But it's a total game changer. It's a game changer for everything because now the company's in jeopardy because they've lost their biggest moneymaker, and now Charles's world is completely flipped upside down. So it really is the season of Charles."
Not only will Liza and Charles's relationship change, but the show's overall tone will shift as well. "It's a season of consequence," Hermann told us. "And I think to the writers' credit, they don't keep trading on this device of this lie to see how far they can take that. And it seems like the consequences have matured somehow. The amount of weight that pivots with each decision has grown greater and greater, and I think that makes for a really exciting season." Foster reiterated those sentiments, explaining that Liza is finally starting to learn the consequences of her lie and become a more honest person. "In this season, honesty and truth actually become more important to her than anything."