On My Block Finally Gives Us an Answer About What Happened to Olivia
Warning: Spoilers for On My Block season two ahead!
As much humor and insanity is woven into the plot of On My Block's first season, the Netflix series also never shies away from the darker, tragic aspects of life in the rough inner city. Nothing sums up the coming-of-age teen drama's tone better than season one's cliffhanger ending, which wraps up with the elation of Jamal (Brett Gray) finally figuring out the Roller World mystery, just as Olivia (Ronni Hawk) and Ruby (Jason Genao) are shot at the former's quinceañera. Now that season two is here, we finally have an answer to the fates of all the characters, though some are more painful than others.
To put it bluntly, yes — Olivia is dead. Season two's first episode begins with a somber tracking shot through the neighborhood, focusing in on all the sidewalk memorials for young lives lost to violence in the area (from the warring gangs, or otherwise). We don't see a memorial for Olivia until later on, but the show makes it clear that while Ruby survived, she succumbed to her gunshot wound.
Given how close Olivia was to Jamal, Ruby, Monse (Sierra Capri), and Cesar (Diego Tinoco), it's actually a bit surprising how little attention her demise is given. Rather than spending an entire episode focusing on the repercussions of death immediately following the quinceañera, season two picks up a month afterward, with Ruby finally home from the hospital and struggling to deal with his grief. Though Olivia is mentioned sparingly throughout the new episodes, it's also notable how deftly On My Block's writers have Ruby go through all the stages of grief. When you take that into consideration, it makes sense why the story doesn't have Ruby wallowing in grief about Olivia right off the bat — he's experiencing shock and denial.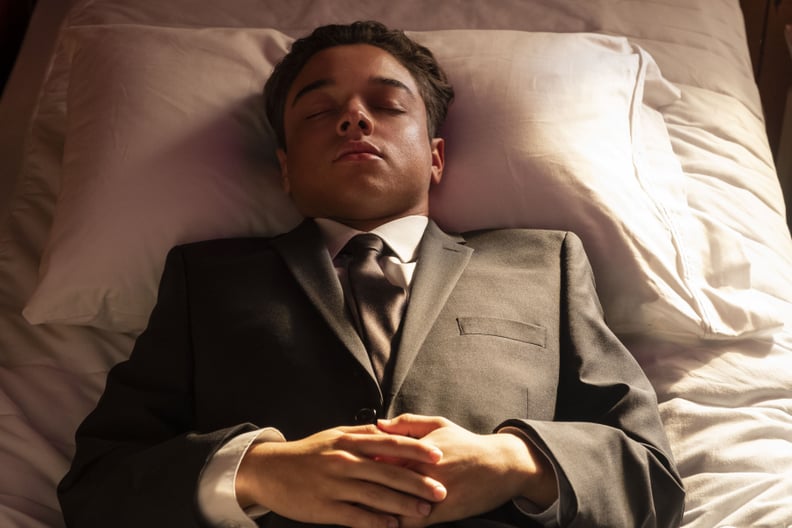 As season two goes on, Ruby also experiences bursts of extreme anger, depression, post-traumatic stress disorder, and survivor's guilt. It's painful to watch the formerly sassy optimist have his view of the world and sense of safety shattered. On top of all that, he lost the girl who he was in love with. But when you really think about it, it's a miracle that Ruby is able to function as well as he does.
It's a testament to the show's skill in navigating these potentially tricky storylines that he doesn't simply shut himself off from the world and sit in a dark room for the entirety of the season; instead, we get to see him handle his issues in a more realistic way. Olivia's absence is definitely felt throughout season two, but as the characters in On My Block discover again and again, life goes on regardless of their circumstances.