The Christmas Setup Is Lifetime's First LGBTQ Holiday Movie
Lifetime Casts Real-Life Couple Ben Lewis and Blake Lee For Its First LGBTQ+ Romance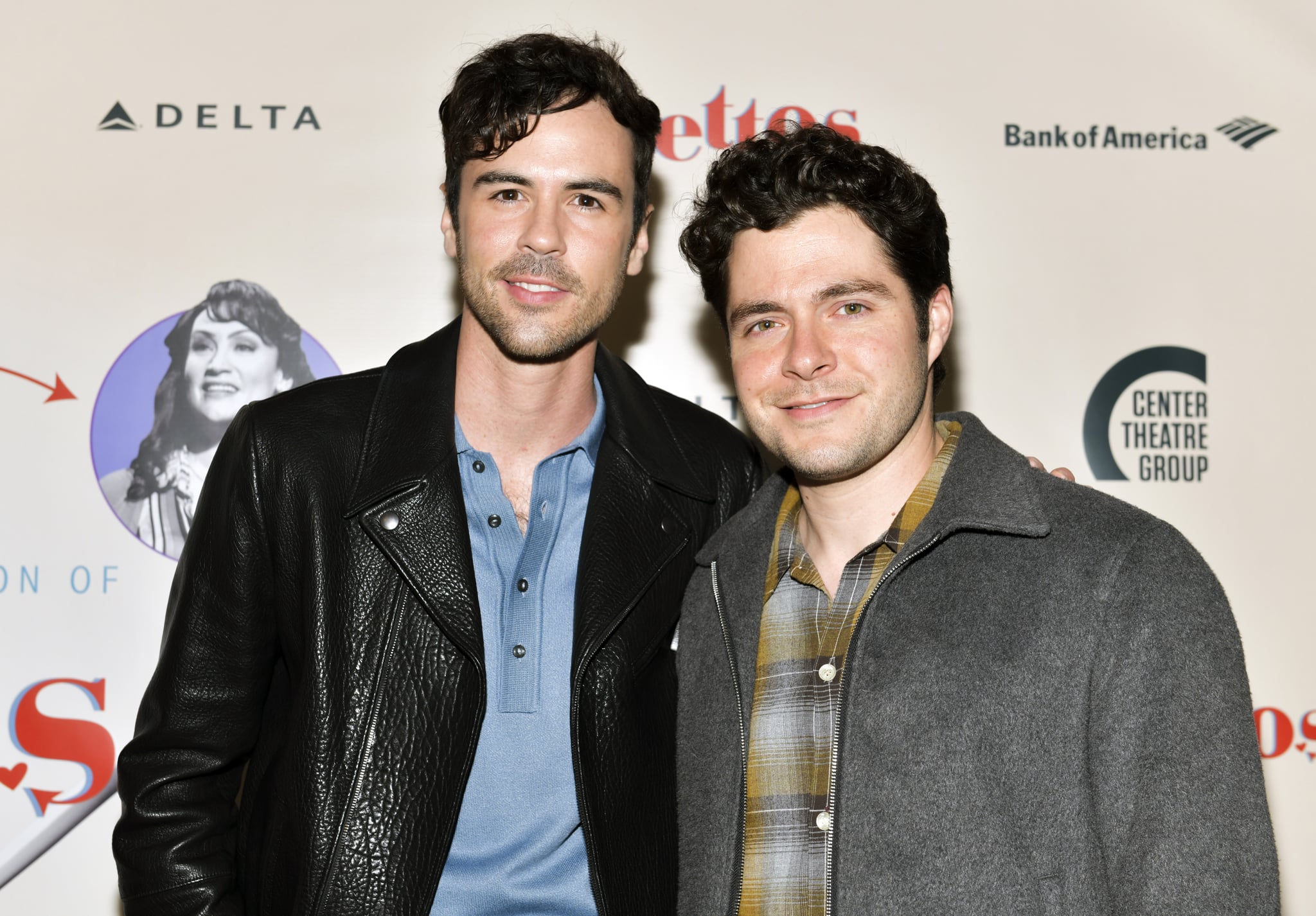 For the first time, a cable Christmas movie will center on an LGBTQ+ couple, and now we want to know what The Christmas Setup is about! The upcoming Lifetime original movie was announced as part of the network's annual set of holiday originals, and it marks a milestone as Lifetime's first movie with an LGBTQ+ romance as the central plot (a first for holiday cable romances on any network, too). It's not the very first time a gay couple has been seen in a Lifetime original — last year's Twinkle All the Way featured an onscreen kiss between two gay supporting characters — but it's the first one that puts their story front and center.
Here's how Lifetime is currently describing the movie, as detailed on its press site:
"Hugo, a New York corporate lawyer and his best friend Madelyn head to Milwaukee to spend the holidays with his mom Kate, who is also in charge of the local Christmas celebrations. Ever the matchmaker, Kate arranges for Hugo to run into Patrick, Hugo's high school friend and secret crush, who has recently returned after a successful stint in Silicon Valley. As they enjoy the local holiday festivities together, Hugo and Patrick's attraction to each other is undeniable and it looks as though Kate's well-intentioned Santa-style matchmaking is a success. But as Hugo receives word of a big promotion requiring a move to London, he must decide what is most important to him."
Real-life married couple Ben Lewis and Blake Lee are set to star as Hugo and Patrick, respectively, making the love story even more romantic. The pair will be joined by GLOW's Ellen Wong as Hugo's best friend Madelyn and Fran Drescher as Hugo's mom Kate.
"We are thrilled to continue our legacy of creating a holiday destination that is welcoming to all at Lifetime," said Amy Winter, EVP and head of programming, Lifetime and LMN, in a statement to Deadline. "With more new movies than any one cable network for streamer, I couldn't be prouder of the incredible talent joining us in front of, and behind the camera, on these new holiday movies." Hopefully, this is just the beginning for more movies on more networks that represent more diverse experiences.