What Will Maggie Name Her Baby on The Walking Dead? We've Got Ideas
Babies have always been in short supply on The Walking Dead — which, let's be honest, is a bit of a mercy considering what's become of some of the children who've crossed paths with Rick Grimes and company throughout the seasons (RIP Sophia/Penny/Duane/Meg/Lizzie/Mika/Sam/gas station girl). However, Maggie's about to hear the pitter-patter of more than just zombie feet in the coming months since she's still expecting her bundle with Glenn.
With baby Judith, the show has stuck to the comics for her name choice, and if Maggie goes the written route as well, Baby Greene will become (SPOILER ALERT: a graphic novel spoiler follows) a boy called Herschel as a tribute to her fallen father. That'd be all well and good, but on the off-chance this is another of those times when The Walking Dead veers from its source material, we started cooking up some name ideas for Maggie's new baby . . . along with a few absolute no-no names.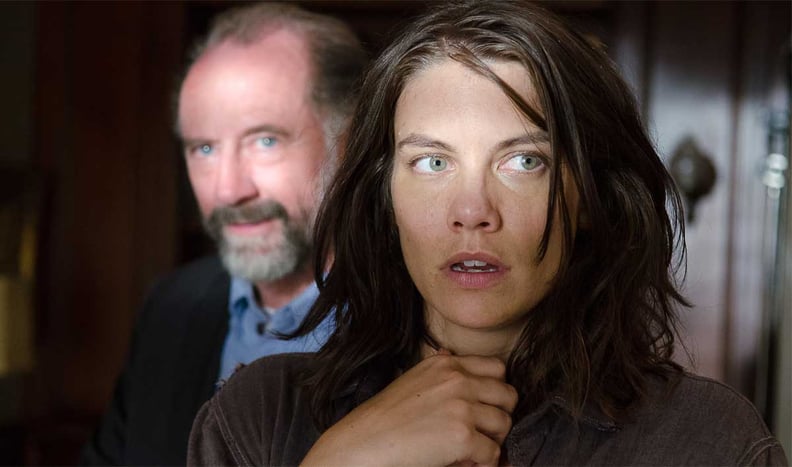 No: Elizabeth
Yeah, yeah, so, at first glance this does sound like a sweet way to commemorate Maggie's long-lost sister (sob), but if the baby is a girl, Elizabeth and all its variations are absolutely out of the question. Remember Lizzie and all her sister-slaughtering ways? She really has ruined it for everyone.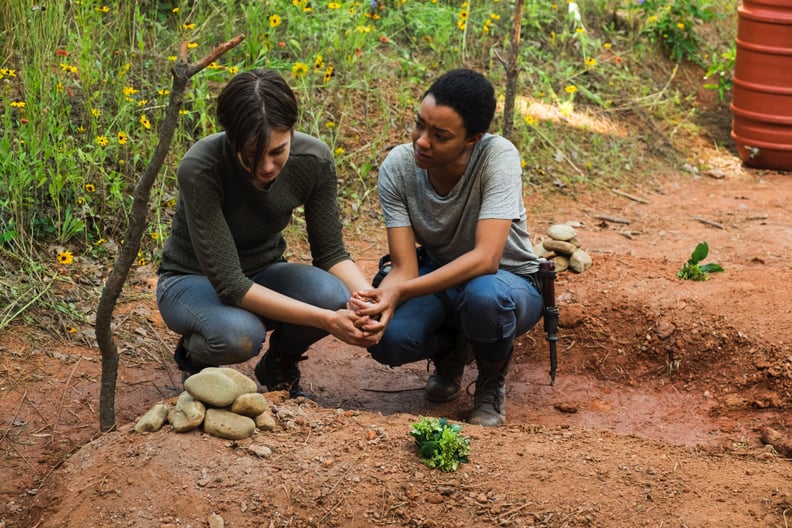 Yes: Alex
We'd have to pretend there wasn't a Terminus cannibal trying to ruin this name back in season four, but considering his stint on the show was so short-lived, it's doable. Alex, and most of its variations, would be a nice wink to the town of Alexandria, the town-slash-community this child's daddy has fought and died for. Especially now that Maggie's taking up residence at Hilltop.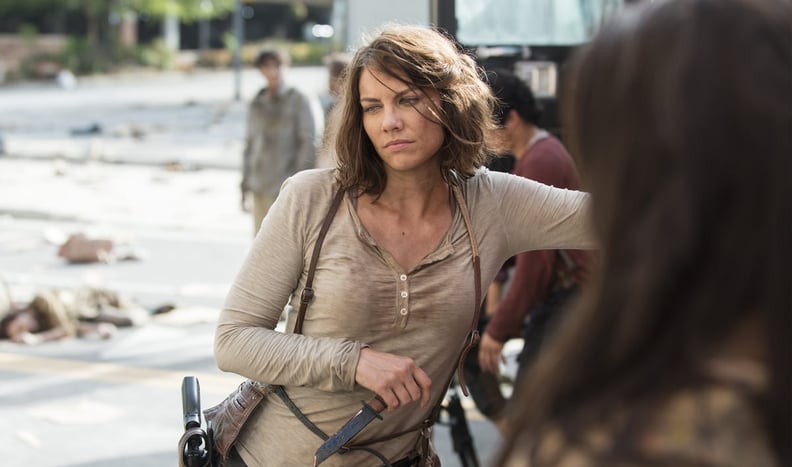 No: Walker
It should go without saying that any name that even hints at zombification — Walker, Zed, Zeke, e.g. — is automatically off the table. It doesn't matter that they might be perfectly ordinary names in the preapocalyptic world; you might as well put a flashing neon sign on the kid that says "10-pound snack."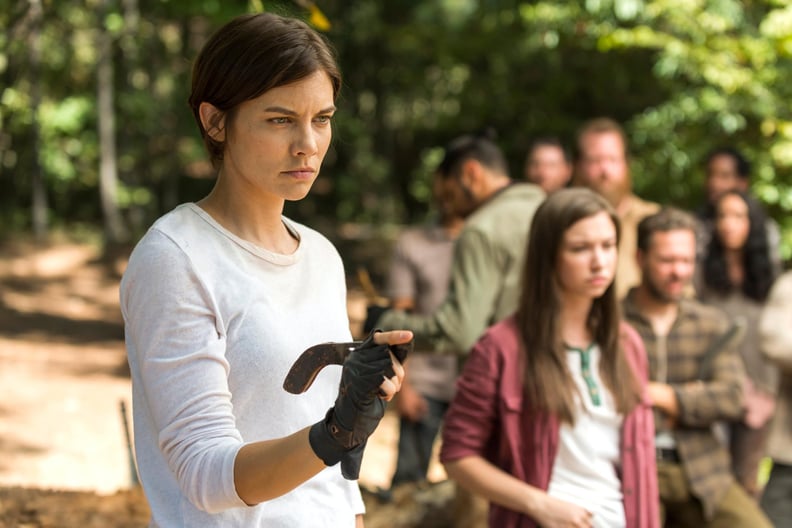 Yes: Merit
This name serves two purposes: it's got a rad literal meaning going for itself and it'd offer a supermeta tribute to Denise Cloyd, who is killed off way before her time — and the actress who played her is named Merritt Wever.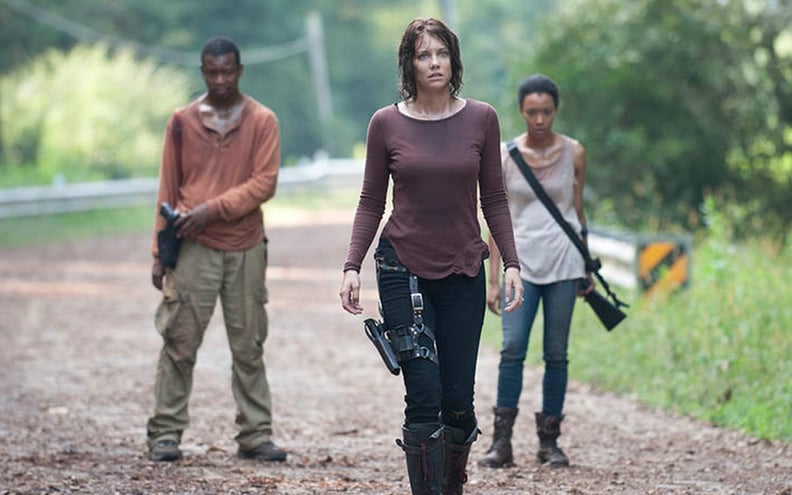 No: Blake
Blake might be a lovely (and unisex!) name, but it's also the surname of The Governor, Philip Blake, whose poor execution skills make Herschel's final stand (er, kneel) that much more agonizing. Hard pass.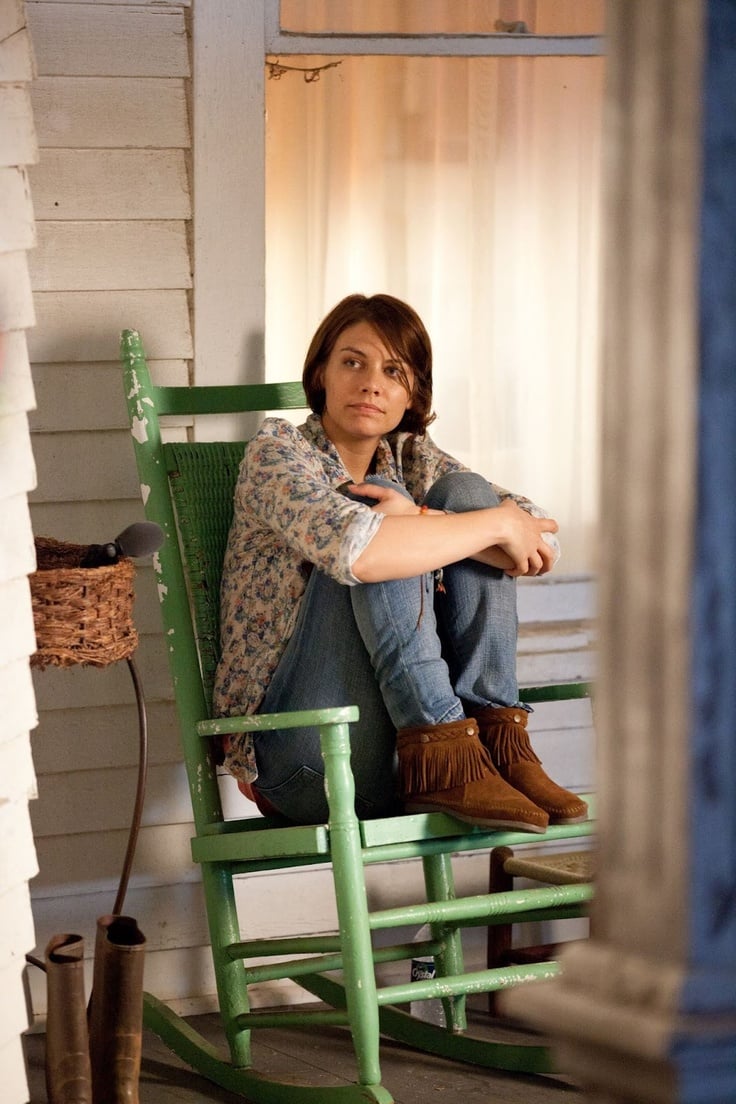 Yes: Kirk
This is Robert Kirkman's world, and we're all just living in it, so it makes sense that, someway, somehow, they'd eventually pay tribute to The Walking Dead's comic creator in name, too. Besides, some of the most delightfully bizarre characters in TV history have held that moniker before (see also: Star Trek and Gilmore Girls), so it'd be setting the kid up to be a riot from the start.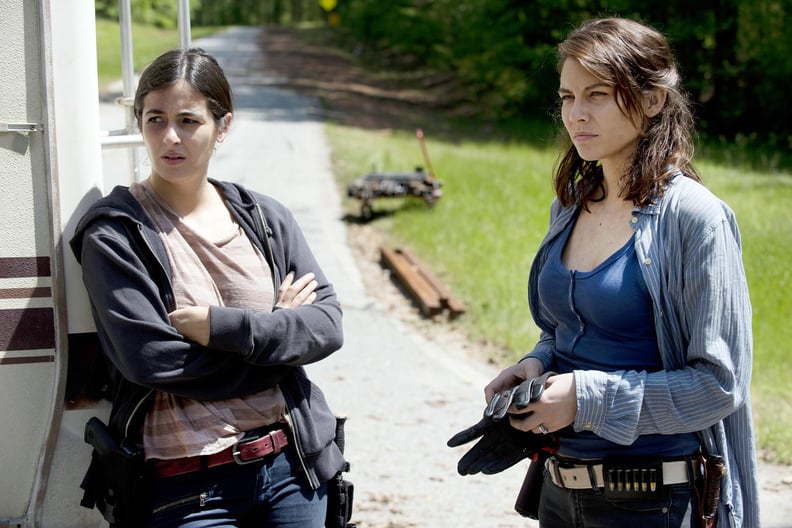 No: Lucy
It'd be pretty bad form for Maggie to name her kid something that so closely resembles Negan's trusty murder bat, Lucille. She wouldn't dare, so that's a swing and a miss.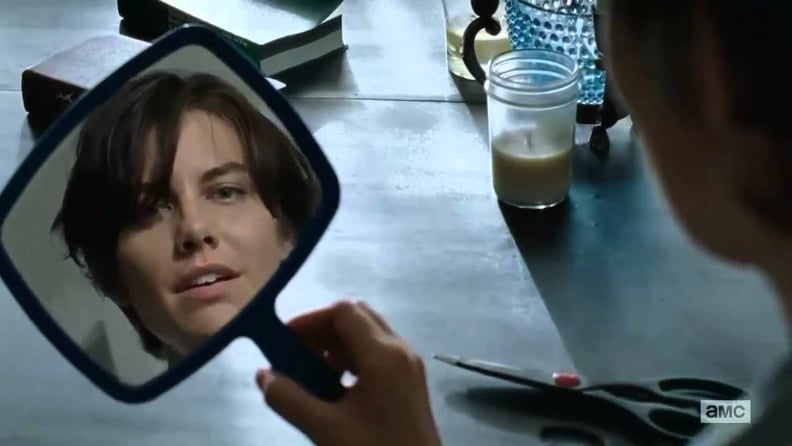 Yes: Rebel
It's no secret that this child is going to be born after, or perhaps even amid, a full-on war for peace. And his or her mother will have been a major part of that resistance effort. But despite some very inauspicious circumstances — and one very touch-and-go moment with Maggie's health — the baby continues to thrive (we hope). So the name Rebel is perfect for that reason: s/he's a fighter. And not only that, but when combined with the last name Rhee, it'd sound a little like "revelry," a celebration of victory. Boom.