What Is the Best Lyric From Schitt's Creek's "A Little Bit Alexis" Song? We Can't Possibly Decide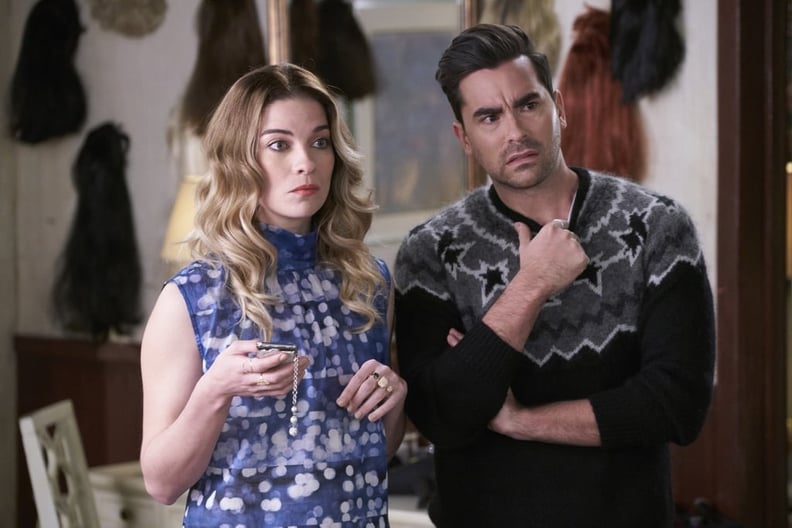 Pop TV
Pop TV
I'm of the opinion that every episode of Schitt's Creek is a gift, but in the February episode "The Hospies," we were blessed tenfold by the song "A Little Bit Alexis." That's right — Alexis Rose (Annie Murphy) once had a theme song.
As we discover during Alexis's quest to audition for the town's production of Cabaret, the ditzy but lovable former socialite once had a short-lived 2007 reality TV show about her life, also titled A Little Bit Alexis. The theme song for the series is simply the best (sorry, I had to). While we only get to see a condensed version of it in the episode, the show was kind enough to release a full-length version of the long-lost track on Apple Music, iTunes, Spotify, Google Play, and Amazon Music. And yes, I'll be listening to it on repeat for the foreseeable future.
In the song, Alexis compares herself to things like "a Lamborghini," "expensive sushi," "a Prada handbag," and — my personal favorite — "a cute huge yacht." Keep reading to listen to it for yourself, then keep on going to see how fans of the comedy have responded to the track so far.
There was even this "Simply the Best" savagery, which I don't like, but can respect.