Are Any Too Hot to Handle Couples Still Together? Here's Where They Stand
Too Hot to Handle isn't your typical reality TV dating show. Besides the fact that the contestants are incentivized not to touch, the focus of the show is more on personal development than developing romantic relationships with other singles. However, some of those "serial swipers" did find a love match, and by the season finale, two couples decided they would stay together, while a third seemed like they might give their relationship a shot. Unlike Love Is Blind, Too Hot to Handle sadly has not aired a reunion special, so we can't know anyone's relationship status for sure. However, based on speculation (and a little social media sleuthing), here's what we think has happened to Too Hot to Handle's three couples since filming wrapped.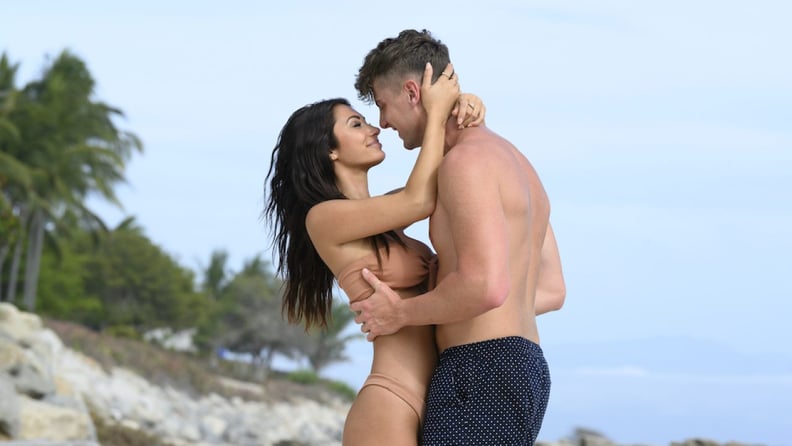 Are Harry and Francesca From Too Hot to Handle Still Together?
Though it wasn't always smooth sailing for these two, there's no denying that Harry and Francesca had a connection from the very first episode. By the end of the season, the couple had exchanged I-love-yous and talked about moving to Vancouver (where Francesca is from) together. It doesn't look like Harry actually ended up moving to Vancouver, as he is currently living in Los Angeles, according to his Instagram. But fear not, Frarry shippers.
In the year that has passed since Too Hot to Handle was filmed, Harry has shared photos from Vancouver, and Francesca has done the same from Queensland, Australia, where Harry is from. So it seems like they've paid each other a few visits. Harry also posted a cute selfie on Instagram showing pink lipstick on his cheek, with the location tagged as Vancouver. Things are looking promising, y'all!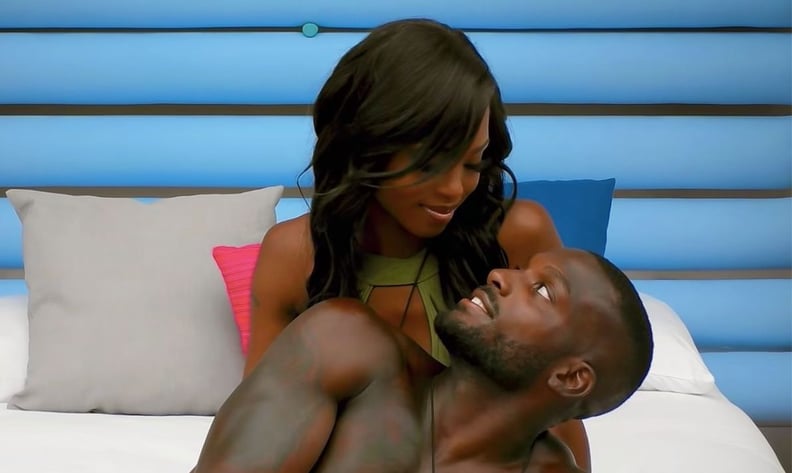 Are Sharron and Rhonda From Too Hot to Handle Still Together?
David may have been the first one to make a move on her, but it didn't take long for Rhonda to decide that Sharron was the man she wanted to pursue. Once Sharron managed to show some vulnerability, he and Rhonda formed an incredible bond, and Rhonda even introduced her 2-year-old son to Sharron via FaceTime. Like Harry and Francesca, Sharron and Rhonda decided they would stay together at the end of the season, though no definitive plans for the future were made.
There's been very little social media interaction between the two in the past year, but that doesn't necessarily mean they're not together. They follow each other on Insta, and Sharron often likes Rhonda's photos, which seems promising. The main man in Rhonda's life will always be her son, but we have our fingers crossed for this couple. They're both based in the United States, at least!
Are David and Lydia From Too Hot to Handle Still Together?
Unlike power couples Frarry and Sharonda, David and Lydia weren't an official couple by the end of the season. Lydia wasn't introduced until halfway through the season, and David spent his time courting Rhonda and Chloe before finally meeting her — but once he saw those piercing blue eyes, he was a goner. Both David and Lydia are based in the United Kingdom, so a legitimate relationship after the show did seem possible.
Unfortunately, it seems things didn't quite work out. Though they follow each other on Instagram, David's recent IG captions seem to hint that his status is currently single. Lydia, on the other hand, appears to have formed an unexpected bond with Bryce (and his boat) following the show, despite barely interacting while filming. In February, Bryce even posted a saucy pic of Lydia to Instagram. Perhaps Bryce and Lydia will become an item? We don't hate the idea of that.