Let's Break Down the Shocking Ending of "The White Lotus" Season 2
"The White Lotus" season two ended its run on Dec. 11, and we finally learned the answer to the major mystery set up in the very first moments of the season: who died? At the beginning of the first episode, which premiered Oct. 28, Daphne (Meghann Fahy) goes swimming in the ocean one last time before her return flight to the US. But her last relaxing swim is anything but when she finds a dead body in the water with her.
In the very next scene, we learn that body was not the only dead person. Rocco (Federico Ferrante) tells hotel manager Valentina (Sabrina Impacciatore) that one of the guests has drowned. "It's fine, the ocean is not hotel property," she says. "We can't be liable for what happens in the Ionian Sea!"
"You don't get it," Rocco counters. "Salvatore says other bodies have been found." A baffled Valentina then asks, "What the f*ck are you saying, Rocco? What do you mean, other bodies?"
"Other guests have been killed," he says, shaking his head. Valentina asks how many dead guests there are, and he answers, "A few?" Meanwhile, on the beach, someone is being carried away in a body bag. In the season finale, all these clues and hints come together in one shocking climax.
Ahead, we're breaking down who died, how it happened, and the fates of all the other guests.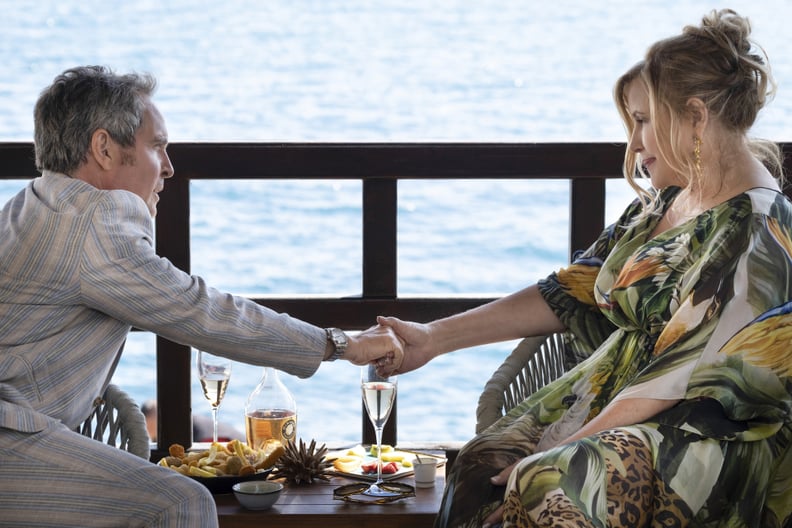 Does Tanya Die in "The White Lotus" Season 2?
Tanya (Jennifer Coolidge) was always the strongest guess for who died, and it turns out this theory was right. At the end of the fourth episode, she agrees to go on a trip to Palermo with a bunch of gay men she just met. Conspiracy-minded fans on Twitter speculated that maybe her husband, Greg (Jon Gries), had hired them to kill her, and they ended up being right.
In episode five, Quentin (Tom Hollander) takes Tanya to see the opera "Madama Butterfly," which is about a woman who's abandoned by her husband and dies by suicide. Songs from "Madama Butterfly" are used to soundtrack some of the devastating moments from episode six. Tanya attends a party thrown by Quentin. It's very important to Jack (Leo Woodall) that her assistant, Portia (Haley Lu Richardson), isn't there. Quentin gives Tanya a ton of cocaine and then has one of his friends seduce her. While Tanya is waiting for her lover, she sees a photo of Quentin and someone else in cowboy hats.
In the final episode, the men take Tanya on the yacht back to the hotel in Taormina. She's unsettled, but she's not fully suspicious until Portia calls her and tells her Jack has basically kidnapped her. Together, they put together the pieces — including the photo of Quentin and a cowboy who looks a lot like Greg — and Tanya decides they're trying to kill her so Greg can get her money despite the prenup. Technically, the men never confirm this goal; they could have just been blackmailing her with her infidelity. But once Tanya finds a gun on the boat, she's convinced.
With the gun, she shoots blindly at all the men. At first, it seems like her shots are missing their targets, but the camera pans out to reveal she hit and killed them all. She tries to climb down to the boat to shore but hits her head and drowns.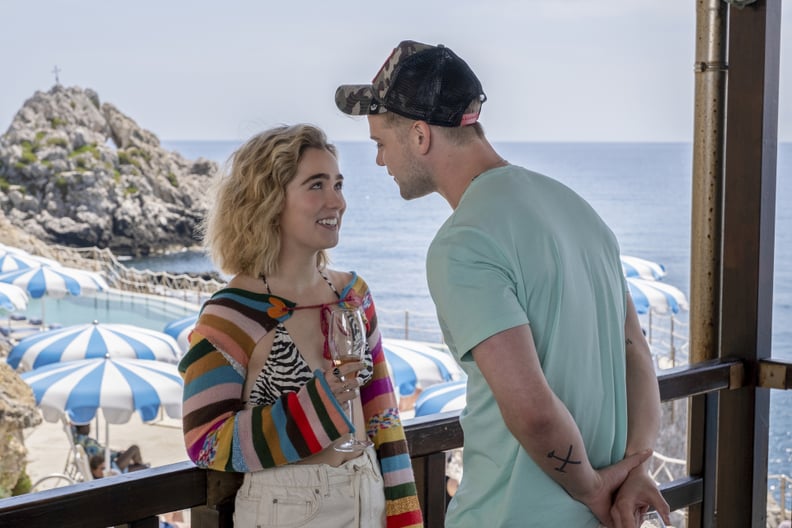 Does Portia Die in "The White Lotus" Season 2?
At the end of episode six, we left Portia in a hotel with Jack, realizing he and his "uncle" are scammers. In the finale, she steals his phone to talk to Tanya and warns her to get away from the other men, but it doesn't save her life. Jack drops Portia off at the airport and tells her to keep her mouth shut forever about what happened in Sicily. It seems like she plans on following his advice.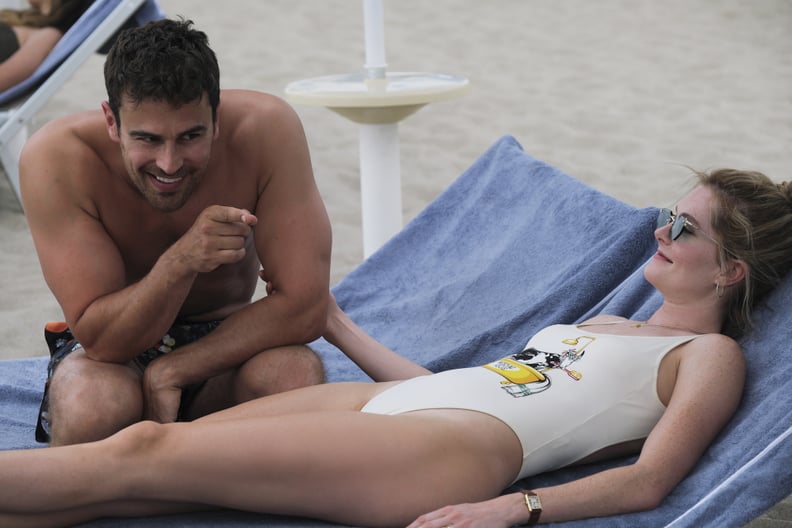 Does Cameron Die in "The White Lotus" Season 2?
Cameron (Theo James) and his wife, Daphne, have a very strange relationship. On the surface, they're the world's happiest couple, but as Harper (Aubrey Plaza) eventually uncovers, there are a lot of lies and mistruths underneath. And in episode six, Harper — intentionally or unintentionally — makes her husband, Ethan (Will Sharpe), think she and Cameron hooked up behind his back.
Ethan does snap and attack Cameron in the season finale, but he doesn't kill his friend.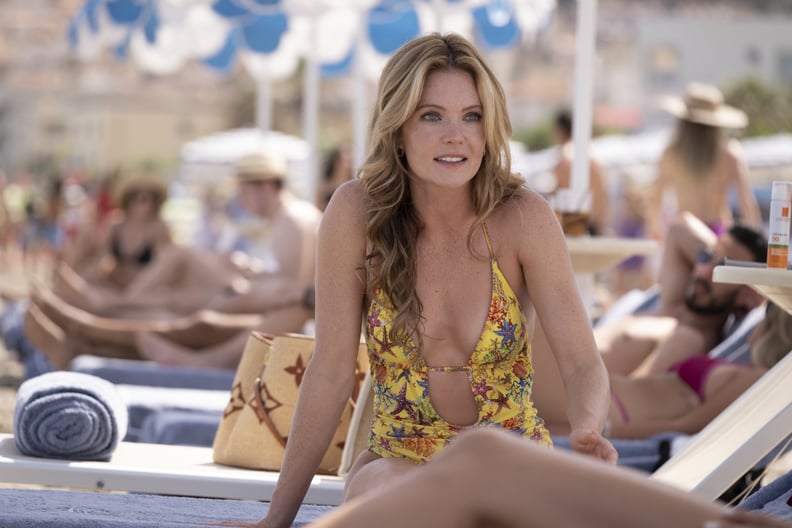 Does Daphne Die in "The White Lotus" Season 2?
We always knew Daphne was going to make it out alive since she's the one who finds the body. The finale does seem to imply she had sex with Ethan before her return trip home, however.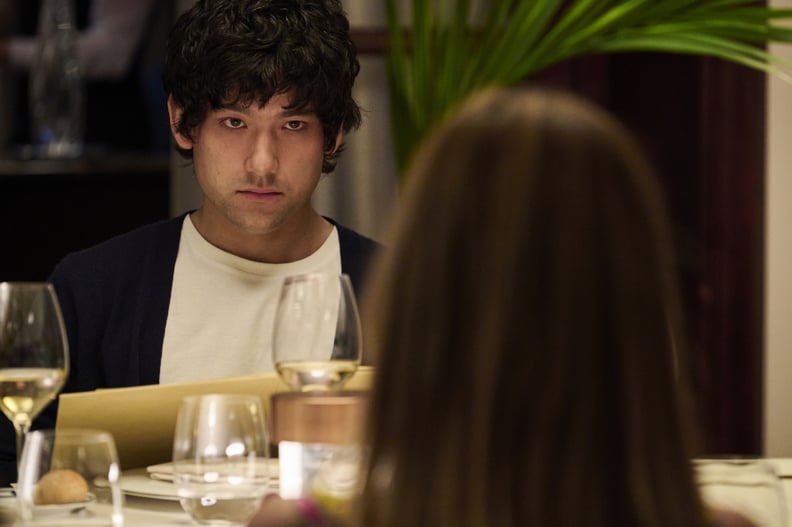 Does Ethan Die in "The White Lotus" Season 2?
Ethan is the king of making bad choices. He's torn between his wife and his college roommate/business partner, and he won't make a bold-enough choice to keep either happy. In episode six, he becomes obsessed with the idea that Cameron and Harper have slept together. The episode features a lot of long, slow shots of him swimming underwater, which seemed to hearken back to the drowned body from the first episode. But despite a fistfight with Cameron in the ocean, Ethan makes it out of the week alive. At the airport, his relationship with Harper seems strong — helped by what seems to be his own tryst with Daphne.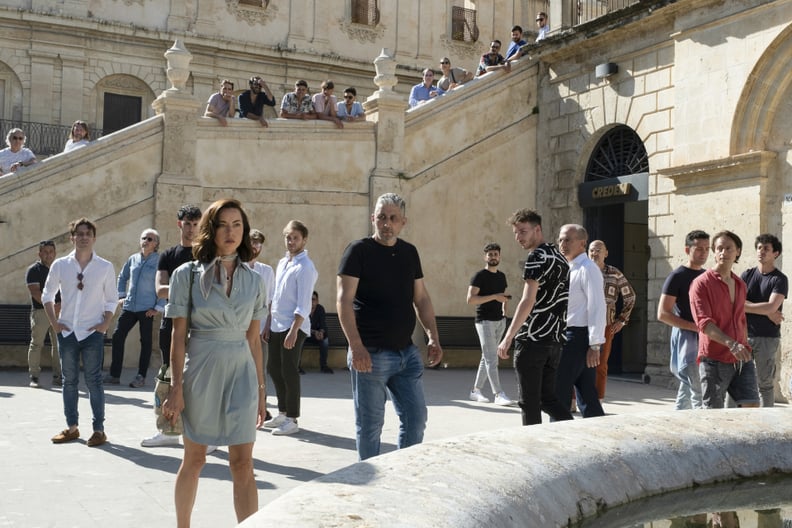 Does Harper Die in "The White Lotus" Season 2?
Harper plays with fire all season, inserting herself into Daphne and Cameron's weird relationship dynamic. In episode six, Ethan is obsessed that she might have slept with Cameron. Viewers never really get confirmation if it did happen or not (Harper insists they only kissed), and we also don't know for sure if Ethan sleeps with Daphne in revenge. But Harper and Ethan do finally have sex again before leaving Sicily.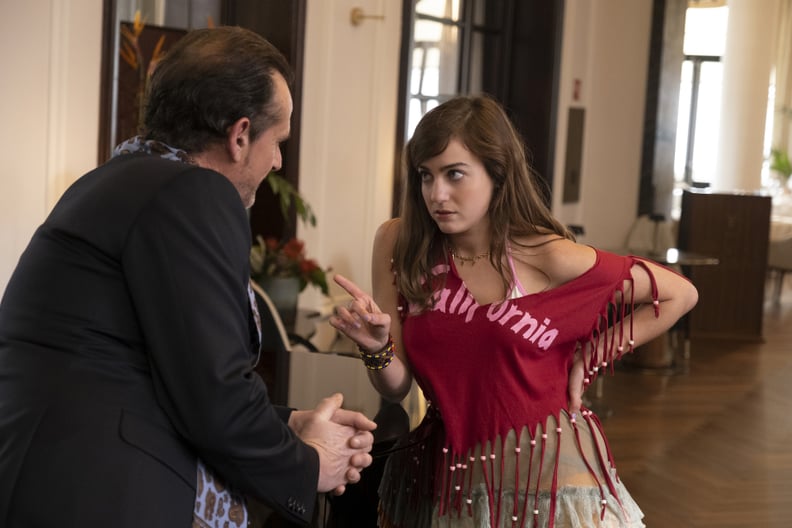 Does Giuseppe Die in "The White Lotus" Season 2?
We thought we had something here. Giuseppe (Federico Scribani) has been trying to sleep with Mia (Beatrice Grannò) since episode one. In episode four, she finally agrees, under the promise that he'll connect her to people in the music industry. Mia doesn't take time to consider how well-connected a hotel-bar piano player could possibly be. Nonetheless, they decide to have their tryst in a church, but Giuseppe has issues getting hard. Mia runs to grab Viagra from Lucia's stash of pills, except she almost definitely messes them up. Later, Giuseppe has a heart attack and is taken out by ambulance. But in episode five, we learn he's alive and well — and probably furious with Mia. He reappears in episode seven, and while he's furious that Valentina has given his job to Mia, he doesn't murder anyone.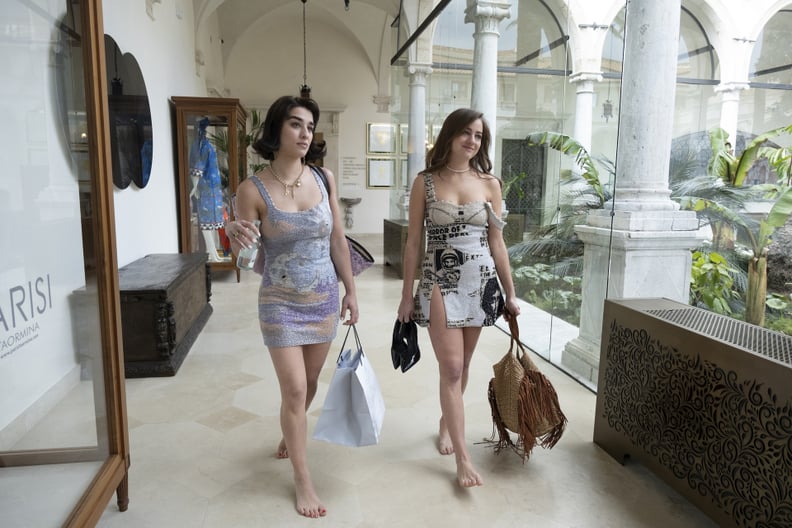 Do Mia and Lucia Die in "The White Lotus" Season 2?
Lucia (Simona Tabasco) and Mia are engaging in sex work with people who have a lot more money than them, and they often seem to be in over their heads. In episode four, Lucia becomes obsessed with the idea that they're going to die as punishment for their actions, but that actually makes us think they're going to live.
However, in episode six, Lucia tells Albie (Adam DiMarco) she's being followed by a man she owes money to. In the finale, he gives her the money with his dad's help, and she leaves him the next morning, alone. At the airport, Albie tells Portia he was scammed.
We see Lucia and Mia walking the streets of Taormina happily in the season's last shot — the only two winners in this game.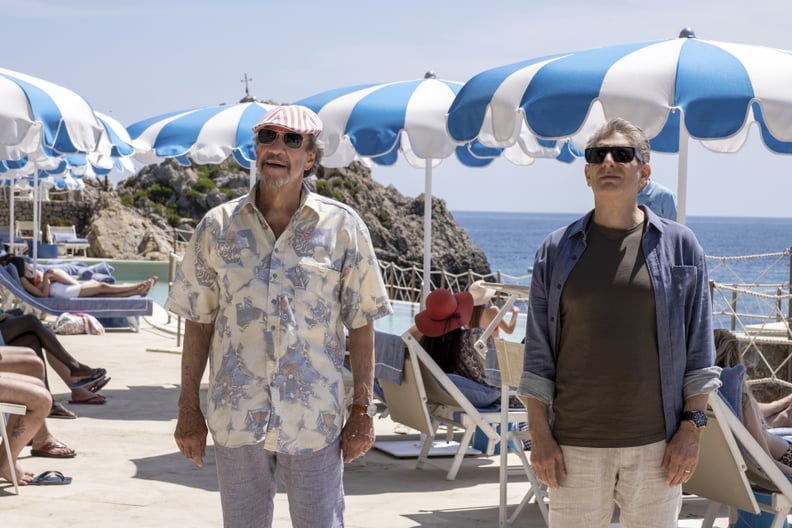 Does Bert Die in "The White Lotus" Season 2?
Bert (F. Murray Abraham) seemed like the most obvious choice for who dies, since he's the oldest cast member and has that scary fall in episode one. And in episode six, when he and his family try to find their Sicilian family members, an old woman places a "curse" on the whole family. However, he makes it onto the plane home alive and well.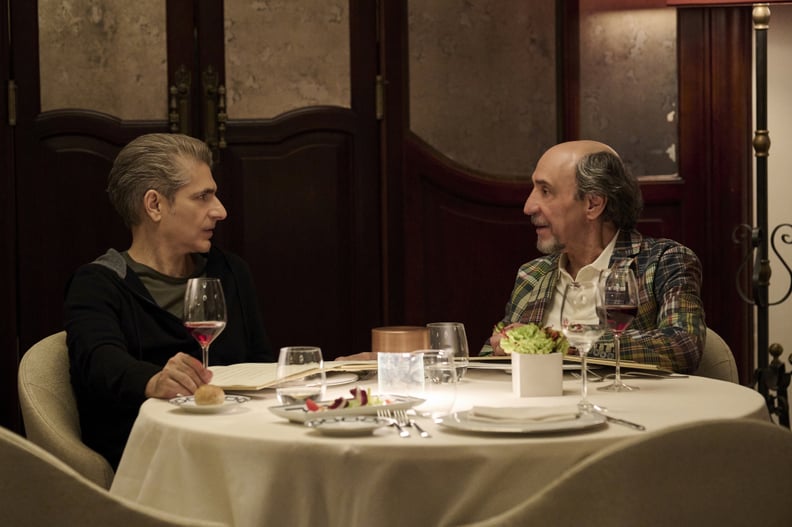 Does Dominic Die in "The White Lotus" Season 2?
The only person who really wants to kill Dominic (Michael Imperioli) is his wife (voiced by Laura Dern), who's still in America. Dominic makes it safely onto the plane home, where maybe his marriage can be saved thanks to some help from Albie.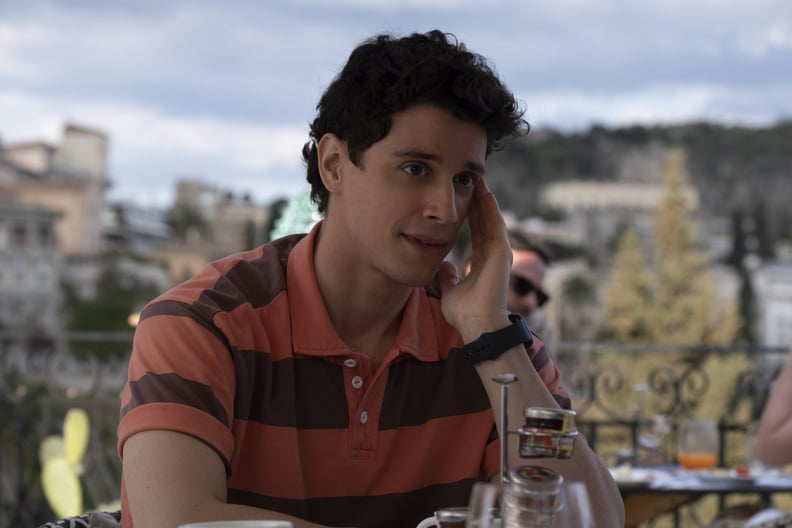 Does Albie Die in "The White Lotus" Season 2?
Albie is a very sad, very nice — perhaps too nice — guy. We were worried he would kill Lucia when he found out she was scamming him, but he bottled his anger and went to the airport with his dad and grandpa. He reconnects with Portia at the airport — could they reappear as a couple in season three?