The Marvelous Mrs. Maisel: If Asher Looks Familiar, It's Because He's a TV Icon
The Marvelous Mrs. Maisel is finally back for its third season, and as it takes Midge on new adventures across the country, it also introduces us to a number of exciting new characters. In episode six, "Kind of Bleau," Abe joins Midge in Miami, where he reconnects with an old buddy from New York. This new character, Asher Friedman, is played by Jason Alexander. And if the actor looks super familiar, it's because he's a TV icon who was on one of the most successful shows of all time.
Alexander is well-known for his portrayal of Jerry Seinfeld's neurotic best friend, George Costanza on the hit '90s sitcom Seinfeld. For his role, the actor earned seven Primetime Emmy Award nominations and three Golden Globe Award nominations. And in 1994, he picked up a Screen Actors Guild Award for the role.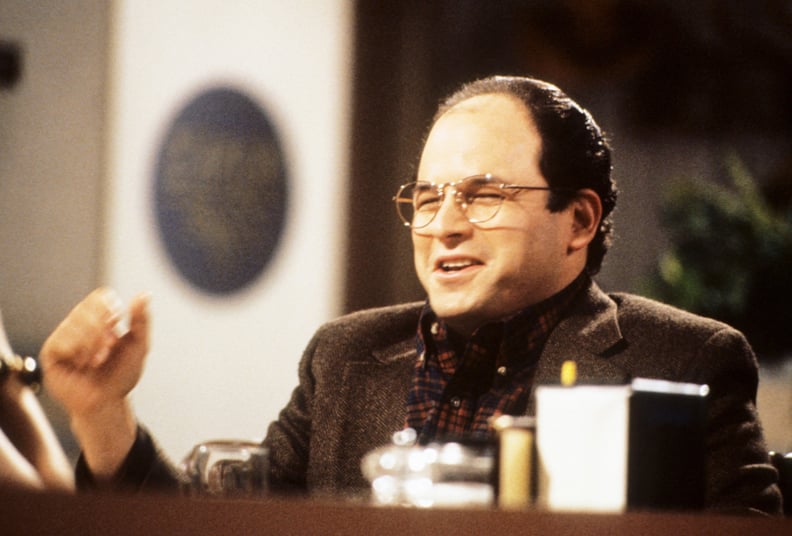 But before giving us the hilarious "Lord of the Idiots" treatment on Seinfeld, Alexander was an accomplished stage actor. He won a Tony Award for best leading actor in a musical for his performance in Jerome Robbins' Broadway. And since then, he's been featured in a number of popular theater productions, including the national tour of The Producers, in which he played the leading role of Max Bialystock from 2003 to 2004.
On The Marvelous Mrs. Maisel, Alexander takes on the part of Asher Friedman, a playwright who moves to Miami after being blacklisted by the New York City theater crowd. "I was one of the most successful playwrights on Broadway," he tells Abe, as they sit on the beach in front of his bait shop. "Every one of my shows made money. I won the Pulitzer Prize. The critics hailed me as the American Chekhov. And then one schmuck calls me a communist, and poof, over.
Asher ends up being a major catalyst for Abe's writing career in season three of The Marvelous Mrs. Maisel, but as of now, there's no word on whether or not the character will return next season. For now, you can catch Alexander on Twitter under the handle @IJasonAlexander, or you can check out his current animated series, Pinky Malinky and Harley Quinn.