Get Acquainted With Paul Mescal, the Newcomer Playing Connell on Normal People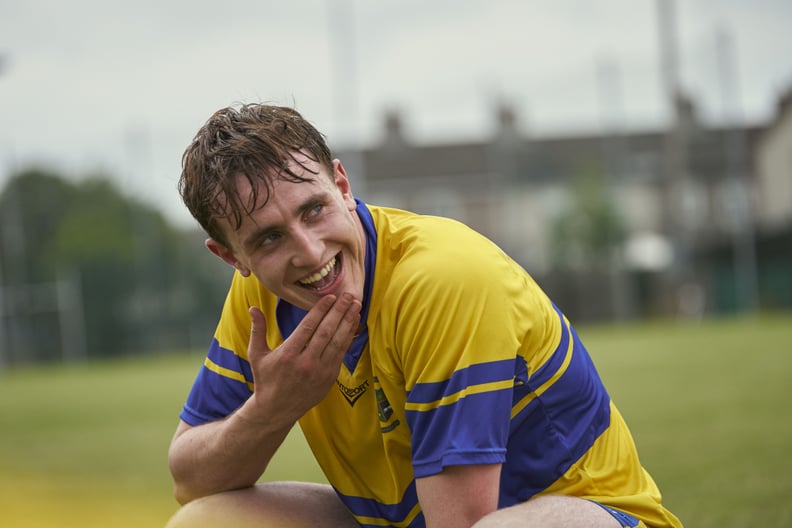 BBC Pictures
BBC Pictures
When the BBC and Hulu announced they were turning Sally Rooney's bestselling novel Normal People into a 12-part series, we had one question: who will play Marianne and Connell? We were nervous and hoped the casting team would get it right — and we're pleased to report they've nailed it. It was confirmed pretty early on that Marianne will be played by British actress Daisy Edgar-Jones, while Irish newcomer Paul Mescal will play Connell. And after seeing the pair step into their characters' shoes, we can't imagine anyone else playing these roles.
But while we remembered Edgar-Jones from her role in the BBC drama War of the Worlds, Mescal's face was one we didn't recognize. It makes sense. Playing Connell on Normal People is his debut role on screen — and his performance is incredible, so we have a feeling we'll be seeing a lot more of him. Mescal grew up just outside Dublin, in Maynooth, County Kildare, before moving into the city to study a bachelor of arts in acting at Trinity College. Mescal told POPSUGAR that studying at the same college as Connell does in the show was a definite advantage when preparing for his role. "It just felt like the stars aligned in terms of Connell being somebody that I knew on paper, I knew the map of his life quite quickly," he said.
When the auditions for Connell and Marianne were announced, Mescal was doing a play in Dublin, and since the call out was for just about every man under the age of 25, he decided to audition . . . along with the rest of his play's cast.
"We were all furiously reading the book side stage," Mescal joked. "[The first audition] went well, then I met Lenny [Abrahamson] for the first time at the second round. Then I found out I was the only boy called back for the first set of chemistry reads, but they didn't give me the part at that point. Before the next round of chemistry reads, they put me out of my misery and offered me the role. Then I met Daisy and she was amazing — and that was it."
Normal People will be released in its entirety on BBC Three in the UK on April 26 and on Hulu in the US on April 29. It will also premiere on BBC One on April 27 at 9 p.m. with two 30-minute episodes and will air weekly.