If You're Googling This Lost in Space Actor, I'm Sorry, but We Can't Be Friends
Netflix's reboot of the 1960s sci-fi series Lost in Space has a shocking amount of people wondering A) why Dr. Smith is so creepy, and B) why she looks so familiar. The thrilling series, which has been giving me heart palpitations all afternoon, was released early Friday morning. The criminal character of Dr. Smith is played by Parker Posey, an actress who's not a stranger to bingeable movies and television.
Posey has been acting for decades; she broke out in the '90s thanks to roles in quirky films like Party Girl, The House of Yes, and Clockwatchers. She's also appeared in popular films like Dazed and Confused, Scream 3, You've Got Mail, and The Sweetest Thing.
She has become a beloved character actor, known for taking standout roles in Christopher Guest's mockumentaries. To date, she's appeared in five of the director's films: Waiting For Guffman, Best in Show (pictured below), A Mighty Wind, For Your Consideration, and Mascots.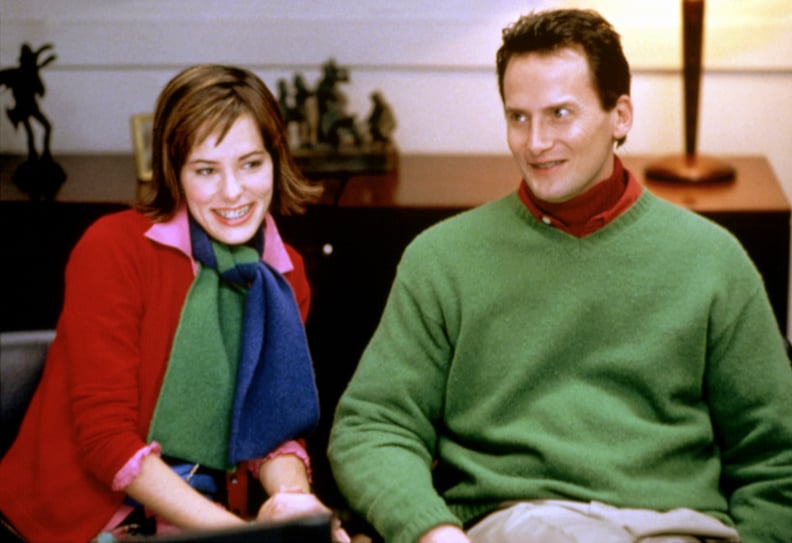 More recently, Posey popped up on Drunk History as Mary Phelps Jacob, the creator of the modern-day bra. She also guest starred on Inside Amy Schumer in 2014 in a very memorable scene where she and Amy scream at a waiter about Amy's alleged nut allergy. Posey's appeared on other beloved shows like New Girl, The Good Wife, The Big C, Parks and Recreation, and Will and Grace.
Dr. Smith may be Posey's most disturbing role yet, but we'll let you figure out why. While all 10 episodes in the first season of Lost in Space are currently streaming on Netflix, it's still unclear as to whether we'll be blessed with another season of accidental galaxy exploring.