This Is Why You Recognize Peter in To All the Boys I've Loved Before
Netflix's teen rom-com To All The Boys I've Loved Before is definitely one of the hottest streaming titles of the year. Its charming leading man, Florida-born actor Noah Centineo, won our hearts as Peter, a sweet, popular lacrosse player who agrees to help protagonist Lara Jean in her romantic high jinks. Have you been rewatching the trailer, trying to figure out where you've seen Centineo before? Turns out he's been a staple on your screens for longer than you think.
Like so many of your favorites, Centineo got his start with the Mouse. He began with small roles on established Disney sitcoms such as Austin and Ally, Shake It Up, and Jessie. Although these roles lasted only one to three episodes each, they were definitely enough to get Centineo on the radar. He got upgraded to leading man status as the love interest Jaden in the network's 2014 original comedy movie How to Build a Better Boy.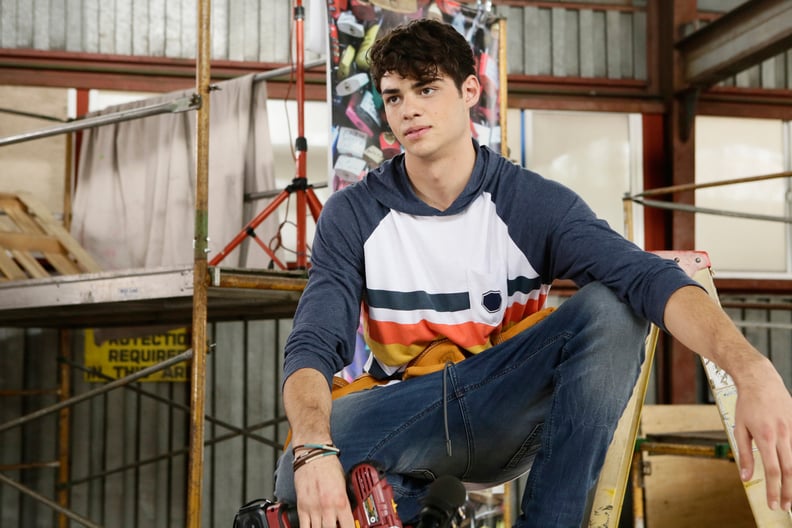 TV fans will definitely recognize Centineo from his next and most famous role: Jesus Adams Foster on the Freeform drama series The Fosters (above, in 2016). Centineo did not originate the role: for the first two seasons of the show, the role of Jesus was played by Jake T. Austin. When Austin left the show in 2015, Centineo stepped in, and continued to portray the character for the remaining three seasons. Fans of the recent rom-com SPF-18 might remember Centineo as the crushable fan favorite Johnny. He's not just a comedy guy, though — he plays tutor Hawk on the cyber-thriller series T@gged.
If you still can't get enough of Centineo, then you're in luck! He's slated to appear in several films over the next year or so. Aside from To All the Boys I've Loved Before, he's also been cast in the upcoming teen-comedy retelling of Cyrano de Bergerac, Sierra Burgess Is a Loser, and as the romantic lead in the dating-app comedy The Stand-In. Sounds like he'll be stealing hearts for a while to come!