Why Is The Marvelous Mrs. Maisel Ending After Season 5?
Here's Why "The Marvelous Mrs. Maisel" Is Ending After Season Five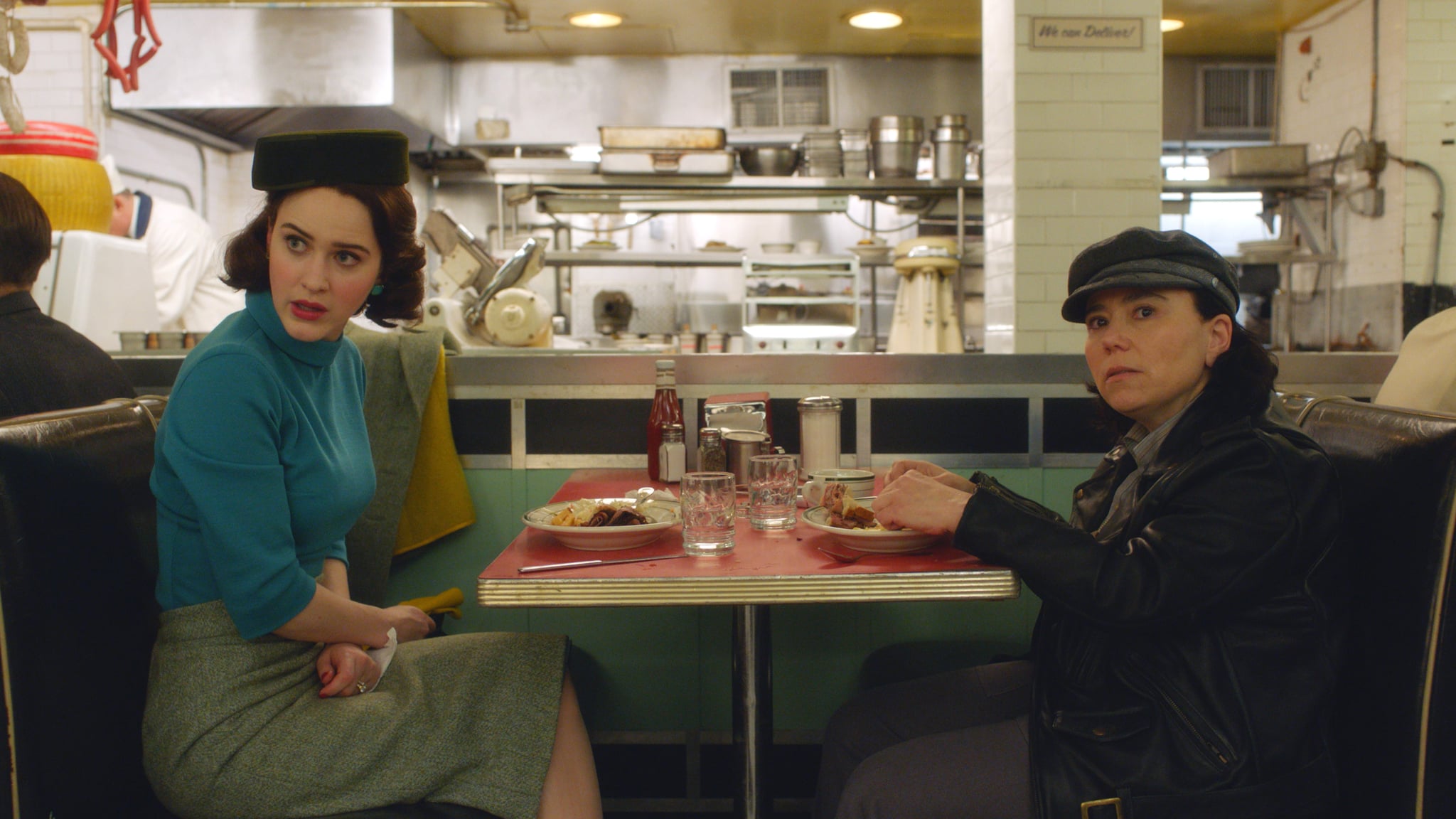 Amazon Prime's "The Marvelous Mrs. Maisel" has captured the hearts of audiences since its debut in 2017. The series, brought to life by "Gilmore Girls" creator Amy Sherman-Palladino, follows Miriam "Midge" Maisel as she pursues a career in standup comedy, putting her role as a wealthy 1950s housewife on the back-burner. "The Marvelous Mrs. Maisel" boasts beautiful outfits, vintage tunes, and, of course, incredible acting from Rachel Brosnahan and Alex Borstein.
The show has garnered a strong fan base and widespread critical acclaim throughout its run (including for its fourth season, which is currently airing), leaving fans curious as to why it's ending after season five. Let's take a look at the reasoning behind the end of Midge Maisel's era.
Amy Sherman-Palladino and Dan Palladino Quotes About "The Marvelous Mrs. Maisel" Ending
While some shows come to an abrupt end due to poor ratings, integral actors leaving the show, or conflicts between studios, "The Marvelous Mrs. Maisel" is ending after season five simply because its story is complete. The show's producers, Amy Sherman-Palladino and her husband Dan Palladino, always had an idea of when they wanted to end Midge's story. In an interview on TV's Top 5 Podcast, Sherman-Palladino broke down their original outline: "The first year was her discovery, the second year things unravel, the third season she goes on tour. Amazon . . . had already heard the bullet points for what the seasons were going to be."
What Has Amazon Said About "The Marvelous Mrs. Maisel" Ending?
In a statement about the show's end, Jennifer Salke, the head of Amazon Studios, said, "Amy, Dan, and 'The Marvelous Mrs. Maisel' have blazed an unparalleled path, elevating the stories we tell about women, challenging the norms in our industry, and forever altering the entertainment landscape with their one-of-a-kind storytelling. The dozens of awards cement 'Maisel''s legacy in many ways, but what's even more enduring and poignant are the characters Amy created and the joyous, brilliant, singular world she and Dan brought to life. This series has meant so much to Prime Video and the effects of its success will be felt long after its final season."
How Does Rachel Brosnahan Feel About "The Marvelous Mrs. Maisel" Ending?
On Feb. 17, Rachel Brosnahan, aka Midge Maisel, posted on Instagram about the news. Along with a picture of the script and an appropriately-themed cookie, the actress wrote, "A few days ago we started shooting Season 5 (!) of The Marvelous Mrs Maisel. It's bittersweet. The band is back together again and we can't wait to share season 4 with you starting tomorrow…it's also going to be our last rodeo. Rest assured our tits are up and it's going to be a hell of a final chapter. Stay tuned."
While the end of "The Marvelous Mrs. Maisel" is bittersweet for both fans and those involved with the show, it seems that season five will be a clean wrap on Midge Maisel's story, leaving behind an incredible legacy.