The Woman in the Window: If You're Dying to Know, Here's What She Sees
As POPSUGAR editors, we independently select and write about stuff we love and think you'll like too. If you buy a product we have recommended, we may receive affiliate commission, which in turn supports our work.
A.J. Finn's 2018 hit murder mystery The Woman in the Window is getting the big-screen treatment with an Oscar-pedigreed cast — Amy Adams is set to star as the protagonist, Anna Fox, with Gary Oldman as a neighbor who arouses Anna's suspicions. The addictive 2018 page-turner pays homage to Alfred Hitchcock's Rear Window and a host of other noirish films — and fittingly so, since Anna is a fan of the old movies and also finds herself tangled in a dark tale worthy of Hitchcock himself.
If you're wondering what exactly it is the woman in the window sees before you see the movie, then keep on reading. Otherwise, turn back, because a whole lot of spoilers are coming at you.
Anna Fox is a child psychologist in her late 30s, living alone in her Harlem brownstone. She is separated from her husband, Ed, who lives away from her with their daughter, Olivia, though she talks to each of them daily. Meanwhile, Anna hasn't worked in quite a while, having been consumed by a case of agoraphobia (and a hefty amount of wine and pills) that prevents her from ever leaving her house.
Her housebound state leads her to obsess over all of her neighbors, who include the recently transplanted Russell family, consisting of father Alistair, mother Jane, and teenage son Ethan. Jane and Ethan both take an interest in Anna, and she befriends each. One day as Anna is looking into their house, she witnesses what looks like Jane being stabbed to death in the living room. When Anna goes to the police, they don't believe her, because she comes off as an agoraphobic drunk who imagined the murder, and — twist! — Jane Russell, the wife and mother, is still alive, but she's not the woman Anna had met and seen killed.
Convinced this other Jane is an impostor, Anna remains obsessed with the Russell family, sure that Alistair is the one who killed the original Jane, and that he's abusive to his son, Ethan. As Anna investigates Alistair further, she gets closer to Ethan. Meanwhile, the detectives following up with Anna reveal the stunning truth about Anna's family: Ed and Olivia, her husband and daughter whom she talks to daily, are dead.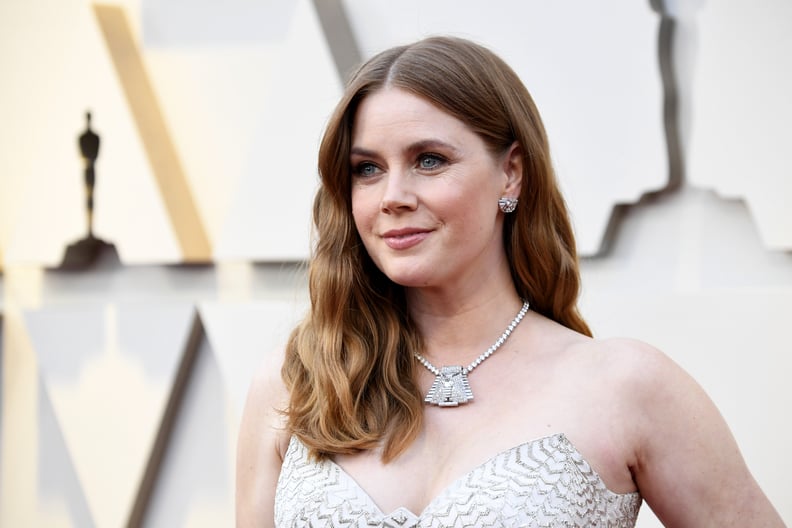 It's revealed that the previous year, Anna and her family had gone on a weekend trip to Vermont ahead of a huge snowstorm. The vacation vibes were short-lived, though, as it was soon revealed that Ed and Anna separated due to Anna's affair with her business partner. Ed confronted Anna, forcing her to tell their daughter about their separation. Olivia was so upset that she insisted the family drive back home to New York, despite the fact that the snowstorm was about to rage. On the drive home, Anna crashed the car; though she survived the wreck, her husband and daughter did not. This loss is what drives Anna to confine herself indoors in the present in the novel, self-medicating with booze and pills. Pretending they're alive is just a symptom of her PTSD.
In present day, Alistair continues to terrify Anna and deny the existence of the original Jane Russell, but when Anna discovers a picture of the original Jane on her phone — proving she was real — Anna presses Ethan for the truth. He confesses that the original Jane Anna had met was his birth mother, Katherine, and Alistair and Jane had adopted him as a child. Katherine had been addicted to drugs when she had Ethan, and her lowlife boyfriends frequently beat him up as a kid. Now clean, she'd been lurking around the family, trying to get close to Ethan, and he reveals that Jane had murdered Katherine to protect him. He tells Anna that his parents took the body upstate and buried her, and they now fear Anna because she's the one person who'd actually seen Katherine.
While Anna tries to figure out her next move, she has an epiphany that makes her question Ethan. He appears in her bedroom then, admitting he visits her at night, and has been doing so for a while. In fact, he'd also stolen her house key, catfished her online as an elderly woman to learn the details of what happened with her family, injured her cat, and lied about his mother killing Katherine. That was all him, he confesses, letting on that he'd been diagnosed with a personality disorder. He'd been having fun manipulating Anna after he'd become obsessed with her, and chosen her as his next victim. Anna realizes the whole time Alistair had been trying to protect her from Ethan, not the other way around.
In a game of cat and mouse at Anna's home, the two have a showdown on the roof garden during a rainstorm, and Anna gets the better of the teen killer, pushing him through the skylight to his death. The story ends with Anna finally getting closure over her family's deaths and Alistair going to jail for acting as an accessory to Katherine's murder.
We can't wait to see how these twists play out on the big screen, and if the movie will be as spellbinding as one of Anna's old-movie faves, when the adaptation comes out on May 15.