Zendaya Talks About Rue's Euphoria Hoodie in Allure
Zendaya Just Dropped Another Surprising Detail About Rue's Hoodie on Euphoria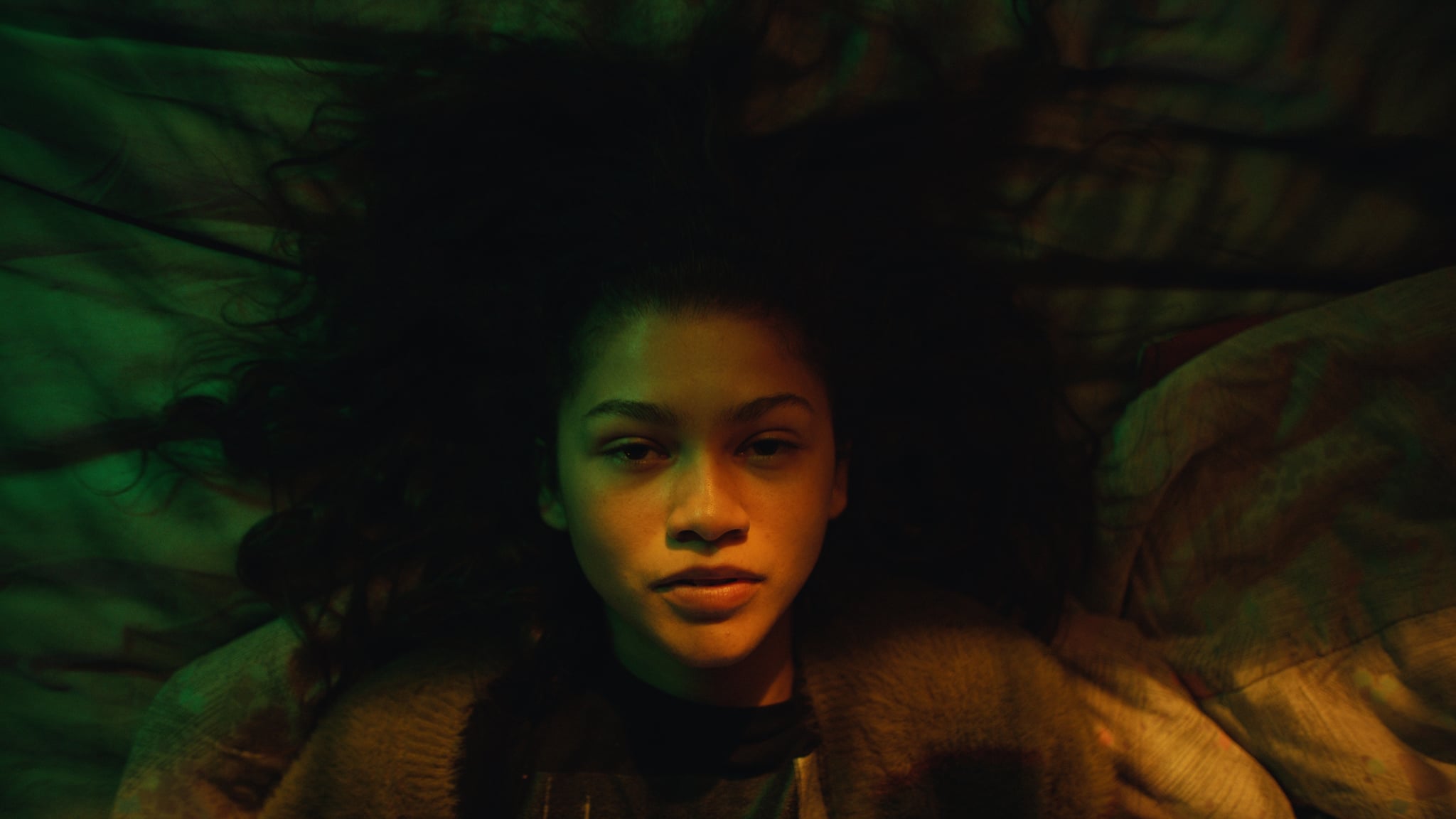 The story behind Rue's special attachment to her maroon hoodie was one of the most heartbreaking bombshells that Euphoria dropped in its season one finale. In a new cover interview for Allure's December issue, Zendaya, who plays the character on the show, briefly spoke about a personal experience of hers that inspired the writers to include the detail.
"It was written in the script that Rue had this big hoodie. You can tell when she's having a good day or feels good because her hoodie is not covering her entirely, and then when she's not feeling it, she's basically hiding in this giant hoodie," the 23-year-old said. If you can recall, the hoodie in question turns out to be an old one that once belonged to Rue's dad, who died from cancer before the series beings. The fact that she wears the hoodie all season is an easy detail to miss, but as Zendaya explains to Allure, the story behind it was actually inspired by a tragedy in her own family.
"When I was 11, my grandfather passed, and we had all his old clothes," she continued. "I thought it would be cool if we made [it clear that] the hoodie was Rue's [late] dad's hoodie. [I wanted to capture] that attachment that you have to inanimate objects when somebody passes." Euphoria is obviously a fictional show — a groundbreaking one, at that — but Zendaya's revelation only makes Rue's special detail that much more gut-wrenching.
Head over to Allure to read Zendaya's full interview.