Zoey Deutch and Dylan O'Brien Improvised Scenes in Not Okay
Zoey Deutch and Dylan O'Brien Improvised "Not Okay"'s Most Outrageous Lines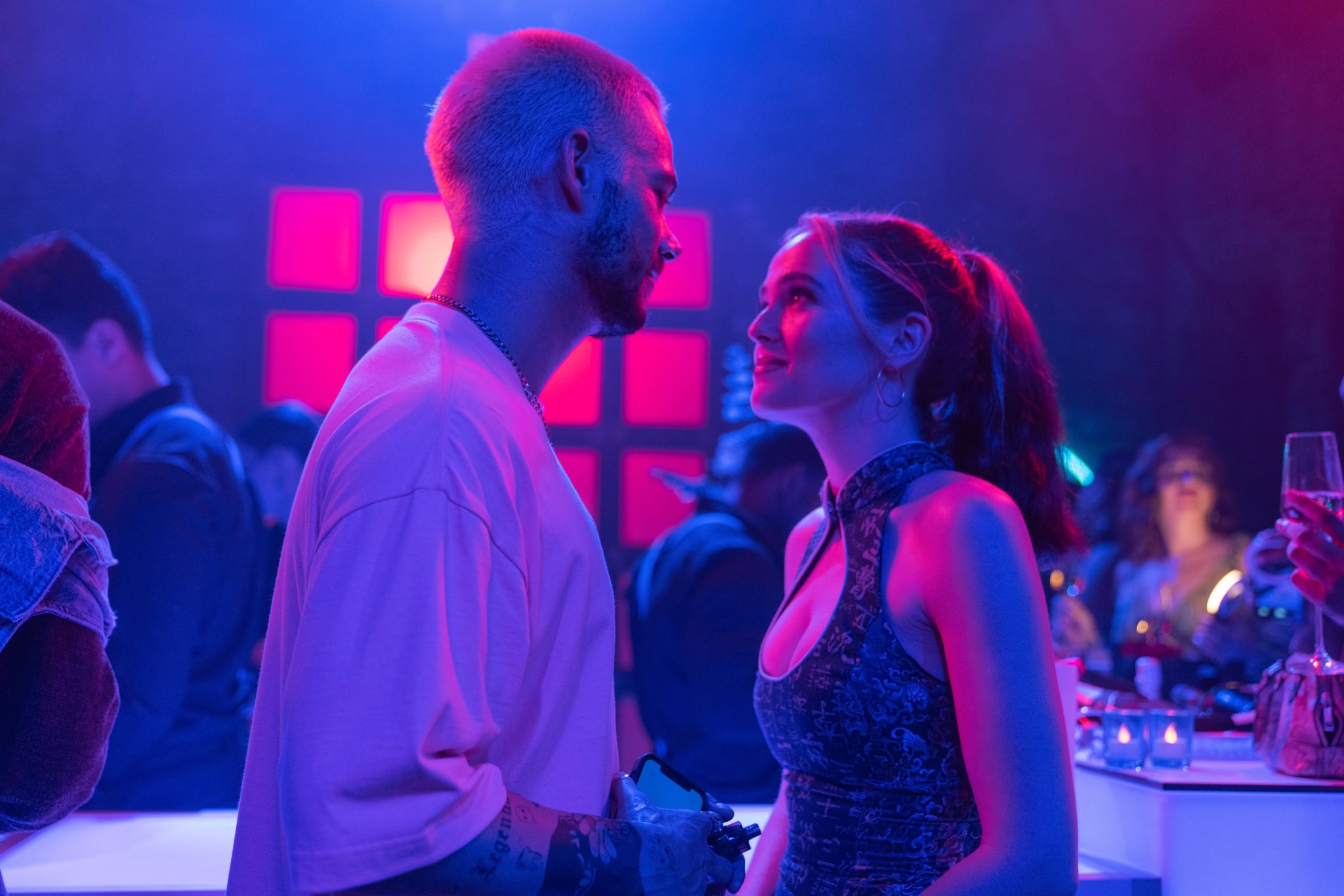 In the new Hulu movie "Not Okay," Zoey Deutch plays a wannabe influencer, Danni, whose lie about attending a writing retreat in Paris turns into a lie about surviving a terrorist attack there. The reason for her initial lie? She's desperate to impress her coworker Colin, a successful influencer played by the hilarious Dylan O'Brien. Deutch and writer-director Quinn Shephard tell POPSUGAR that some of the characters' funniest moments were actually improvised by the pair of actors.
"Zoey and Dylan are so freaking funny in the raw footage from this," Shephard says, noting that there is a blooper reel in the works, which Deutch is excited to see herself.
"There's definitely a lot of improv from Dylan," Deutch says. "He's so funny." Some of those moments even made it into the film.
"'Lick a tit, we did it.' I did not write that. That's Dylan O'Brien, guys," Shephard says. She credits O'Brien's improv skills to how deeply he understood the character. "He totally saw the character the exact same way that I did," she explains. "On our first meeting, we just had the exact same vision, we literally even had the same clothing ideas, and we really clicked. And I honestly think he totally transformed for it."
Shephard calls Colin "the iconic f*ckboy." "It's the Pete Davidson, Justin Bieber, MGK aesthetic — the tattoos and the blond hair and all of that — but it's also every TikTok thirst-trap boy. It was really fun creating a character who was worse than Danni, who was everything bad about the internet that Danni idolizes."
O'Brien recently joked in an interview with E! News that his portrayal of Colin was very much inspired by his own "slut era." But he's not about to start being an influencer himself; he told POPSUGAR on the "Not Okay" red carpet that he has a burner account he tweets about the New York Mets from, but it only has about 15 followers.
"Not Okay" is streaming now on Hulu.