Amy Schumer Jokes About Being Pregnant With Meghan Markle
Amy Schumer Compares Her Pregnancy to Meghan Markle's in the Most Hilariously Relatable Way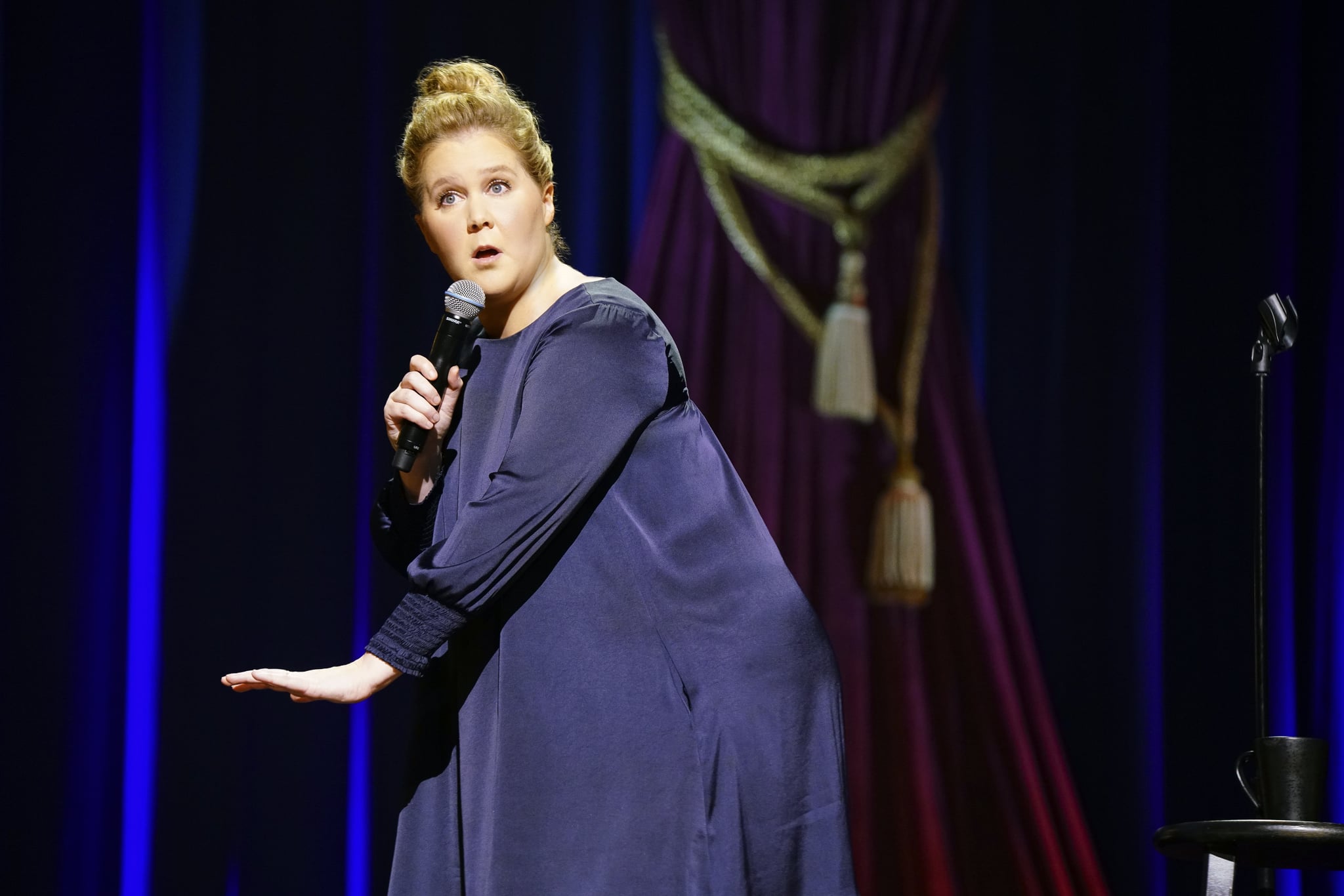 Image Source: Netflix
Can we go ahead and crown Amy Schumer already? She's suffering from the same pregnancy condition — hyperemesis gravidarum — that Kate Middleton had throughout all three of her pregnancies, and now she's having to deal with constant comparisons to the Duchess of Sussex, who just so happens to also be due with her first baby this Spring.
Talk about a royal pain in the ass — the least we could do is give her a princess title or something, right?
In the meantime, the comedian took to her Netflix comedy special to air her grievances about her poor pregnancy timing, and it's hilarious:
"I'll tell you who it's not fun to be pregnant at the exact same time as . . . Meghan Markle," she said at the start of her performance. "I think we're, like, to the day the same amount pregnant."
Amy continued: "She's out there in six-inch heels, adorable outfits, and there's been no bump. She, like, cups where the bump will be . . . People see me, they're like, 'Oh, the last couple of weeks are the hardest, right? Are you crowning? I think I can see an ear.'"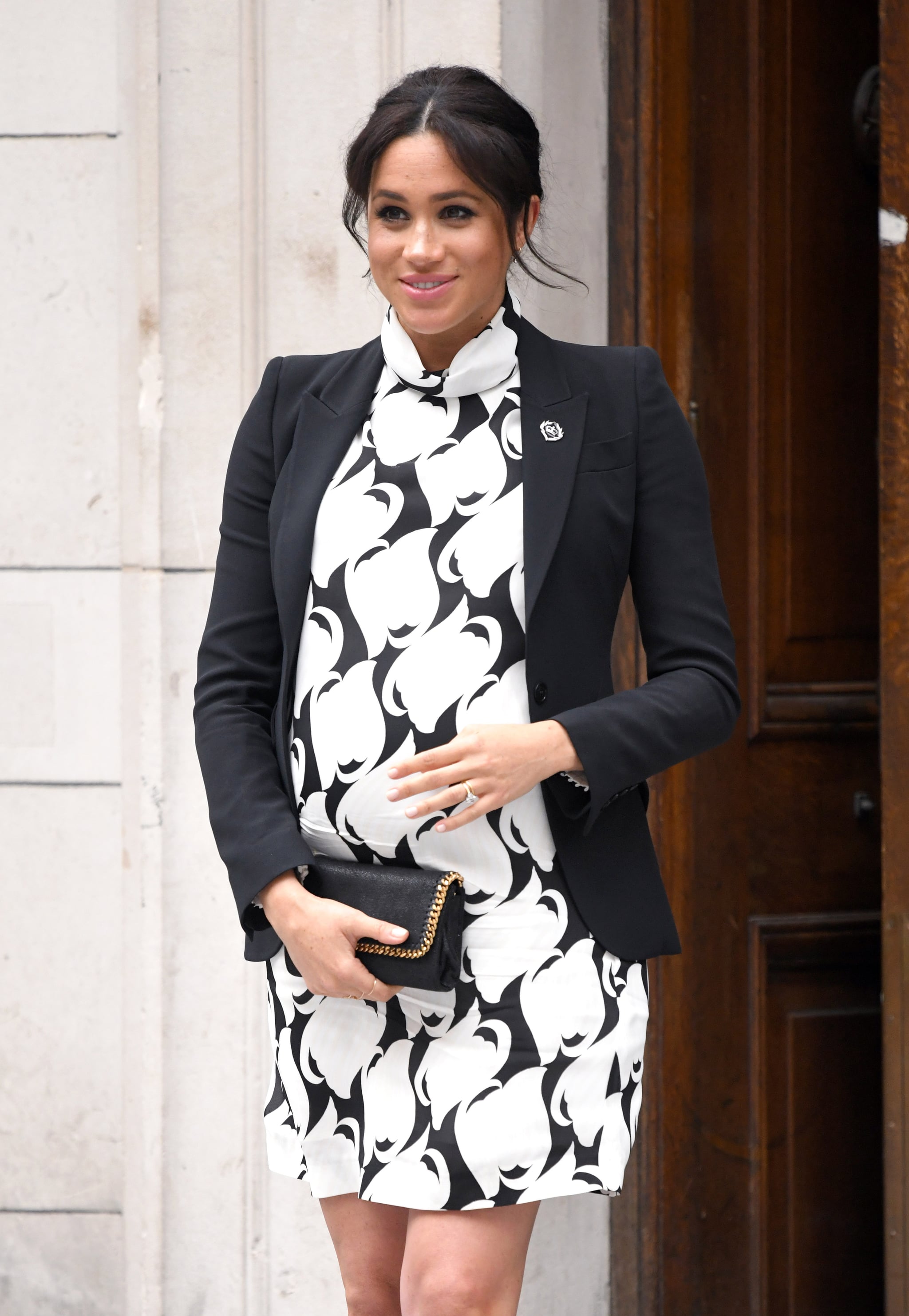 Image Source: Getty / Karwai Tang/ WireImage
Still, Amy was kind enough to offer a bit of non-pregnancy-related advice to the American royal.
"If I were Meghan Markle . . . she hangs out with the queen now. Like, they hang out and have conversations," she said. "No matter what, if I were Meghan, I'd answer everything she asked with, 'YAAAS, Queen!'"
No, Amy, you are the queen.