Boy Holding Lazy Version of First-Day-of-School Sign
Even This Kid Knows His Mom's Handmade First-Day-of-School Sign Is Peak Laziness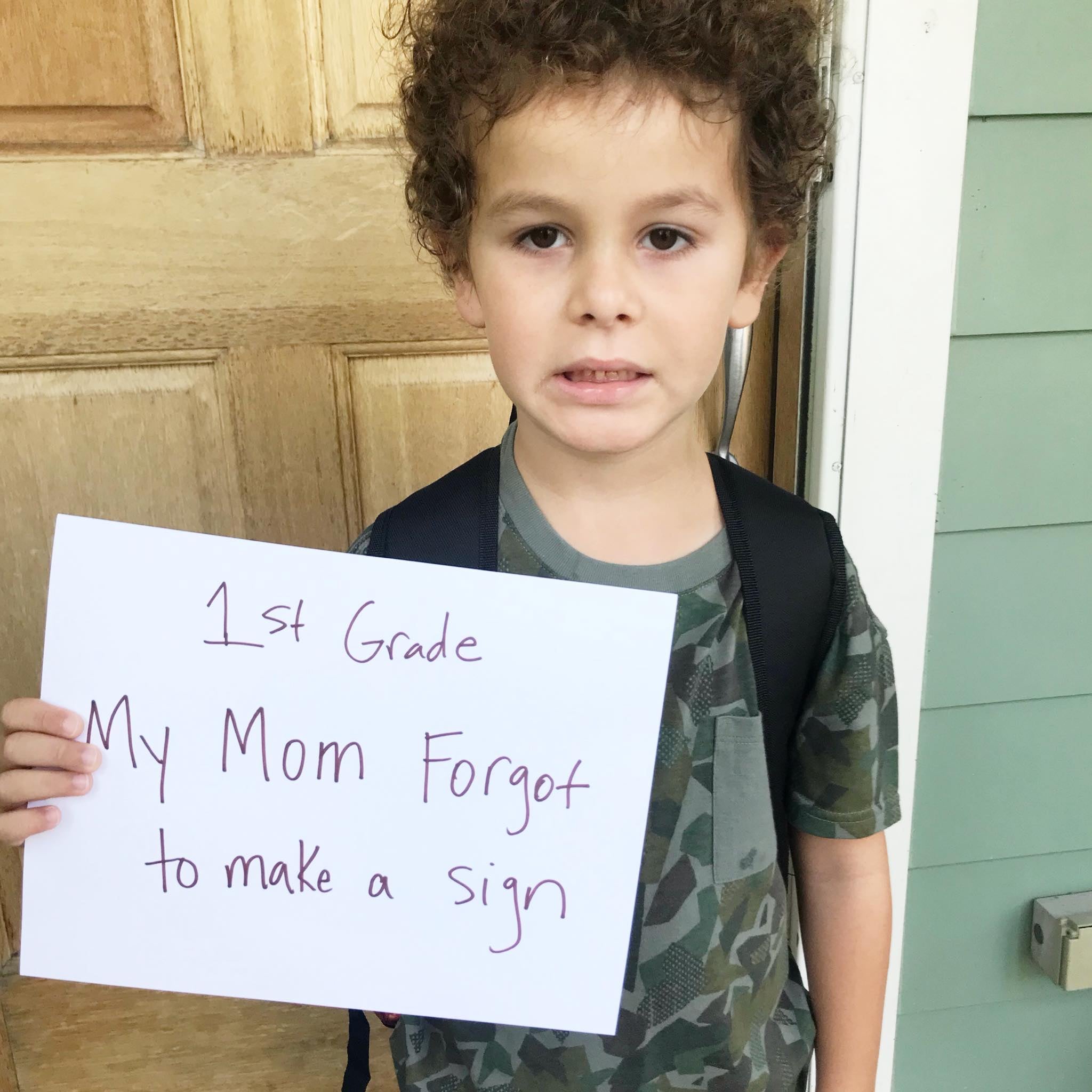 For a lot of moms these days, the first day of school isn't just an educational milestone for their children — it's a photo op for their Instagram feeds. But while they are busy dusting off their letter boards (or personalized chalkboards) to create the perfect memory, Lindsay Sutton took, well, a different, less-busy approach.
This week, the blogger behind Essentially Momming, whose 6-year-old son Lincoln was heading off to first grade, posted her version of that popular portrait to Facebook. Instead of including a laundry list of stats about his favorite subject, the exact number of teeth he has, or how he wants to be a garbage man when he grows up, she snapped a photo of him holding a piece of copier paper with the words, "1st Grade: My Mom Forgot to Make a Sign" scrawled across it.
Even better than the lazy approach to the sign, however, was Lincoln's unimpressed, slightly embarrassed expression.
"Whether you have one kid like me or five, the pressures of keeping up with the social media moms of 2018 are tough!" Lindsay told POPSUGAR. "We have to give ourselves a break. If my kid is alive and out the door on time with two matching shoes, that's a win for me."