Mom's Lazy First-Day-of-School Sign For Son
This "Lazy Mom's Sign" For Her Son's First Day of Preschool Is the Definition of Phoning It In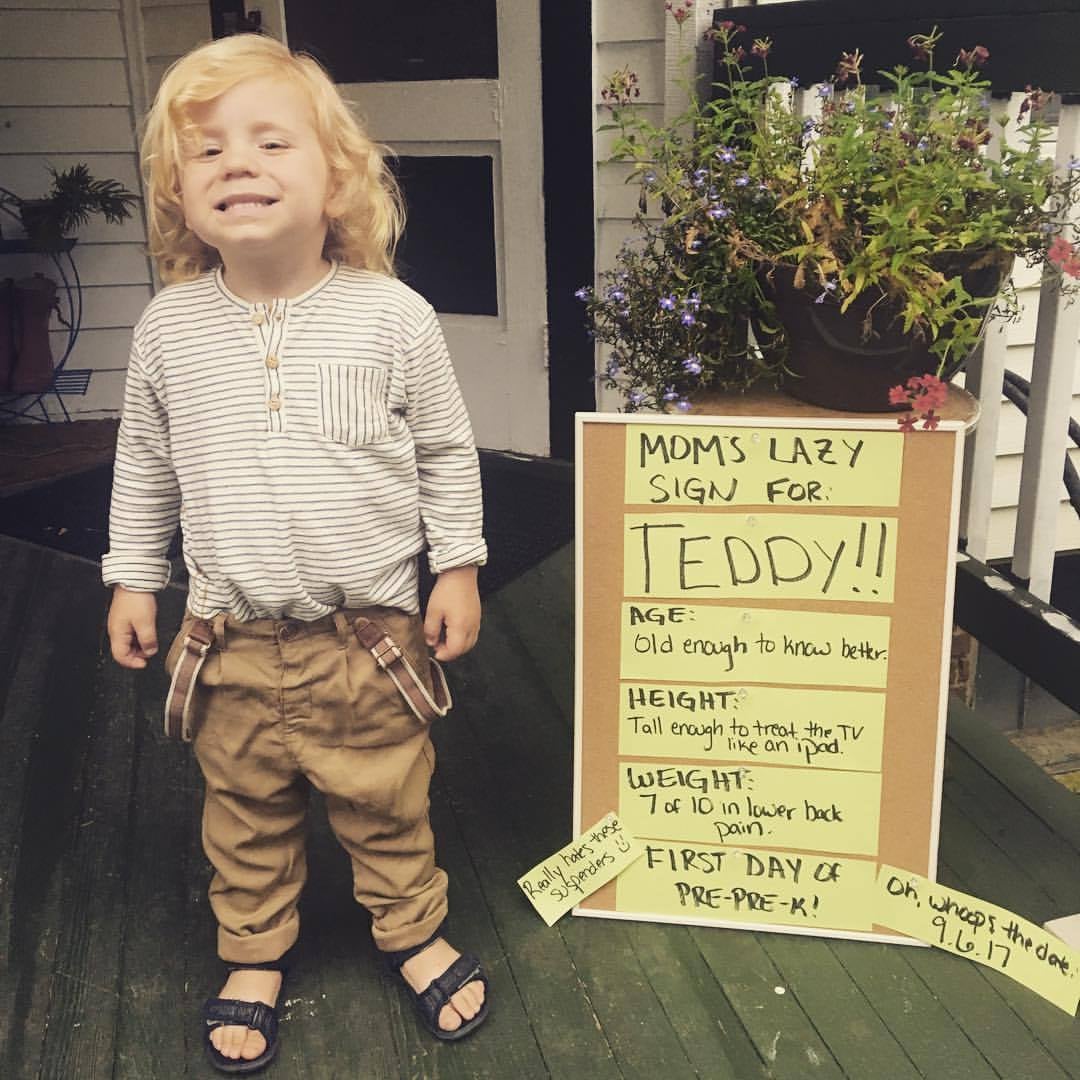 Is it not enough that we get our kids up, fed, dressed, and out the door on the first day of school? Now we have to add a fancy Instagram-ready personalized sign and a lengthy photo shoot to the rushed morning routine?
It might seem that Meg Rowe did her best to fall in line with all the other moms on social media, but when she posted her kiddo's back-to-school photo on Facebook, it was a breath of fresh air. Sure, her 2-year-old son Teddy looked ridiculously cute (those suspenders!) and had the sweetest toothy smile on his face, but the "Mom's Lazy Sign" propped up next to him was the most glorious definition of phoning it in.
She didn't bother measuring or weighing her son (why would you when you already know he's a 7 out of 10 on the lower back pain scale?) to give her makeshift board accurate 2017 stats. Nope, instead, Teddy's first day of "pre-pre-K" is what it is. Honestly, Meg is probably just relieved she remembered to tack on the date at the last minute.
If you're feeling the pressure to snap a similar pic of your kid, make like Meg and do it the lazy way.
Image Source: Meg Rowe