Carpool Karaoke The Mic Toy
The 1 Thing That Entertained My Entire Family on a Road Trip
As POPSUGAR editors, we independently select and write about stuff we love and think you'll like too. If you buy a product we have recommended, we may receive affiliate commission, which in turn supports our work.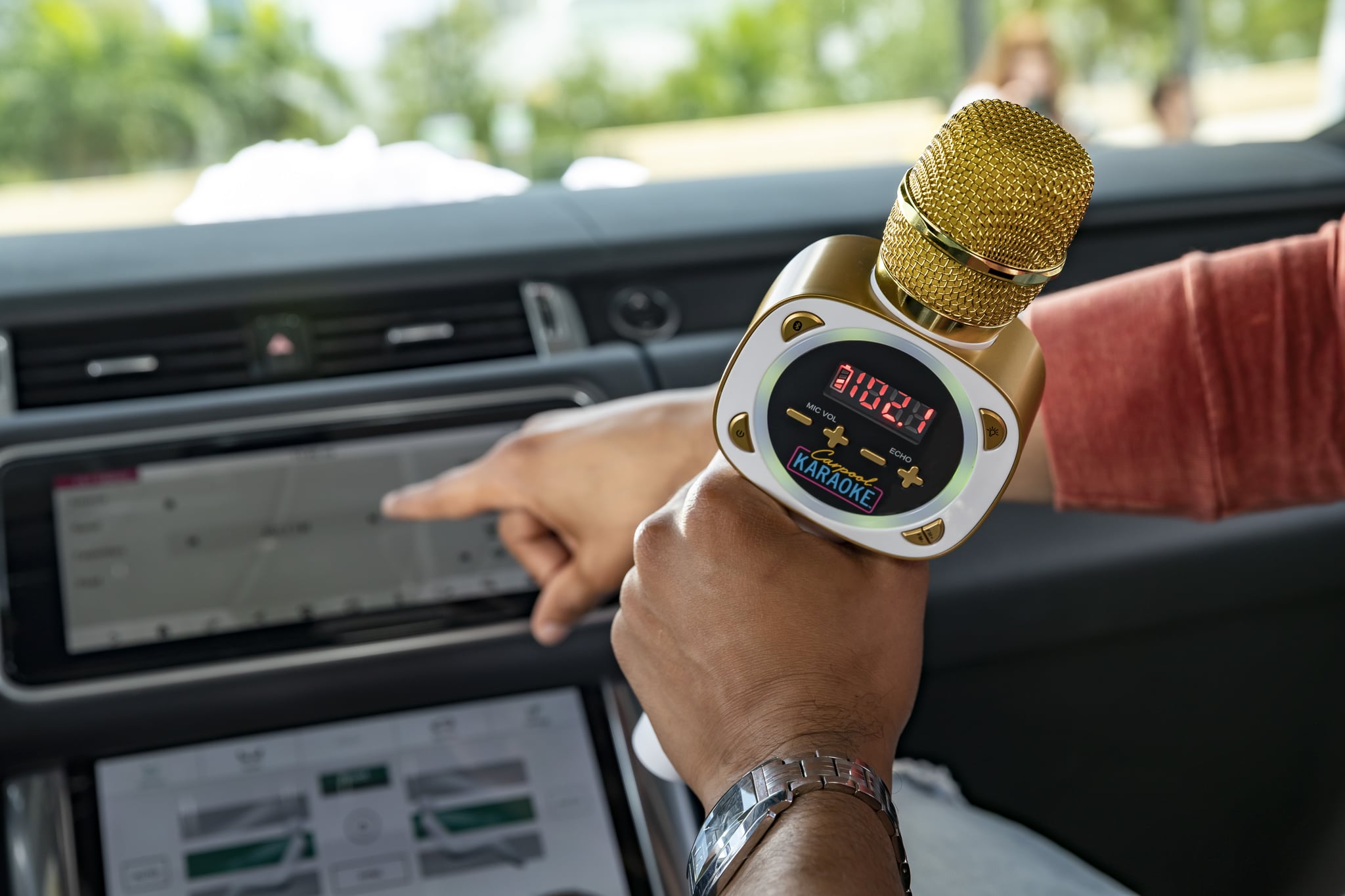 While Summer and road trips go hand in hand, the idea of being cooped up in a car with antsy kids can easily deter even the most enthusiastic parent. Regardless of how many snacks you pack and license plate games you plan, it won't be long until someone from the backseat is asking how much longer until you arrive at your destination. With an annual five-hour road trip on the horizon, I started looking for some form of in-car entertainment that would keep my two sons from asking that dreaded question and fighting about who had more seat space.
It's as if James Corden and the folks at Singing Machine knew the plight of the road-tripping family when they decided to introduce Carpool Karaoke, The Mic ($60) this Summer. The microphone turns any car into a skit from The Late Late Show's famous Carpool Karaoke franchise by connecting to the car's speakers and a Bluetooth-connected phone. Passengers (and the company does emphasize that the microphone is for passenger use only!) simply find an open frequency on their car's radio, then tune the mic to the same channel. Once the mic and the radio are connected, Corden's voice plays over the car speakers, asking his famous line: "Do you mind if we listen to some music?"
That's when your family's creativity comes into play. Passengers select a song from any music app (think stored music on the phone, Apple Music, Spotify, Tonal, etc.), then it streams through the car's speakers simultaneously with whoever is holding the microphone's voice. For the most authentic experience, choose an instrumental version of the song, but even the original version with the vocals works. The microphone allows users to adjust the volume, the amount of echo, and the lights while it's in use.
My kids and I took it for a test-drive on a local car ride before heading out on our road trip and had a blast. The boys picked their favorite songs (there were more than a few renditions of "Old Town Road" during our short trip) and kept trying to one-up each other with their performances. And while they didn't quite sound like the Jonas Brothers did on the show, as we made our way through town, their performances — and lack of arguing — put just as big a smile on my face, making this mic the perfect accessory for our upcoming trip. Best of all, I can see families with kids of all ages playing with it — just don't blame me if your toddler wants to perform a 20-minute version of "Baby Shark"!
Carpool Karaoke, The Mic is now available for preorder and will ship on July 15.
Image Source: Singing Machine