Disney Snow White Le Creuset Cookware
Disney Teamed Up With Le Creuset For This Snow White-Themed Cookware, and OMG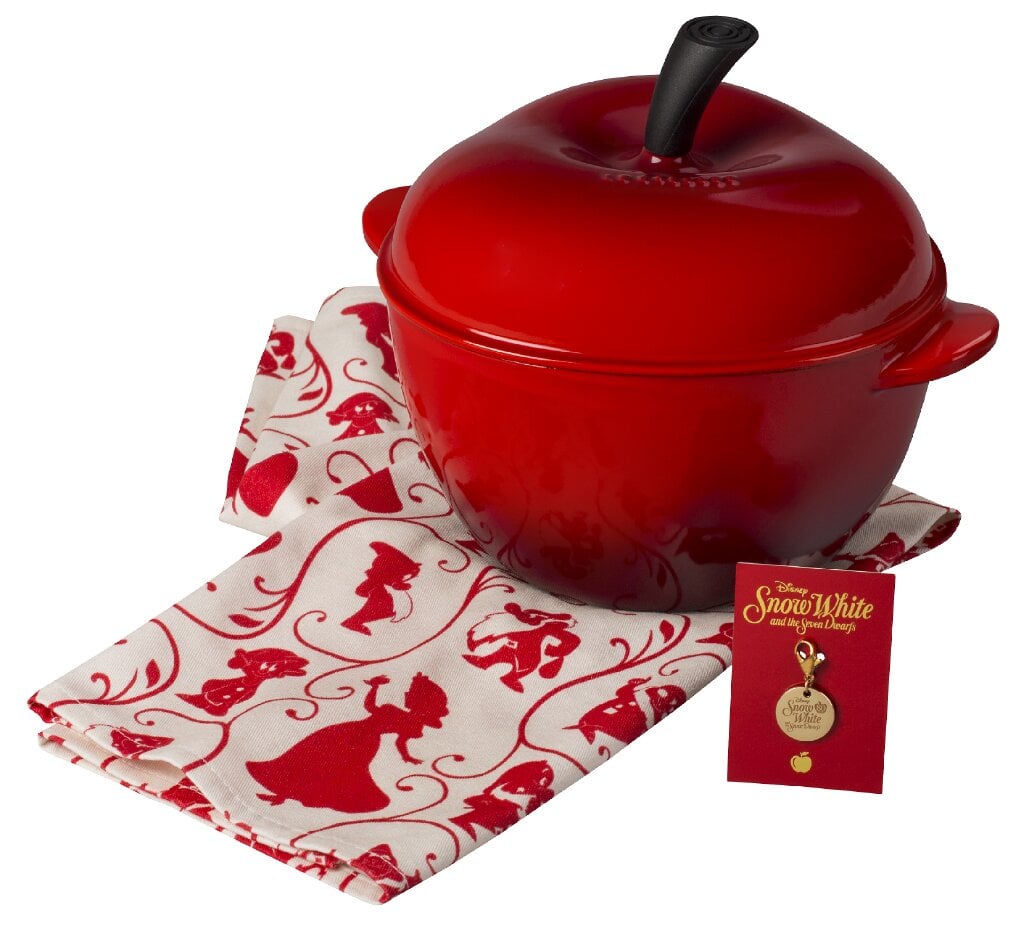 Disney has teamed up with cookware brand Le Creuset to bring some Snow White-inspired magic to your kitchen. The adorable Le Creuset apple-shaped cocottes (a fancy word for a dutch oven) are a part of a holiday collaboration between Saks Fifth Avenue and Disney to celebrate the 80th anniversary of Snow White and the Seven Dwarfs, and they're probably the cutest pots we've ever seen!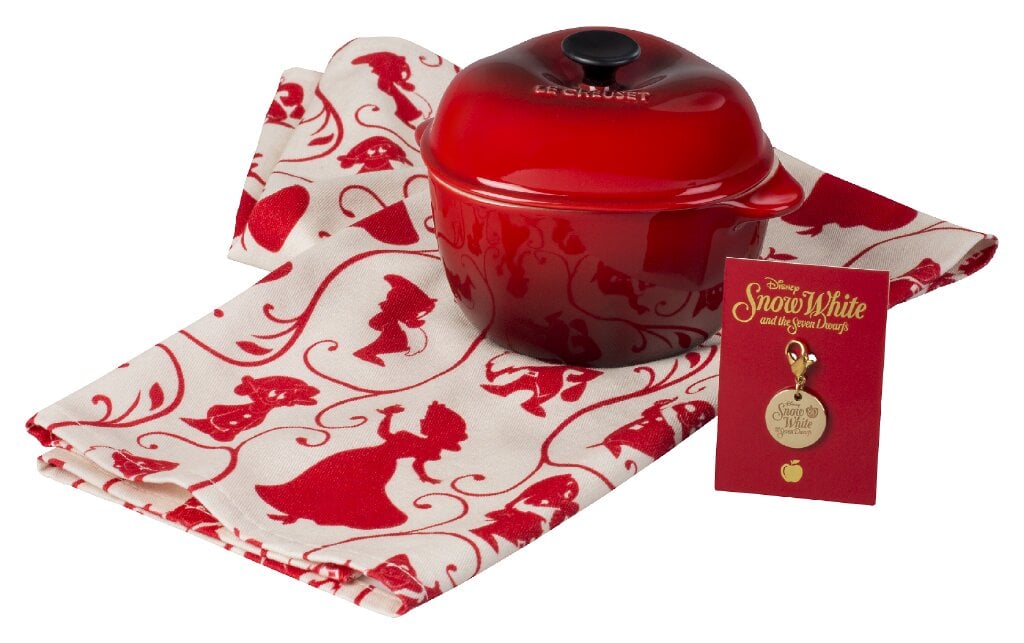 There are two items up for grabs: a large cast-iron apple cocotte that comes with a gold Snow White charm and a tea towel for $230, and a smaller stoneware cocotte that comes with the same accessories for $55. Both will be available to buy starting on Nov. 17 at Saks and on Le Creuset's site, so if you have a serious Snow White-lover in your life, this is the perfect holiday gift. And if you happen to be the most serious Snow White fan around, you'll want to head to Saks in NYC, because the beloved department store is going to theme its windows after the famous Disney fairy tale!
We thought the Beauty and the Beast Le Creuset collection was cute, but we're straight-up swooning over this one. Decide for yourself if you're tempted enough to buy this and make your kitchen the fairest of them all.