Does Whole Foods Have Delivery?
Thanks to Amazon, Whole Foods Introduces Free (Yes, Free!) 2-Hour Delivery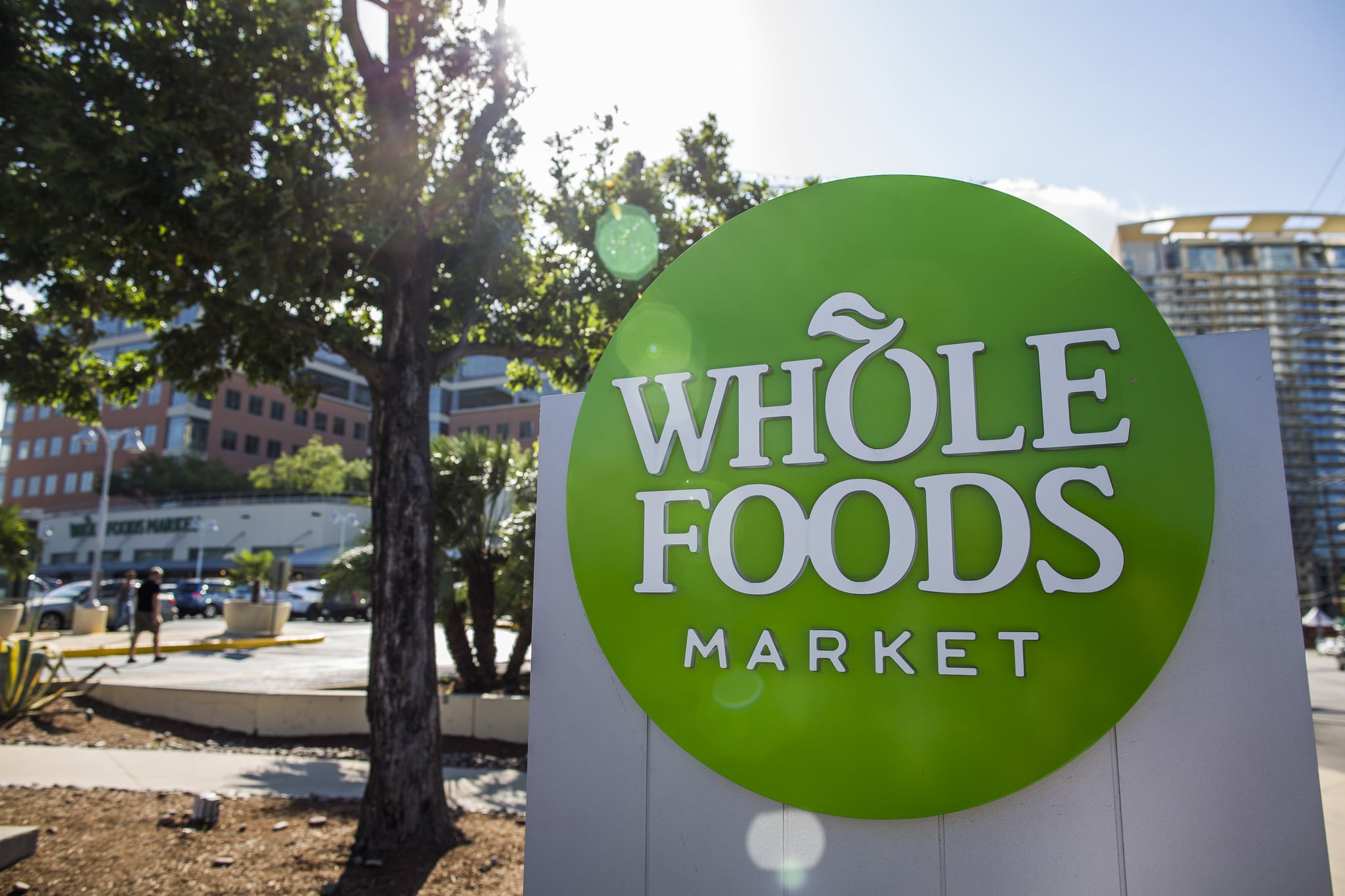 When Amazon bought Whole Foods Market in June 2017, it wasn't immediately clear how the acquisition would affect the upscale supermarket chain and its customers. Initially, Amazon announced that it would be lowering the prices on select grocery items. Now, Amazon is making shopping at Whole Foods both cost-effective and easy with the introduction of free two-hour delivery.
In a press release, Amazon announced that it will be launching delivery for natural and organic products — think: fresh produce, dairy, and select alcohol — through its Prime Now service. The delivery option is already available to neighborhoods in Austin, Cincinnati, Dallas, and Virginia Beach, but it will gradually expand to the rest of the nation in 2018.
"We're happy to bring our customers the convenience of free two-hour delivery through Prime Now and access to thousands of natural and organic groceries and locally sourced favorites," said Whole Foods CEO John Mackey. "Together, we have already lowered prices on many items, and this offering makes Prime customers' lives even easier."
The two-hour delivery option is available daily from 8 a.m. to 10 p.m. — we repeat, for free! — and delivery within one hour is also available for an additional cost of $8 on orders of $35 or more.