Finding a Surrogate
Andy Cohen's Surrogacy Expert Talks Eggs, Costs, and the Biggest Misconception About It All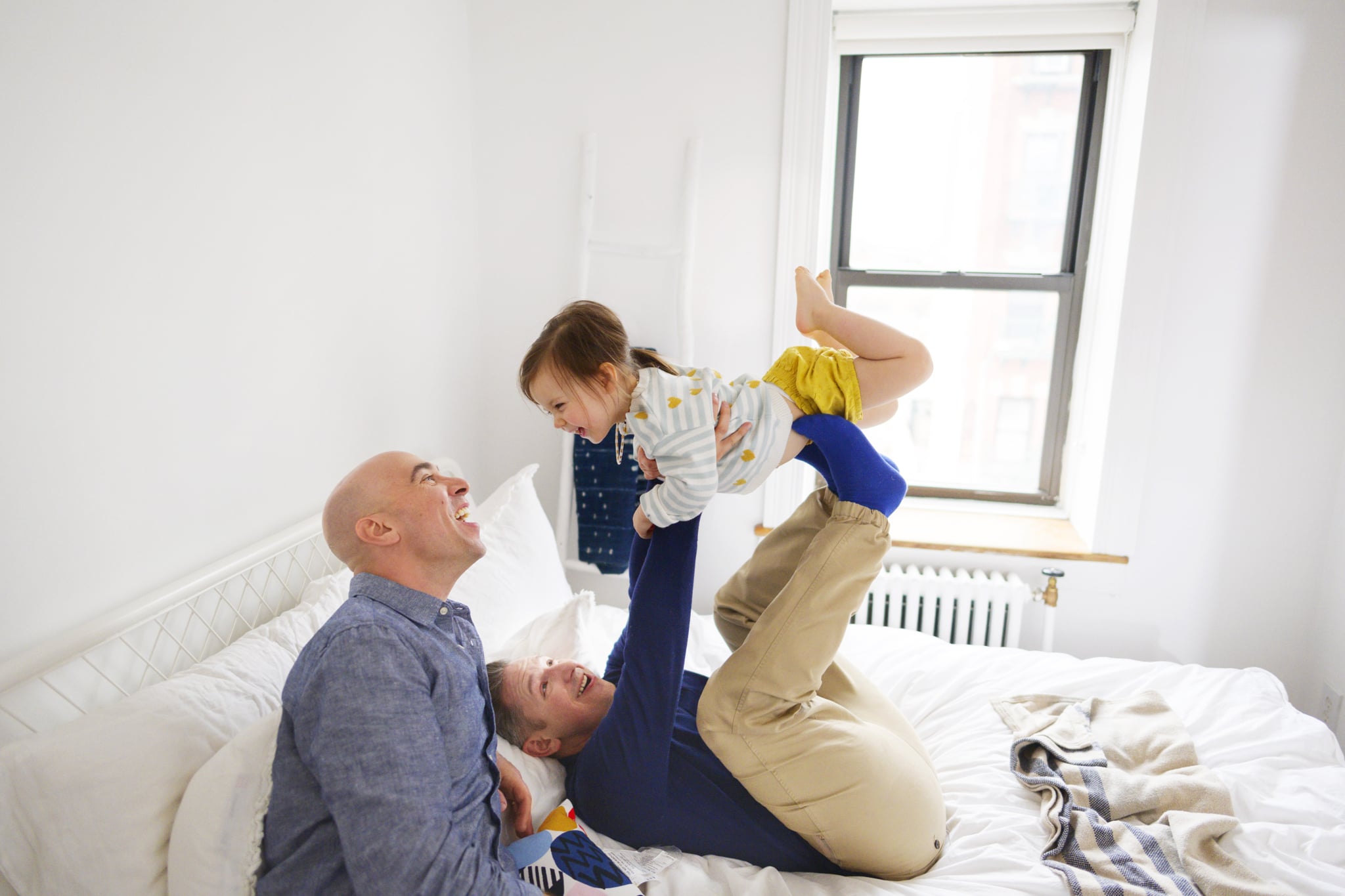 The road to parenthood looks different for everyone, and when it comes to making babies, there's a wide spectrum of approaches people take, ranging from traditional methods to costly IVF and assisted reproduction. Infertility is not a new condition by any means, however with the rise in celebrities willing to use their platforms to shed light on the common issue, plus with advancements in technology and changes in the legal landscape, it's something that's gotten a lot more attention. Welcomed attention, of course, because for so long families have been experiencing this hardship in silence.
Andy Cohen welcomed a son via surrogate in early February; we were excited to get the chance to speak with his surrogacy expert, Dr. Kim Bergman. She's an LA-based egg donation and surrogacy pro, co-owner of surrogacy agency Growing Generations, and author of a new book that dropped today, Your Future Family: The Essential Guide to Assisted Reproduction. Bergman is fully committed to educating and ultimately helping families grow, and she was more than happy to answer questions for us.
How Does One Find a Surrogate?
This isn't something you should feel you have to take on alone. Just because you don't know someone intimately doesn't mean you have to do the outreach — there are many reliable resources out there to help. "The best way to find a surrogacy agency is to start with a fertility professional that you trust. Doctors, lawyers, and psychologists who work in the field will all be able to refer you to a good and reputable agency," says Bergman. "In addition, the American Society for Reproductive Medicine is a great resource. Once you find an agency, you should ask to speak with former clients to ask them about their personal experience. The agency should provide you with their statistics and success rates as well as be transparent about the costs, timeline, and expectations."
How Much Does It Cost to Use a Surrogate?
Surrogacy can cost from $120K to $150K if the couple has their own embryos. Creating embryos with one's own gametes can cost around $20K, and with an egg donor $50K. Don't get discouraged, though. Check out resources like BabyQuest, which can help with fertility grants.
The Biggest Misconceptions About Surrogacy
Since assisted reproduction is still a new concept for many families (gestational surrogacy has been around since the late '70s), there are a lot of things people get wrong about it. Here are a few misconceptions Bergman wants to clear up:
● Surrogates are in it for the money: They are not, they are compensated for their time, discomfort, inconvenience, and risk. All surrogates have to meet a minimum family income level threshold. They don't need the surrogacy compensation to live.
● Surrogates will want to keep the baby: Surrogates know that they are not the baby's mother. They don't see themselves as making a baby — the parents did that. They see themselves as making a family. And they consider themselves long-term babysitters who take excellent care of the baby they are carrying until it's big enough to go home with its parents.
● Surrogates won't care about the baby they are carrying as much as the parents will: Surrogates take enormous pride in delivering a very healthy baby and taking the best care of themselves and the baby. The gold at the end of the process is seeing the look on the parents' faces as they gaze at their baby for the first time.
● A parent will have trouble bonding with their baby if someone else carries it: Parents bond at all different times, some long before the baby is anything but a wish and a dream, some the moment they find out they are expecting, some during pregnancy, some when they see and hold their baby for the first time, and others sometime postpartum. None of these are right or wrong — every parent and every bonding experience is different regardless of who the carries the pregnancy.
The Future of Surrogacy
Bergman believes part of making the path easier for families starts with the law. "Right now about 30 states have laws favorable to surrogacy, as this increases, access will also increase allowing people to have surrogates nearer to them, whereas now they often live across the country from their surrogate." And for the cost? "Requiring insurance companies to cover fertility treatment as well as encouraging companies and employers to provide family building benefits for people in need will have a huge impact on family building through third-party assisted reproduction."
Resources
Whether or not you're considering surrogacy, the help doesn't end once your baby is born. People like Bergman are dedicated to educating families so they succeed well into the future. "I wrote Your Future Family for anyone who has already created their family through third-party assisted reproduction, to help their family members understand the process, to help them tell their stories to their family, friends, and children."
Image Source: Popsugar Photography / Evan Kheraj