How to Find a Babysitter
I Had No Idea Finding a Babysitter Would Be So Hard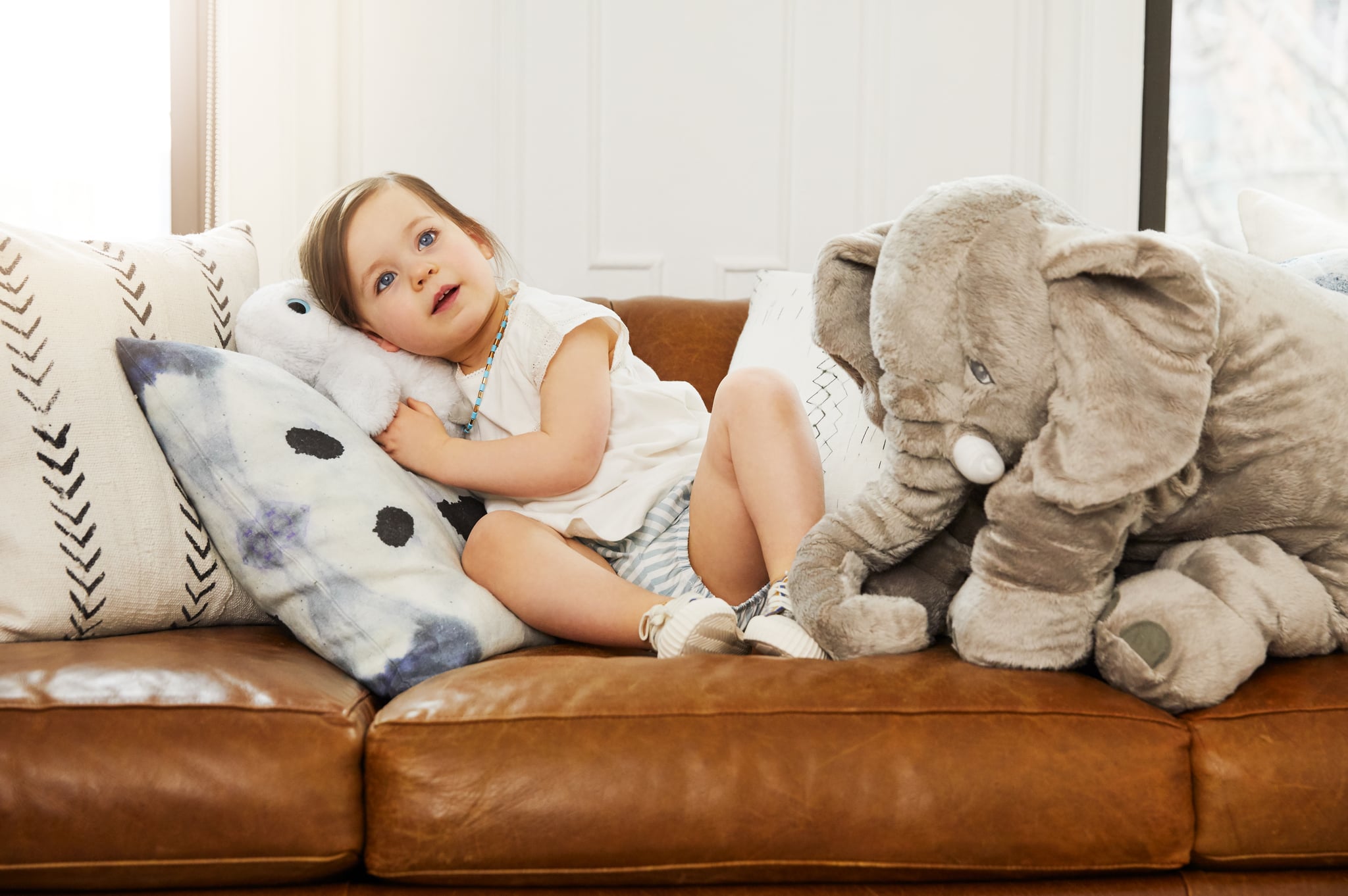 The idea of getting a babysitter to stay and watch our child so that my husband could leave the house and go do couple's things seemed completely out of the question the first year of my daughter's life. There were too many nuances related to keeping a young baby healthy and alive — in my mind, at least — that introducing a temporary caregiver into the house on an ad hoc basis just so that my husband and I could dart off to dinner didn't add up. We went on dates when the grandparents came to visit — we're not complete hermits — but finding a babysitter was a low priority. It seemed like a lot of work to put it plainly.
Fast-forward, though, to today. And yesterday. And last month. My daughter is 17 months old, and my focus has shifted from being wholly concerned with her health and wellness to needing to be her educator and entertainer. Weekends are no longer just about food and nap schedules; now there are parties and music classes and filthy park sand to eat. Someone, send help!
A good neighbor friend found a terrific babysitter for us from Nextdoor, but she's since left for college, and we're back to the search. There's no shortage of people recommending nannies and sitters on Facebook groups and Nextdoor, but nothing has panned out for us. I've responded to a handful of postings but found that people were flighty or just hard to reach entirely. An email fell into my lap from UrbanSitter, a convenient database of rated caregivers, and I felt like the world was trying to tell me something. Try it.
I'd nudged single friends to sign up for dating services; why hadn't I signed up for a sitter service? I'm so thankful I finally did. Here's why it ended up being the best way for us to find a sitter.
UrbanSitter was easy to use.
Signing up takes maybe two minutes, there are different types of paid memberships available — monthly or annual — and there are tons of sitter profiles to search through. When people recommend sitters in Facebook groups, that information is usually so limited. Here, you can see a ton.

Adding a profile made me more desirable.
I'll be honest: we had a hard time finding someone who wanted to watch our daughter. I don't know exactly why, but I imagine not having enough information about me and my family, or a photo of myself, didn't help. I actually got declined for the first five babysitting requests before the first person said yes to us. So, yeah, basically it's dating.
You can get specific about what you need.
Unlike trolling message boards in a Facebook group, you can fine-tune your search on UrbanSitter. I wanted someone with 1- to 2-year-old experience and who was CPR-certified. As a bonus, I could see which sitters had worked with people who belonged to the same groups and clubs as me, which definitely helped in the decision-making process. There are plenty more options, though. You can search for sitters with a car, who can cook meals, and those who can work with children with special needs.
You can watch videos of your sitter ahead of time.
I loved this feature. There's no better way to get a feel for someone than by first watching a 20-second clip. People don't reveal a ton, but you can get a feel for their enthusiasm this way.
You can pay with credit card.
Maybe I'm alone in this one, but it's so much more desirable to pay via credit card than having to log into Venmo or Paypal, or worse, write a check. Call me a Luddite, but I prefer to pay with a credit card and earn some points while I'm at it!
You can keep searching.
Because it's so easy to search through caregiver profiles, you can try someone out on a one-time basis, see how it goes, and decide from there. We've tried out a few sitters this way — I chose to say home to make it less stressful for me — and it's been great.
Image Source: POPSUGAR Photography / Levi Mandel