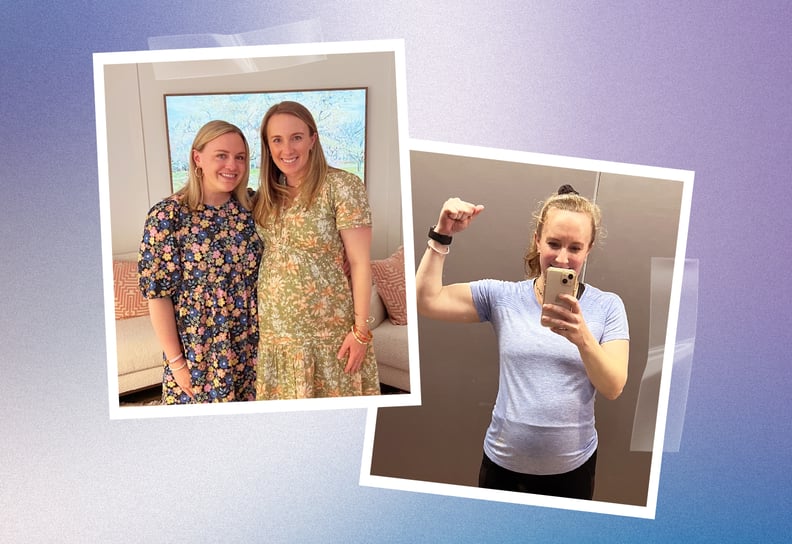 Meggie Smith
Photo Illustration: Aly Lim
Meggie Smith
Photo Illustration: Aly Lim
In 2017, when I was 31 years old, I decided to freeze my eggs. I'm an ob-gyn and was in the middle of completing my fellowship to specialize in reproductive endocrinology and infertility at the University of Southern California Keck School of Medicine. Family has always been something that's important to me, which is why I chose this as my specialty. The ability to help people create or add to their families has been very rewarding.
However, through my work, I've also seen firsthand that women's egg quality and quantity diminish over time and witnessed the stress and grief that being unable to get pregnant in their late 30s and early 40s can bring to patients. I decided I wanted to give myself the best chance to become a mother to biological children when I was ready and in a more stable and settled situation with my career, regardless of whether I ended up finding a partner or not.
Fast-forward six years, and I made the decision to start a family alone.
I am now 37, own a home, and am working in a private-practice fertility clinic in Nashville, TN, and also living closer to my family and hometown of Knoxville. I'm also still single. But now being in a stage in my life where I've seen friends and patients alike going through divorces and witnessed how many women were becoming single mothers by choice, I decided I was finally ready. I think I came to the realization as I was getting closer to my upper 30s that at some point you kind of have to accept that you might get a husband, you might get children, but you might not get both in the way you traditionally imagined.
I was also at the point in my dating life where I felt that if I were to meet someone knowing that I wanted to have kids soon, I would probably be rushing a relationship. But allowing myself the freedom to create a family without having to potentially enter a bad relationship or a less-than-ideal one was a very empowering idea for me.
Additionally, even though I had my frozen eggs, I didn't want to be much older when I had kids, because my energy levels just aren't the same as what they used to be, especially with a busy career as a physician. Through my background and knowledge, I'm also well aware that egg freezing is not a 100 percent guarantee, either. I didn't want to be at a point where my current eggs wouldn't work, and then I thawed my frozen eggs and they didn't work either, ruling out my options to try in vitro fertilization or intrauterine insemination.
So, last fall, I had my eggs shipped from the lab in California to my workplace lab.
I'm comfortable and familiar with the lab at my job to trust that my eggs would be safe there. Then, I started on estrogen patches to prepare the lining of my uterus in December while taking my time in choosing a sperm donor, which was a very illuminating experience. I learned a lot about myself and what my nonnegotiables would be — for instance, I was easily able to give up physical preferences, like my child potentially having blond hair and green eyes like me, but a family history of alcoholism was a dealbreaker and a donor's education was an important factor for me.
Even though it's an open donation and I could eventually choose to contact this person, they keep donors largely anonymous. However, I was able to learn enough to know that I was choosing a fellow physician who, based on his audio interview, seemed like a nice person. It influenced my decision to know that if my child were ever to meet this person, they would be able to say the other genetic half of them is accomplished and someone they could potentially be proud of.
In January, the lab worked on creating the embryo and performing genetic testing while I was on a family trip to Morocco — a useful distraction. I had my transfer performed a couple of weeks later and was very lucky in that my first one worked.
Fortunately, I've had a fairly easy pregnancy so far, as I near my Oct. 1 due date. Some parts were challenging physically, such as the progesterone shots I had to give myself beginning five days before my transfer and continuing for a total of 12 weeks. These were painful and caused unpleasant side effects like constipation and fatigue. In the first trimester, I also had a subchorionic hematoma, which is essentially bleeding around the embryo. But since that resolved, I've otherwise felt good and have been able to remain active, running a half-marathon at 17 weeks and a 10-mile race at 25 weeks. One of the most awesome parts of exercising during pregnancy is that people congratulate you just for existing and doing anything.
Ultimately, I know parenthood isn't easy, though — single or partnered.
But I'm ready for the challenges that will likely come with being a single parent from the start, from navigating the childcare situation on my own to not having a second income from a partner and father. I know I'm in a privileged position, but I started planning things like taking eight to 12 weeks of maternity leave, choosing a daycare, and hiring a night nurse and personal assistant before I even got pregnant.
As for people who don't understand my decision, I'm taking the approach of "if you're not excited, you're not invited," and I'm just not focusing my energy on them. That being said, I have been hesitant to share my pregnancy news widely beyond my circle of close family and friends out of fear of judgment. I know people mean well, but I really didn't want to hear any more encouragement about being able to find someone and to keep giving dating apps a chance. Some of my unhappiest patients have been women who have held out waiting for the right guy and are now coming to terms with the unfortunate reality that the ability to get pregnant does not last forever.
So to anyone considering single parenthood by choice, I would say the most important thing is developing your village, those people who will back you no matter what. I know there is going to be chaos, but I also know I'm doing all I can do to set myself up for success, and that includes having people around me who are supportive and willing to help. I'm also taking comfort in my emotional security, knowing that this is my decision and mine alone. It's something I wanted to do, and I feel very empowered by that.
Meggie Smith gave birth to a daughter, Perry Lee "Scout" Smith, on Sept. 20. This interview was conducted in early August.
— As told to Emilia Benton