How to Find a Good Neighborhood For Trick-or-Treating
This Map Shows the Best Streets For Trick-or-Treating Near You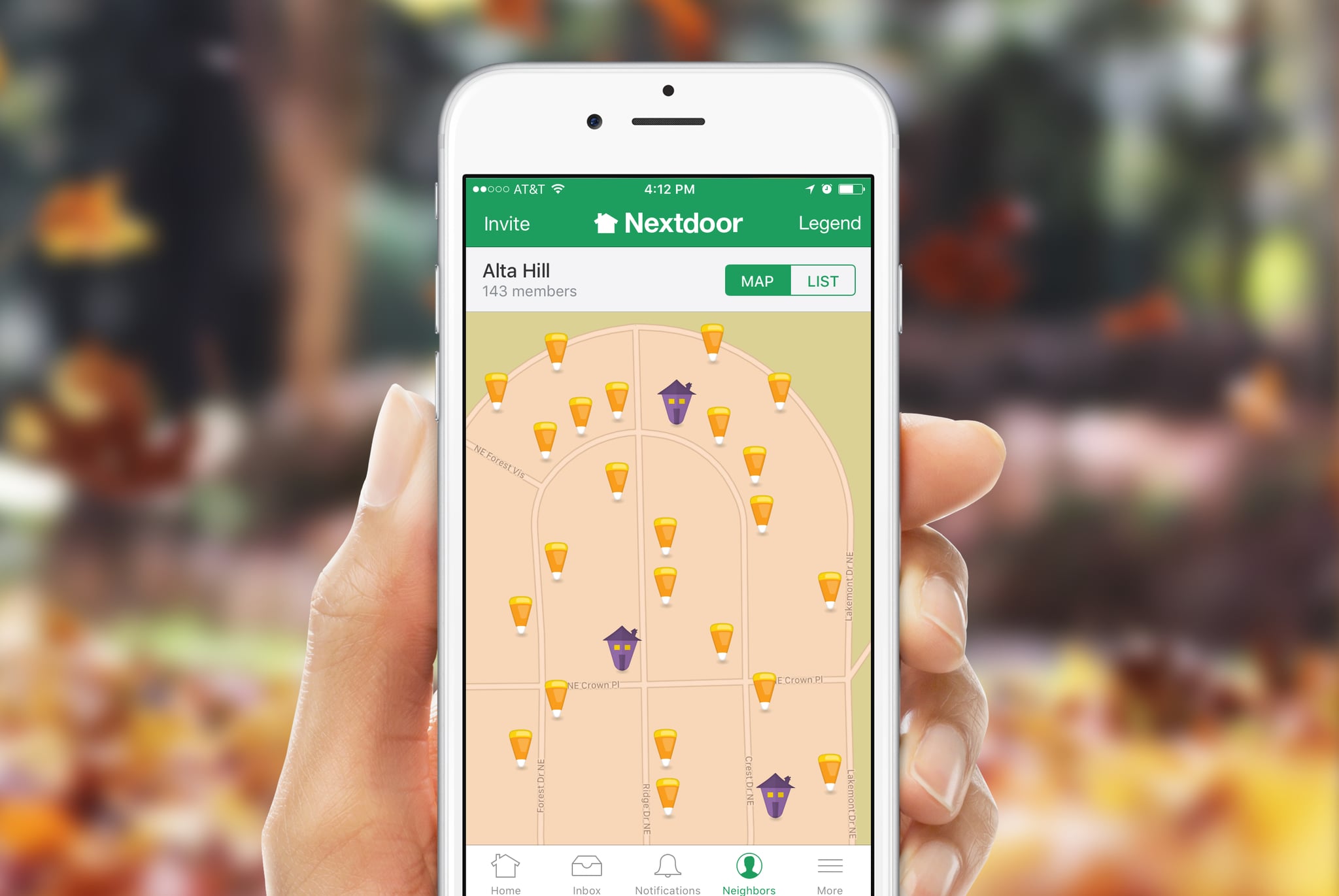 There are many reasons to step outside your own street on Halloween — perhaps your neighbors don't participate in the holiday festivities or you live in an apartment complex or rural area that doesn't really allow for trick-or-treating. Maybe your kids are on the hunt for the ever-elusive king-size candy bars! Whatever your reasoning for wanting to mix things up this Halloween, there's one tool that will be your guide to the perfect trick-or-treating adventure: Nextdoor's Treat Map.
Nextdoor, a free (and private) social media site for neighbors reports that over 115,000 neighborhoods in the US are already using the Treat Map, with 10 towns across the country reigning supreme in trick-or-treating optimization. The Treat Map is excellent for Halloween fanatics staying in their own 'hoods, too — it simply allows neighbors who are giving out candy (or other noncandy treats) to mark their homes with a candy corn icon, helping kids avoid the disappointment of ringing a doorbell with no response.
There's also a feature on the Treat Map that allows users to indicate that they're hosting a haunted house, so if your family is craving scares on Oct. 31, you'll know where to head.
Want to mark your house on the Treat Map or simply check out where the best trick-or-treating hotspots are in your hometown? Simply sign up on Nextdoor and tell your kids to grab their pumpkin pails — it's going to be a spooktacular Halloween!