How to Request a Kid-Free Wedding
Is There a Polite Way to Ask For a Kids-Free Reception?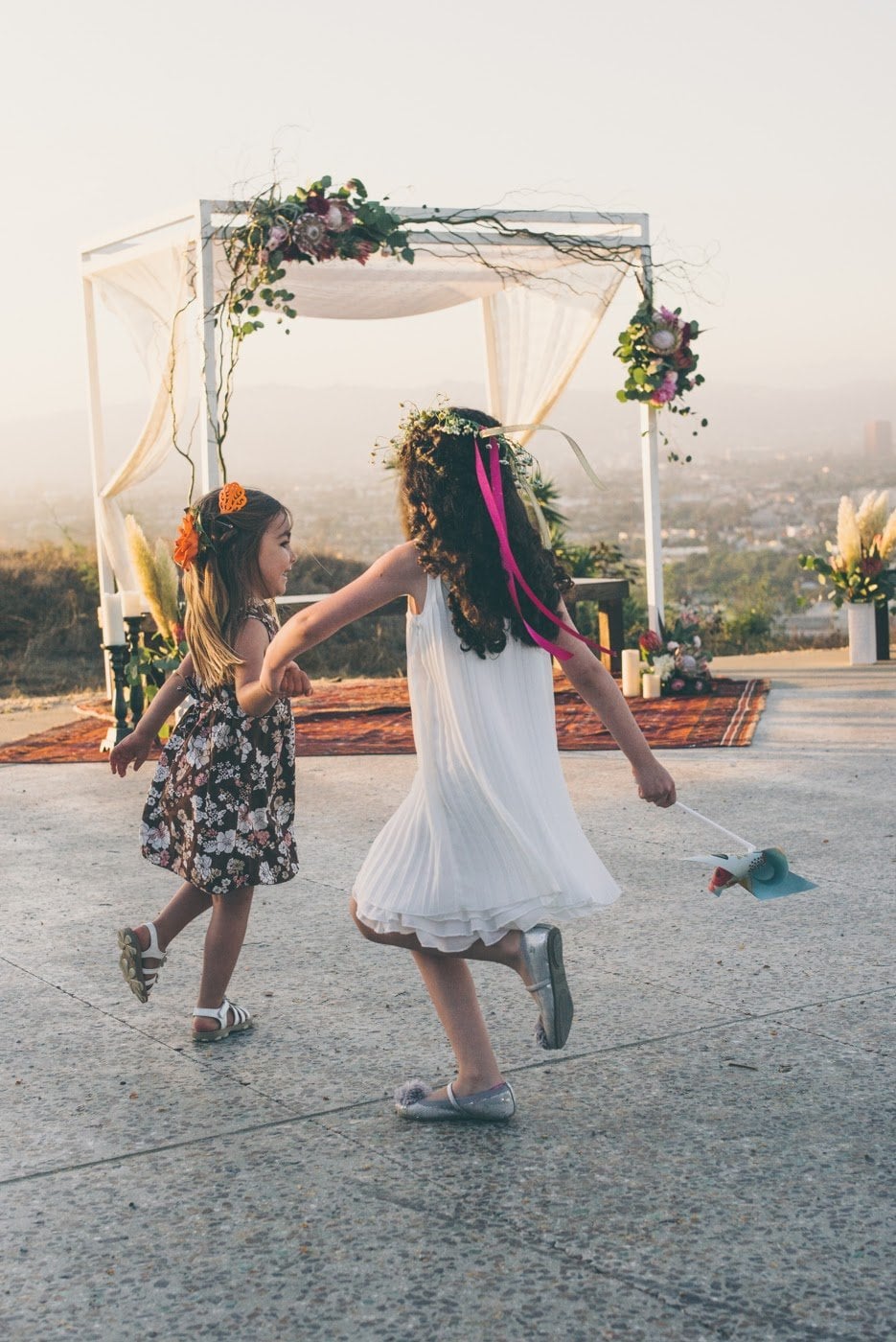 Despite concerns over whether you're going to offend someone by hosting an adults-only wedding, it is possible to politely make your request known. It doesn't matter if your reasoning is based on budget constraints or wanting a mature vibe, your decision doesn't have to cause drama among your guests. Sure, there's bound to be at least one slightly annoyed mom or dad who is thinking more about babysitting options than the vision for your wedding, but if you follow these steps, it's possible to set the tone from the start with minimal hard feelings on the actual day.
Follow your gut: Make this decision because it's something that you and your future spouse want, and don't let others pressure you into changing your mind.
Give some notice: When you send out your save the dates, you're most likely going to direct people to your wedding website for additional information about your wedding and for helpful information about making arrangements. This is a great place to dedicate a small portion of time to explaining that you will be having an adults-only celebration while also offering childcare help for out-of-town guests.
Be consistent: If you envision having a kid-free wedding without any upset, you can't have exceptions. If spreading the word for no kiddos at your reception, avoid annoying guests by making a special exception for your sister and your best friend from college.
Address the issue with your invitations: While invitations are a great way to give a glimpse into your theme, you don't want them to set a resentful tone by stating that the wedding is "adults only." Instead, a more sensitive way is to include the specific people invited both when you address the invitation and again for the response cards.
Get some help: In order to clarify things more, and avoid any uncomfortable surprises, enlist some family and friends to subtly spread the word. This will ensure that everyone is on the same page without having to have a frank discussion why someone's child didn't make the cut.
Don't invite kids for just the ceremony: If you're concerned about how it looks to have children in your wedding party without inviting others to attend your wedding, don't worry. There's nothing wrong with having little ones a part of your ceremony as long as you keep things consistent and they do not attend the reception. Don't open the ceremony to all kids as a compromise but not the reception; it makes things even harder on the parents and can lead to resentment on your day from both the adults and the little ones who feel like they're missing out on the party.