Destination-Wedding Tips
Planning a Destination Wedding? These 10 Tips Will Save You Time and Stress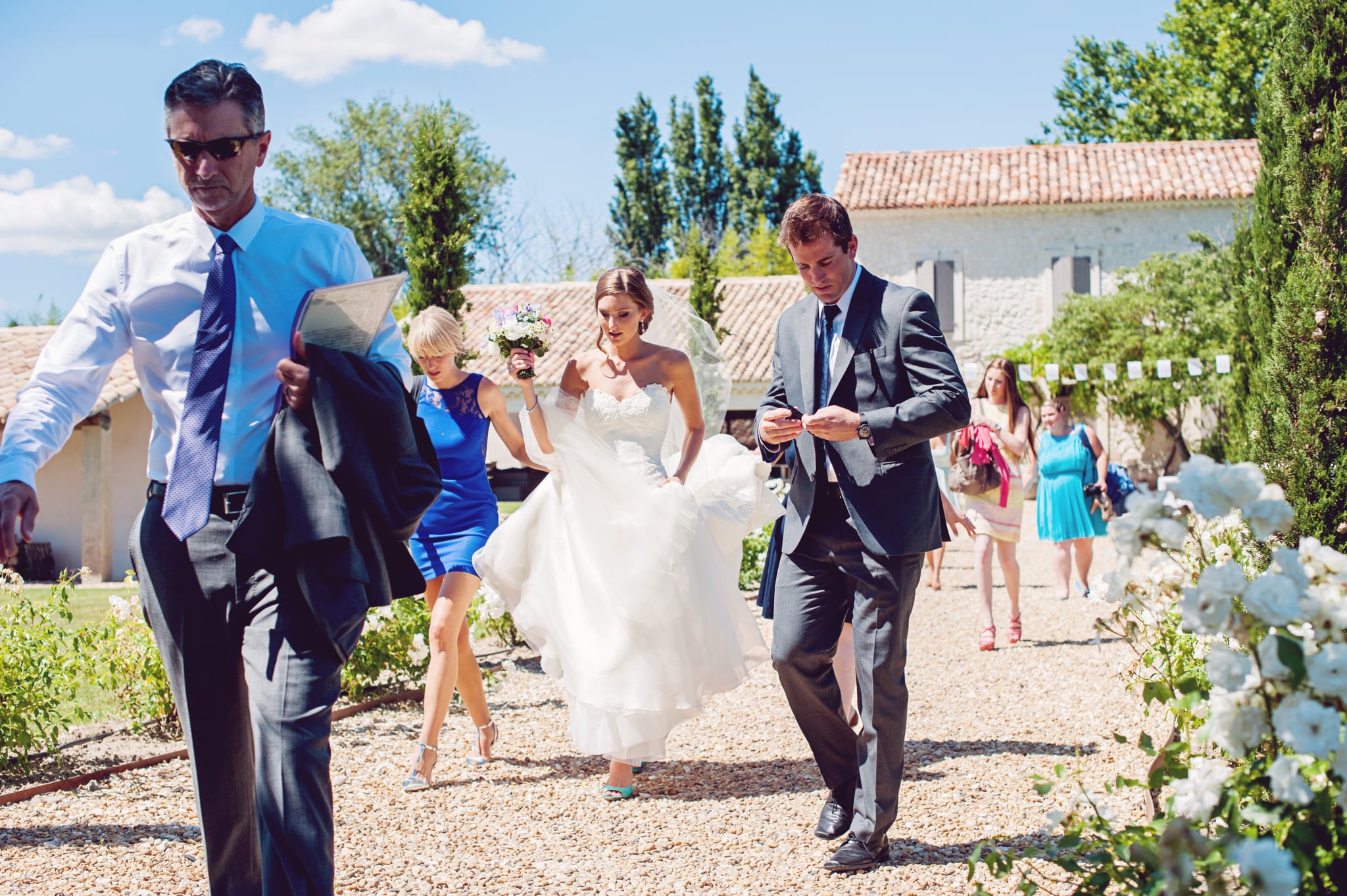 So you want to have a destination wedding. Once your friends and family are over the potential shock, it's time to get planning. Now! It's never too early to get the logistical details figured out, and once you do, the work is worth it. A wedding that doubles as a travel adventure will ideally give you more time to spend with your guests and more distinct memories made together in a place special to you and your future spouse. Plus, you can work in local delicacies and traditions into your big day, making it one they'll never forget. To prove you can do it without losing your mind, here are 10 simple tips for a stress-free destination wedding.
1. Send the save the dates as soon as you can.
To save time, consider an electronic save the date. Sending them well ahead of time allows friends and family to book travel with airline miles and secure good deals on hotels and vacation rentals.
2. Hire local help.
If you can afford a local wedding planner, it will be money well spent. Otherwise, find a day-of coordinator, trusted vendor, or local friend who can help with some of the logistics and give you advice you can trust.
3. Plan your planning visit.
You will likely visit your chosen destination before your big day. During that time, make as many appointments as you can so you're ready to pull the trigger. It helps if you've already narrowed down your caterer or hairstylist, for example, to two choices. You'll come away making real decisions and making the most of your time on the ground.
4. Keep in touch.
With the help of Skype, you can remain in contact with your vendors even if you're getting married abroad. If they're just in another state, it's still crucial to make sure the lines of communication are kept open. You don't want to be out of sight and out of mind. Schedule calls, and be sure to send an email agenda of what you hope to cover ahead of time.
5. Bring a suitcase to your dress shop.
If you're bringing your wedding gown on the plane, bring the suitcase you're planning to carry it in to the dress shop on the day of your last fitting. Then, let the professionals do the packing.
6. Secure a steamer.
Before you get to your destination, make sure you've secured a steamer or professional to get out any wrinkles your dress may have incurred during the travel.
7. Hire a babysitter.
If your guests are traveling far and have small children, chances are they'll want to make it a family trip if they can. Or, they might have to bring a baby if they're breastfeeding. Help relieve the stress by hiring a babysitter who can entertain the little ones on site with games or movies (if you're abroad, make sure the babysitter speaks English). That way the parents can dance the night away without worry.
8. Ease up on wedding-party duties.
If you're asking your bridesmaids to travel far for your big day, it will help to relieve them of other monetary or time commitments. Keep the bachelorette party local to save them money and vacation days, or forgo expensive bridesmaids dresses, instead asking them to choose their favorite dress in a certain color you pick out.
9. Consider Honeyfund or other nontraditional registries.
It's not convenient for guests to bring presents to far-off destinations. Instead, consider registering for a site like Honeyfund. Be sure to provide lots of gift amounts in small denominations, since people are likely spending on travel, and follow up with a thank you note that reminisces about the experience they contributed to. If they gave you $50 to a pizza budget for your Italian getaway, tell them how good it was. Or if they contributed to a train ticket, share a funny story from the ride.
10. Send travel tips and logistics to guests via email a week before.
You should send directions, restaurant tips, and must-see sites in an email to your guests before they leave. They'll appreciate being able to print it out ahead of time while also having access to it online when they arrive.