Little Girl's Before-and-After First Day of School Photos
A Little Girl's Hilarious Before-and-After School Photos Prove She Had One Heck of a Day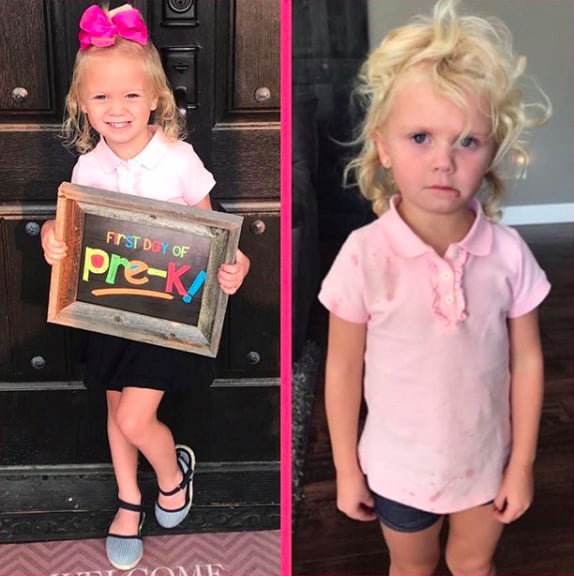 Getting back into your routine after a long, fun-filled Summer can be a challenge for anyone. But for some kids, heading back into the classroom to embark on yet another school year can be a serious adjustment. Based on a hilarious before-and-after photo, Sophia Ranow — a little girl from Florida — is no exception. After seeing an equally funny viral photo of another disheveled student make its way around the internet, Sophia's mom, Ashley, figured she'd pull a similar shot of her daughter of the archives, and boy, is it rich.
"These photos were taken on her first day of Montessori school two years ago," Ashley told POPSUGAR. "She went to school put together and ended up coming home with her bow and her skirt missing. We later found out they were in her bag!"
Upon seeing her daughter return home, Ashley couldn't help but chuckle a little. "I was just crying-laughing," she said. "It made me think of adulting at its finest." Nope, it doesn't get much funnier than this!