Mom Breastfeeds Adopted Baby
The Incredible Way 1 Woman Managed to Breastfeed Her Newly Adopted Baby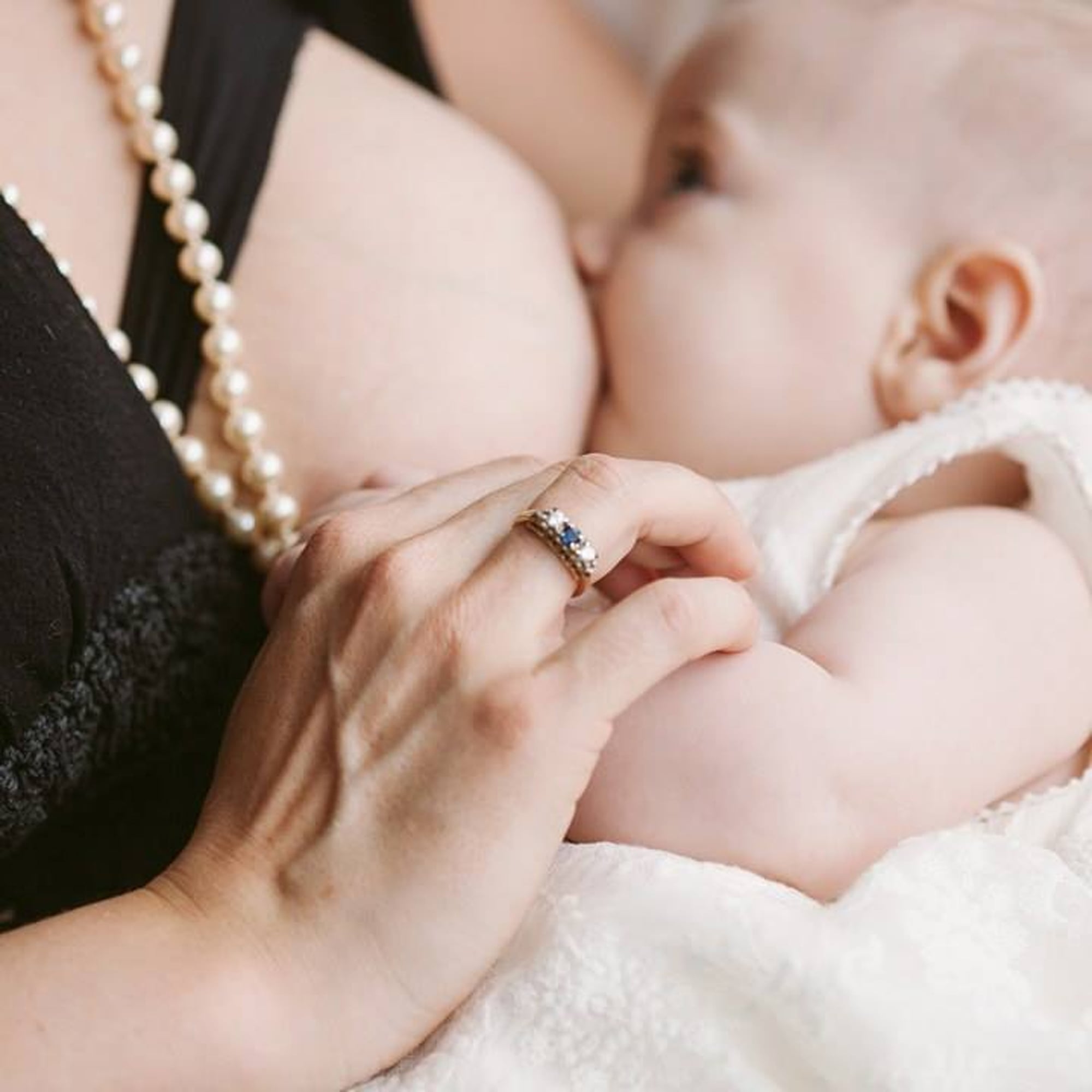 After being told that she would never biologically be a mother, one woman was coming to terms with the news. "My eggs were no good and after 7 IUI, 2 IVF, and one donor FET all leading to two chemical pregnancies; the doctors, my husband, and I decided that pregnancy was just not something I was going to experience in the journey to parenthood," the anonymous woman shared on Breastfeeding Mama Talk's Facebook page.
Instead, the couple decided to move forward with their dreams of starting a family by perusing adoption. As they began the required training and home studies, this mom started the Newman Goldfarb protocol, which helps moms bring in "a substantial milk supply" without going through a pregnancy. "Nine months after starting the protocol I started pumping, and within four months I had donated 1700 ounces of milk to keep some room in our freezer for food and to help some locals mamas out," she shared.
A year after she first started the protocol, their family learned that they had been chosen to adopt a baby whose birth mom was excited to know that she would be able to breastfeed.

Though I couldn't create life I had learned that I could sustain it, and through all of the struggles of inducing lactation it was worth it. Breastfeeding is more than the milk, it's the connection, the quiet moments, the warmth and the bond. To the adoptive mamas out there waiting, keep going, it's so worth it, and if you never knew that adoptive breastfeeding was an option, it is, and it's incredible.