Mom's Funny Christmas Card
1 Mom Sent Out a "Real" Christmas Card This Year, and I'm Actually Obsessed With It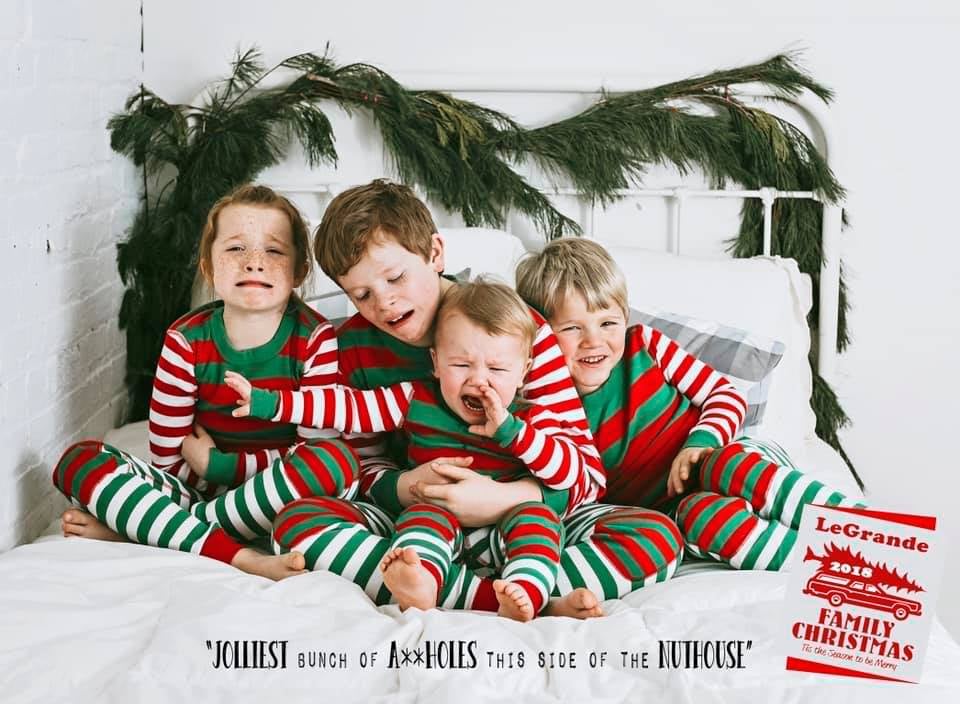 Ashlie LeGrand, a mom of four and professional photographer, knows that getting the perfect shot of her kids is a must for the annual Christmas card. However, after taking 237 pictures in the hopes of capturing the perfect photo to no avail, Ashlie threw in the towel and went with the next best option: a hilarious blooper. And if we can be completely frank, the result is better than we ever imagined.
"My aunt had sent them all adorable matching pajamas, so we headed to my studio in Minneapolis to snap some quick shots," Ashlie told POPSUGAR. "By quick, I mean in between hockey, dance, dinner, and drama. In my head, I pictured this amazing card of my kids giggling, smiling, and even getting along — ha! However, that reality just wasn't meant to be."
After a few hours of hard work, Ashlie knew she had to make a decision, and the pickings were incredibly slim. "I had one OK one and 236 similar ones that showed how the shoot really went," said the mom. "So I thought, 'My friends and family already know how chaotic my life is! This card shouldn't come as a surprise. We're keeping it real for Christmas!'"
The icing on the cake? Ashlie's hilarious Christmas Vacation-inspired caption, which reads: "Jolliest bunch of a**holes this side of the nuthouse." It's PERFECTION!